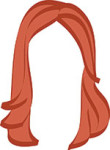 We are 42 days away from PARIS! Clearly what this means is that I need to focus on packing. We'll only be there for two and a half days, so I don't need to bring that much (lucky for hubs MORE ROOM FOR SHOPPING), and can get away with mixing and matching. Less fortunately, because it will be February, I'm locked into wearing my puffer the whole time. Hard to look chic while wearing a sleeping bag, but alas. Warmth -1, Cute Traveler – 0.
Also, I feel compelled to note… this is by no means a shopping list. I either have these items or something similar (i.e. the J.Crew version of the $176 alice & olivia t-shirt, because… come on). But some of the options looked so much cuter than what's in my closet.
Daytime Basics
I'm not anti-jeans on a plane as long as they have some stretch, and because we'll be short on time, I want to fly in something functional and cute in case we stroll around the Paris streets a bit before freshening up. Also a must? A less bulky bag than we usually lug around… not sure we'll be able to settle on one before our trip, but I'm currently lusting after the one above from 1154 LILL.
Items in this set
Malita 3/4 Sleeve Striped Tee $176 – aliceandolivia.com
Wintress puffer $248 – jcrew.com
EARNEST SEWN DECCA 93B JEAN $210 – earnestsewn.com
Frye Melissa Button $348 – zappos.com
Linea Long cable scarf $54 – houseoffraser.co.uk
Glove Story $20 – modcloth.com
Burberry Girls' Exploded Check Earmuffs $95 – bloomingdales.com
PAUL – Cinder Solid $225 – 1154lill.com
Paris at Night
I know, I know. It's a waste to travel with heels. EXCEPT the hubs and I had our own little Christmas on Sunday and uuuhhh…it's getting awkward how much better of a gift-giver he is than me. We used to be pretty on par, but Louboutins? My very first pair! I don't care if I have to choose them over my purse as my carry-on, it's Paris! They're coming with me. Also coming with me? My camera bag.
Items in this set
Black Ponte Blazer $62 – topshop.com
EARNEST SEWN DECCA 93B JEAN $210 – farfetch.com
Christian Louboutin Corneille 100 leather pumps – net-a-porter.com
The Kelly Moore B-HOBO Bag – kellymoorebag.com
Codello Military Vintage Trees print pom pom border scarf in pink one size… $76 – mylabel.co.uk
catbird :: shop by category :: Jewelry :: Ampersand Ring – gold $88 – catbirdnyc.com
Colorfast Apparel $38.50 – colorfastapparel.com
Also on my list: a sweater or two for layers and maybe some sort of day-to-night dress situation. I'm loving the options at claudiae.com–especially the Morgan dress. It's wool crepe so I think it'd be heavy enough to still keep me warm. I'm just not sure if a dress is necessary this trip? OH decisions, decisions.
In any case, it's my usual packing plight and you know this will change about 35 times before we leave for the airport. Fingers crossed that Santa got my letter requesting these packing cubes. SEE? I'm making an effort to be better!
xo!
the romantic
Save