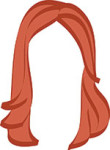 Hubs and I are leaving for Paris in mere hours, and as expected: I'm lacking any ability to focus. Bags are packed (thank you, packing cubes, for existing in this world), Kindle is charged, and my passport is in its shiny new case. It's a good day.
Since I'm having difficulty forming sentences, I'm resorting to a list. It's not everyday a girl gets whisked off to France for the weekend, right?
Here's a little sneak preview of just a few things I'm looking forward to over the next few days:
– Baguette + Camembert
– Nutella crepes!
– A very necessary Pierre Hermé vs Ladurée macarons taste test
… Oh wow, so far all of these are food, huh?
– Montmartre
– Chanel (hubs, you've been warned)
– Demi carafes de vin rouge…and full carafes too, let's be honest
– The view from Notre Dame
– Dinner in a boat on the Seine, yes please
– Staying up until 4 am to watch the Super Bowl at a Canadian theme bar
Well, and also her:
au revoir!
the romantic