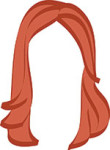 Most recently, the hubs and I met up with two friends and their other halves for a few days of pure bliss in Puglia: the heel of Italy. Aside from the general geographic location, I had absolutely no idea what to expect.
Naturally, it was a week of pure and total luxury.
I'm not going to wax poetic on the beauties of Italy. As I've mentioned before, somehow, I have ended up in Italy three times this year, so you get it. The country has gotten under my skin. My heart has been replaced with a meatball. So stay with me, here, and learn about my newest amore.
So, like, where… even is Puglia? // Puglia is the hooker heel to Europe's boot. It's the region of the country that dangles off the back. Puglia takes Italy from casual equestrian knee-high to a saucy stiletto, ready for a night on the town.
Off paper and in person, it is extremely, extremely remote. We took a flight from Paris to Milan, then Milan to Brindisi. Then, we still had another hour+ car ride to the actual villa. The landscape is dusty and rocky, with olive groves for miles and miles. The villages are made, seemingly, entirely from limestone. It was very, very different from anywhere else I've visited in Italy. But dare I say: it made it all the more special.
Where we stayed // We had the extreme pleasure of spending our four nights in Passepartout Homes' Masseria Il Trullino villa, and it was love from the moment the gate swung open. We met a local member of the Passepartout concierge team in the nearby town of Martano. He then led us out to our home for the next few nights.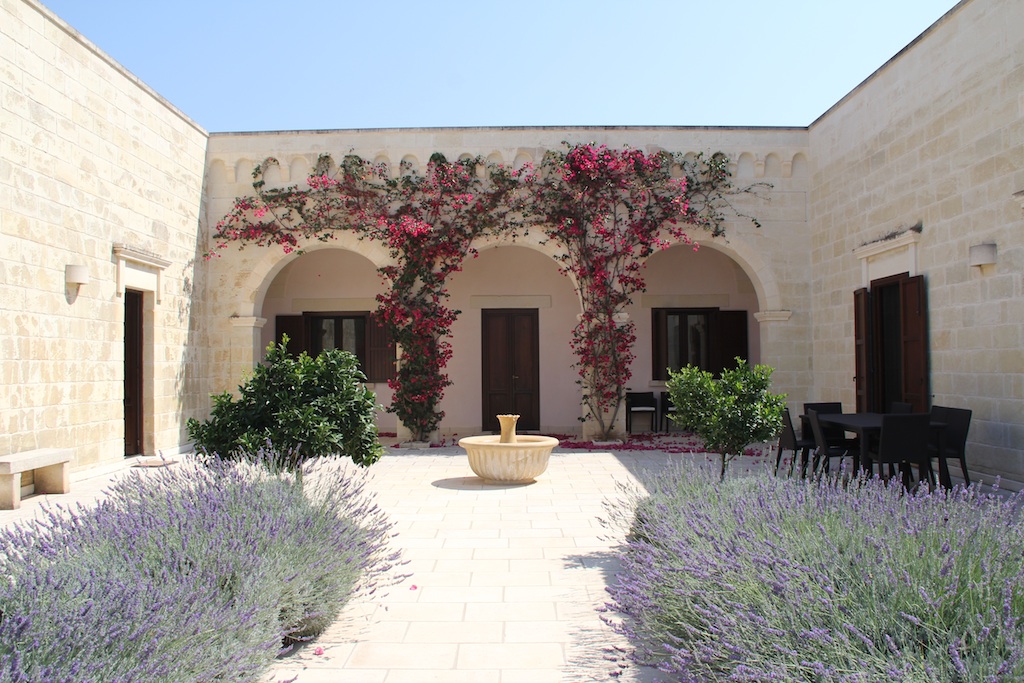 After figuring out the bedroom sitch – which was a breeze with 6 people in a home for 10 – we popped back out to the grocery store to stock up on the essentials: mass amounts of Prosecco, Burrata, and pre-made Bellinis. Priorities, guys.
With five double bedrooms, the house is ideal for sharing. The main house has four bedrooms and two full bathrooms. The hubs and I nabbed one wing and the O's settled into another. The U surrounds the pool, which is where we spent most of our days… because can you blame us?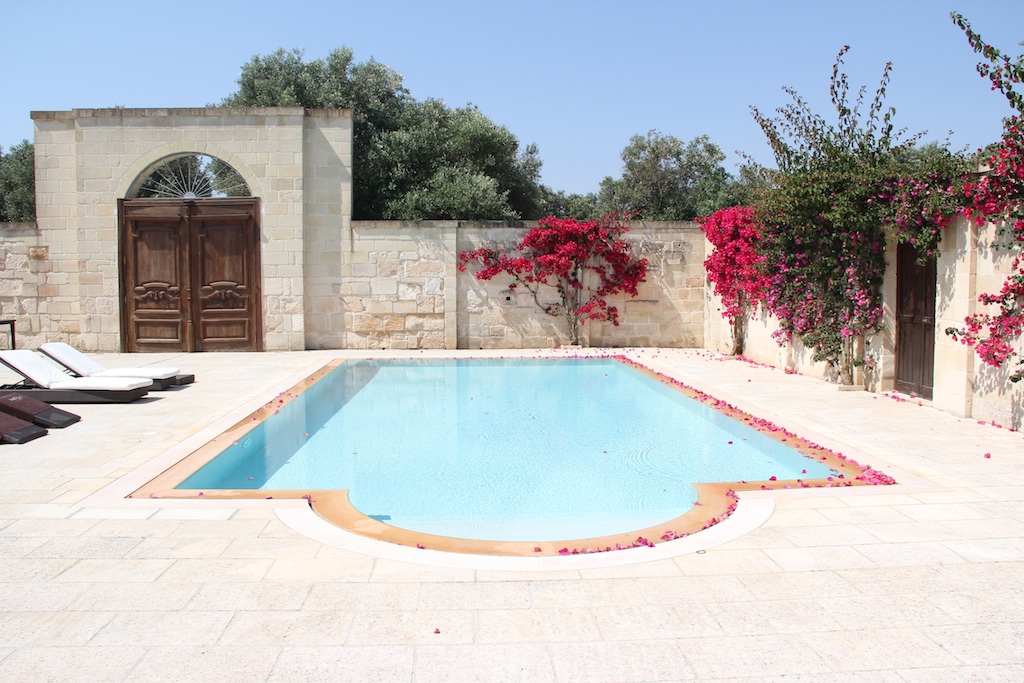 Behind the main house, there sits a traditional pajara, or one-bedroom stone hut, which boasts its own private entrance and hot tub, and was perfect for the Jet Set Extra-ers. We all had our privacy, and there was no duking it out for bathroom time. No keeping each other awake if anyone turned in early! ANNNND no waking up our late sleepers.
What we ate // I mean, what didn't we eat? There was a private chef on night one, there was dinner in Sternatia at La Porta Antica on night two, and there was a glorious seafood lunch by the Ionian Sea at Bagno Lucia on day three. We breakfasted on farm fresh eggs. One afternoon, the men took to grilling while the girls made sure the drinks were properly stocked.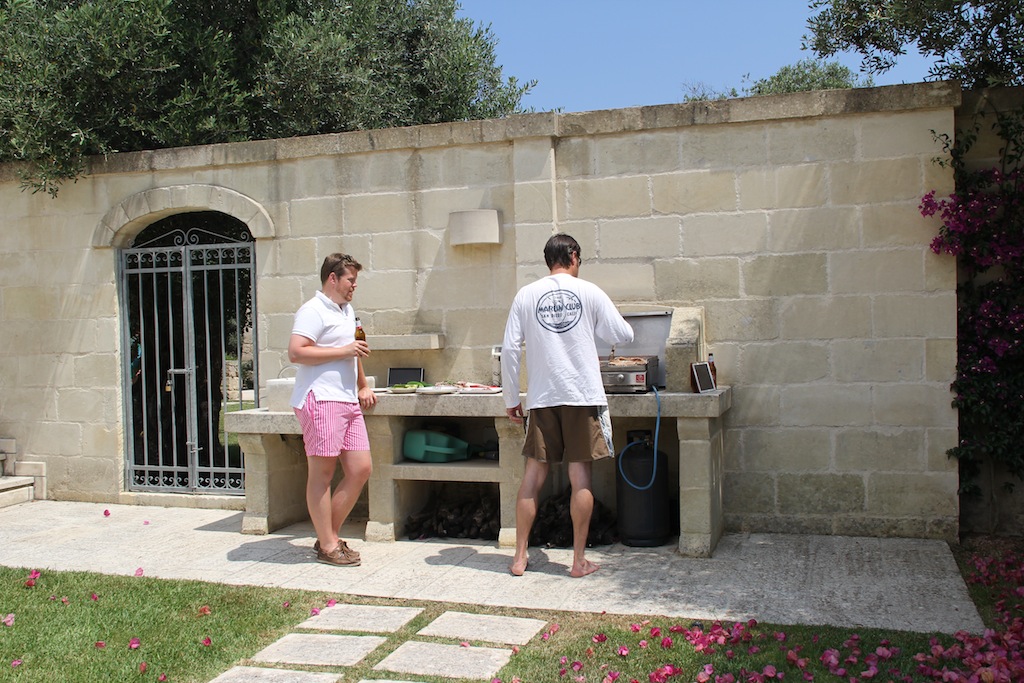 In between each meal, we snacked on cheeses and meats from the nearby market – where our eyes were certainly bigger than our stomachs, but is there anything better than true blue Italian food? We ate bowls (and bowls and bowls) of cherries. We made bruschetta. I tried to keep the hubs from eating an entire ball of provolone in one sitting.
It's amazing we walked off the property and didn't need a pack of local children to roll us to the airport. We stuffed ourselves silly. Because Puglia is so untouched and underrated compared to the rest of Italy, we did it for practically nothing. At the end of dinner on our second night at La Porta Antica, the hubs proposed we all guess how much the final bill would be. Whoever came closest would eat for free. We all went around the table, and in the end, Mrs. O won. Girlfriend guessed €125, and seriously? Who would think a bill for 6 people, including wine, would be THAT LOW.
In Italy.
During near-peak season.
What we drank // You shouldn't be surprised to know that our livers were well in need of a break after this little stint in Italia, but it wasn't all fun and games, you know! We also walked away all the wiser about local wines, thanks to an early evening tasting experience at a gorgeous palazzo in Squinzano.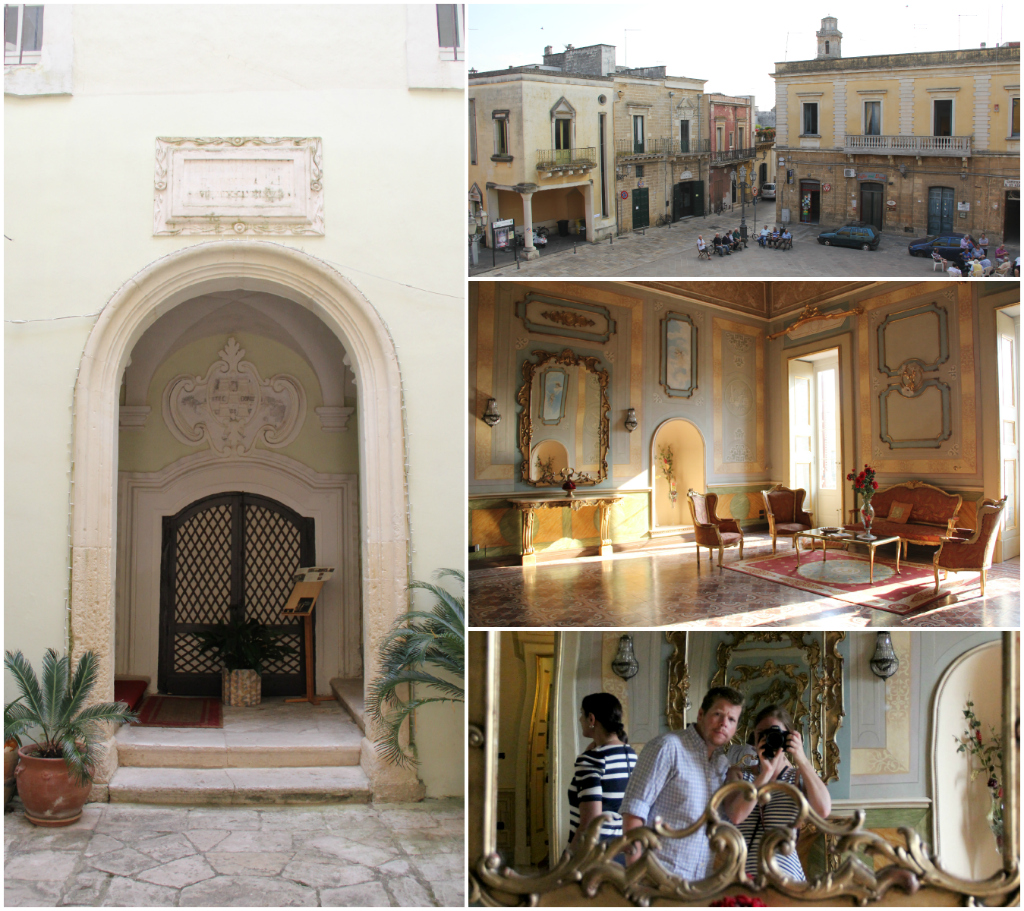 When it comes to Italian wines, the only thing I really know is that, as a rule, I love Chianti. Otherwise? No real idea. So basically, I was the key demographic for the intro course, where we learned about their two main grapes: Negroamaro and Primitivo. Unsurprisingly, I preferred the full bodied reds, and was thankful for the cheese and bread they passed around as we tried each glass… and there were many, many glasses.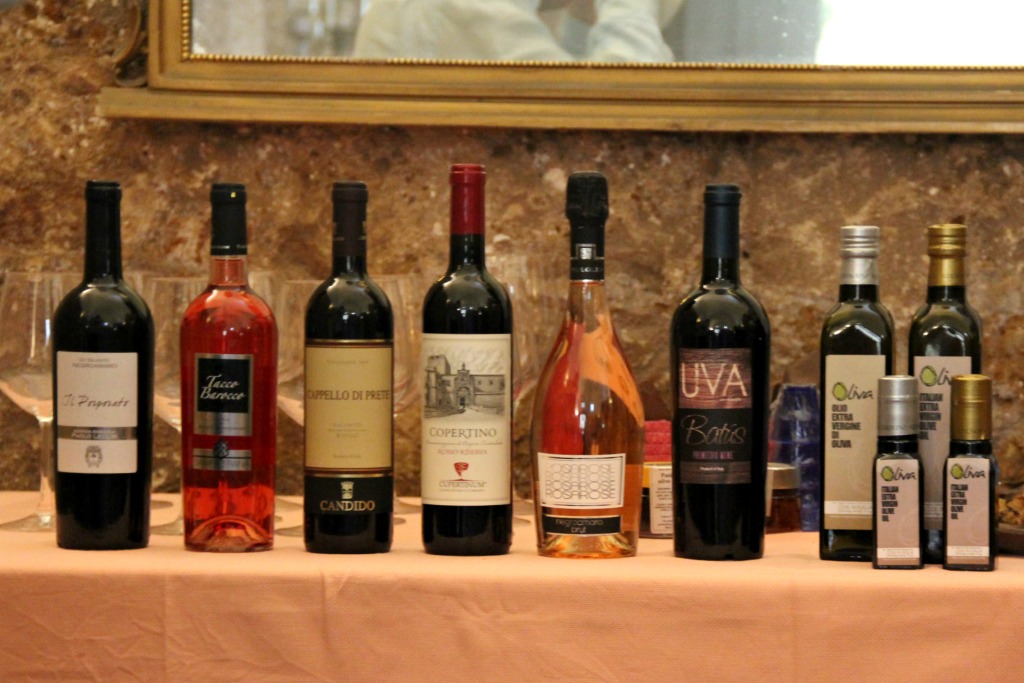 At the end, there was an olive oil tasting, where I learned that drinking olive oil is not for me, though there is a very specific aerating technique when it comes to actually tasting it that can quickly turn into a hacking, wheezing cough. Not that I learned this personally (during this class, at least.) It also reiterated much of what the wino and I learned on our Foods of New York tour many moons ago, so what I lack in Italian wine knowledge, I can at least make up for in knowledge about the insane levels of corruption involved in the mass market olive oil trade.

What we loved // So, a bit of background: prior to our trip, Mrs. O sent along our itinerary. Our time together would be dedicated to pool floating, beach lounging, wine drinking, and pasta eating. All things I could manage, especially as a lazy traveler. One thing stuck out, however…
Touring an aloe vera plantation.
I mean, I'm pale, so aloe and I are no strangers. I slather this stuff on every summer, and every summer I thank the lord for its existence. But… touring a plantation? It just seemed like something I could really take or leave, and preferably leave. I asked Ana what was in store, but she just said that it came highly recommended by the Passepartout team, and was being organized by Apulia Promotion.
WELP, it was amazing and now I wish I lived inside of an aloe vera leaf, because I would probably be immortal. We first met Luigi at the Natura & Benessere factory, who introduced us to Domenico – the heart and soul of the entire operation. After a brief tour of the N&B product line and an introduction to the merits of aloe vera (of which there are MANY), we headed off to the Naturalis Bio Resort & Spa, which is also home to Domenico's aloe plantation.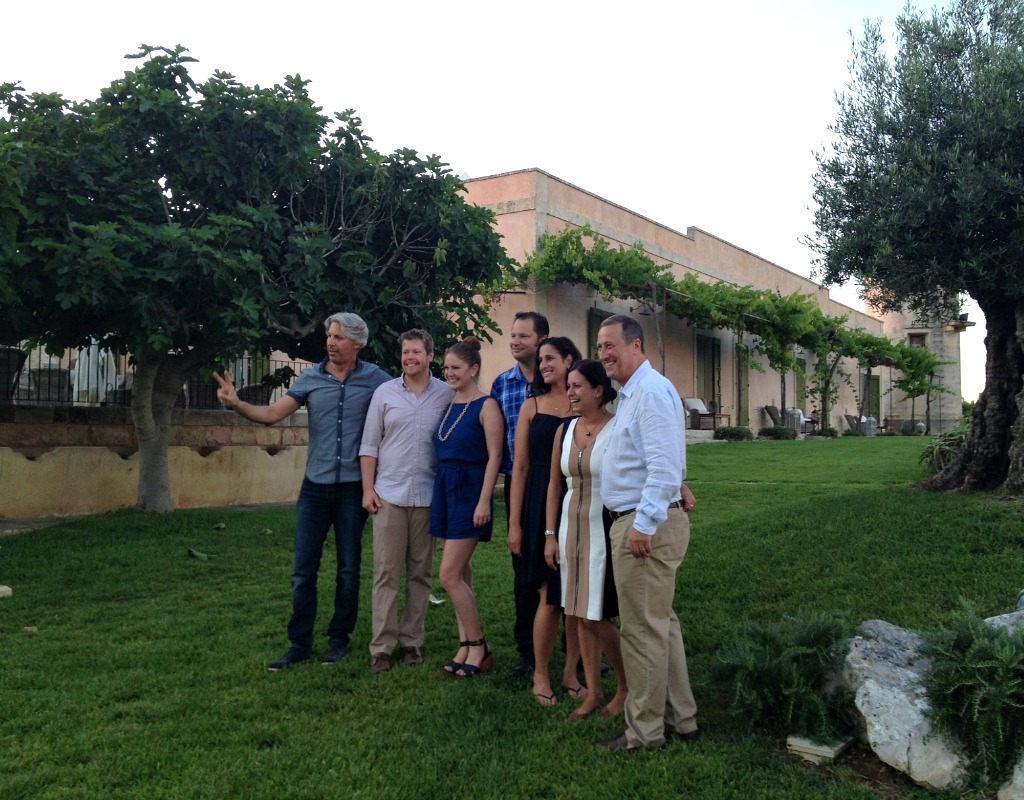 Together, we explored the property (breaking for a group sunset photoshoot, natch), and watched as Domenico removed the gel directly from an aloe vera plant – a completely baffling process that made me feel a little silly for being such a consistent user of something I previously knew absolutely nothing about. We watched as the plant tried to use its internal gel to repair itself, and saw firsthand the famed restorative properties at play.
In the end, I walked away with so many beauty products that the hubs told me my suitcase looked like it belonged to a traveling Naturalis salesperson.
What we could take away // On our last night, in a meager attempt to keep from sobbing into our Prosecco, we made our way into Lecce for one final food extravaganza – a night of learning the local cooking methods alongside Silvestro of The Awaiting Table.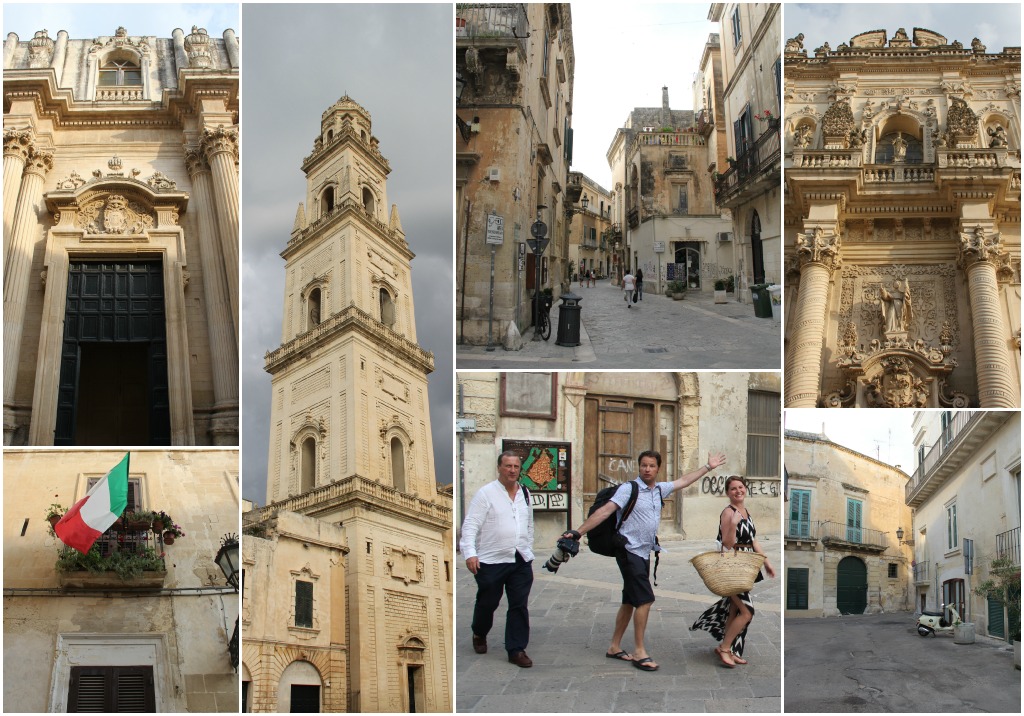 And clearly we were all very comfortable with each other by this point.
Pre-class, we met up with Silvestro and walked through the streets of Lecce, falling in love with the city that we had avoided up until now. It wasn't intentional, but you know how it is when you have a pool and a beach and a fridge stocked with unlimited cheeses. As there were six of us, we comprised almost the entire class, with only one additional student in our midst. She ended up being a local olive oil connoisseur who taught us a thing or two as well! So, really, it was about as private as you can get.

After a trip to the market, we gathered around Silvestro's table in his eccentric and elaborately decorated kitchen. Here, we hand rolled pasta and learned about the local flavors. After our pasta rolling mission was complete, we were each assigned a task. The hubs stepped up to brown the chicken, while I narrowly avoided having anything to do with dessert. I opted to chop tomatoes instead.
After, we moved into the dining room for another olive oil tasting. This time, I was hit by the complete coughing attack I had feared in Squinzano. Don't you worry, I recovered just in time to eat our meal and, of course, drink plenty of wine. The night ended with a stroll back through Lecce, and one final drink on the terrace of our home sweet, sweet home.
Sigh. One more sleep and we were out the door, on our way back to Milano. But don't cry for us just yet! We still had another leg to this trip.
STAY TUNED, and viva Italia!
xo,
the romantic

the deets
Thank you to our lovely hosts during our time in Puglia. As always, all opinions are my own, and if I mentioned them above, they are well worth the trip. For additional booking details from our partners, see below:
Passepartout Homes | For a stay at Masseria Il Trullino, prices range from €3,500 – €5,500 per week, depending on the season, and include a welcome basket of local staples, cleaning 2x per week with one bedding change. A minimum stay of 3 nights is required. Additional concierge services are available upon request.
The Winerist | Wine experiences are fully customizable and range from €40-120 per person.
The Awaiting Table | Half day course in Silvestro's Lecce home, including market visit, walk through Lecce, and unlimited wine, are priced at €95 per person. Full day courses cost €195, and weeklong intensives are available for €1,895.