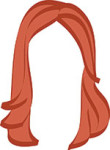 Ahhh, Paris. Of all the things I miss since returning on Tuesday–walking along the Seine, a snow covered Jardin du Luxembourg, and life in the 6th arrondissement–the thing I've missed most this week is the food.
As mentioned, I'm not really a sweets girl… but in Paris, that all changes. I could live on Nutella crepes and macarons and pain au chocolat, it's true. And now, after my self-imposed taste test, I can happily announce that I could live specifically on Pierre Hermé macarons.
Let's discuss.
On our first trip to Paris, we fell in love with Pierre Hermé. Right around the corner from our hotel, we waited in a long line and were convinced that we had found heaven on earth. But then! We returned stateside, and everyone was also suddenly obsessed with macarons (isn't that always how it seems to work out?). Ladurée was the place to be and how had we not tried them when we had the chance! We had totally messed up. This time, we were determined to make things right.
On our first full day in Paris, we went for a stroll through our neighborhood and what to our wondering eyes should appear?
Oh, just a Ladurée LITERALLY around the corner from our hotel (closer than Pierre Hermé… we felt pretty dumb). In we went.
First impressions: +2. You can't fight with something that's been dishing out deliciousness since 1862. Also, +2 for maintaining the same branding. Like Orangina and Old Bay, we're more likely to think something is better if it has an old timey label. Marketing whores, right here.
Adorableness of the store itself: +2 for displays and general Frenchiness, – 2 for creating carbon copies in NYC and Charles de Gaulle. It all makes it feel a little Epcot now.
Packaging: +5 for being pretty damn cute, though very girly.
Actual macarons: +10 for just being macarons and existing in this world. -2 for having slightly chewy, heavy shells. +2 for maintaining the traditional flavors. We ordered pistachio, framboise (my one true love), salted caramel, citron, and limon. -2 for the salted caramel because it was just too much. 0 for filling because there's not enough to really make an impact but not too little to affect that macaron-yness (new word).
Though not disappointed by Ladurée, we were surprised to realize that they didn't taste THAT different than the ones in New York… which did make it just a little disappointing. Like bagels and pizza in NYC, you should only be able to get the real thing in the real place, right? So, -5 for spreading their seed and attempting world domination.
Ladurée total: Um… guys, I'm really bad at the mental math, so this system was a horrible idea. Seriously, I just took out a calculator. And I wrote this all and now it's too late to go back and delete and start over, right? Ugh, I think we're at like… carry the one… 12? Someone check that.
With that, we moved along.
First impressions: 0. They don't flaunt their roots, which makes me think they're kind of the new kids on the block. But I'm not taking points away either because even newbies need a chance. -2 for branding because their sign looks kind of like a salon or beauty brand, no?
Adorableness of the store itself: 0 again. Pretty basic and they're RULL cranky about taking photos inside the store. You know what, +2 for that, because it adds some authentic French stereotypes in the mix.
Packaging: +1 for switching up the shape–I thought the macarons looked so cute all stacked together. +1 for being less female-focused and making the men feel ok about carrying around delicate little cookies.
Actual macarons: +10, once again, just for being macarons, and +15 for the flavors. HOLY GOD, the flavors. Let's talk about our order: milk chocolate & passion fruit, crème brûlée, "Jardin Enchanté" which was Espelette chilli pepper, lime zest and raspberry… like WHAT?! There were others that I don't even remember because after I ate that I pretty much wanted to live inside a Jardin Enchanté macaron. Also, that's totally glittery powder on the pink macaron on the left and the gold splattered chocolate to the right. Umm +35 for edible glitter powder. I'll admit–at first we were slightly disappointed by their lack of traditional flavors, but after we ate this nonsense we were kicking ourselves for being so closed minded (ha no we weren't, we were too busy shoving our faces with macarons). And then, to top it all off +20  for the consistency of the macarons and +10 for the perfect amount of filling.
Pierre Hermé total: Ugghh let me get my calculator.
Oh, it's just 92.
So. By my very, VERY scientific reasoning: Pierre Hermé beats Ladurée 92 to 12. I'll still pop into my local Ladurée for the occasional macaron fill, but when it really comes down to it, my heart is with Pierre Hermé.
Now, book your tickets to Paris and prove me right. Or, if you disagree, tell me why and let's fight about it.
xo!
the romantic