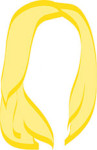 I've never owned a car. Though I have a valid drivers license and will use it when I have to, when it comes to getting me from here to there, I almost always use public transportation. For this reason, I've become highly critical of a city's public transportation systems, and over the years, I've seen some great ones and some horrific ones:
The Good
New York City, USA
Sure, its crowded, it smells like pee, and it may be partially responsible for the bed-bug epidemic, but the New York City Subway is iconic, and I just can't hate on it.
Paris, France
The Paris Metro system puts all other public transportation systems to shame. Its clean, convenient, and easy to figure out for out-of-towners.
Washington, DC, USA
Call me biased, but the DC metro is perhaps the cleanest and safest of any public transportation systems I've seen.
Federal Triangle Metro Stop, Washington, DC
The Bad (& The Ugly)
Baltimore, Maryland, USA
The biggest flaw in the Baltimore public transportation system is…its non-existent. I don't recall ever even seeing a bus in this city? I'm sure they exist, but they're certainly hard to find, and impossible if you're from out of town.
Rome, Italy
A friend of mine told me that the Rome underground public transportation system couldn't be further developed because "there are like, artifacts down there." Though Rome has a competent bus system, I hold a grudge against this city because the first and last time I rode a bus there, a strange man flashed his penis at me.
Dublin, Ireland
I love Dublin, don't get me wrong, but why the aversion to a modern underground rail system? During my time there, I took the bus when I could, but usually, I resorted to walking everywhere.
I hold a special place in my heart for all the cities listed above, despite their public transportation systems (or lack thereof).
Happy Friday, travelers!
the wino