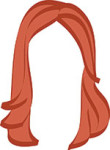 If Finca Rosa Blanca was the best surprise of our trip, Tabacon Grand Spa Thermal Resort was the biggest. Prior to the trip, this was our "luxury" stop. Based on everything we read, I was positive I'd be disappointed that we were leaving Arenal and Tabacon after just two short nights.
The biggest draw of Tabacon is very clearly the hot springs and the adjoining world-class spa. Our last hot springs experience was in Santorini and it didn't result in the lux relaxation we had hoped for… we had literally jumped off a pirate ship into lukewarm muddy water that stained our swimsuits.
This was decidedly the polar opposite: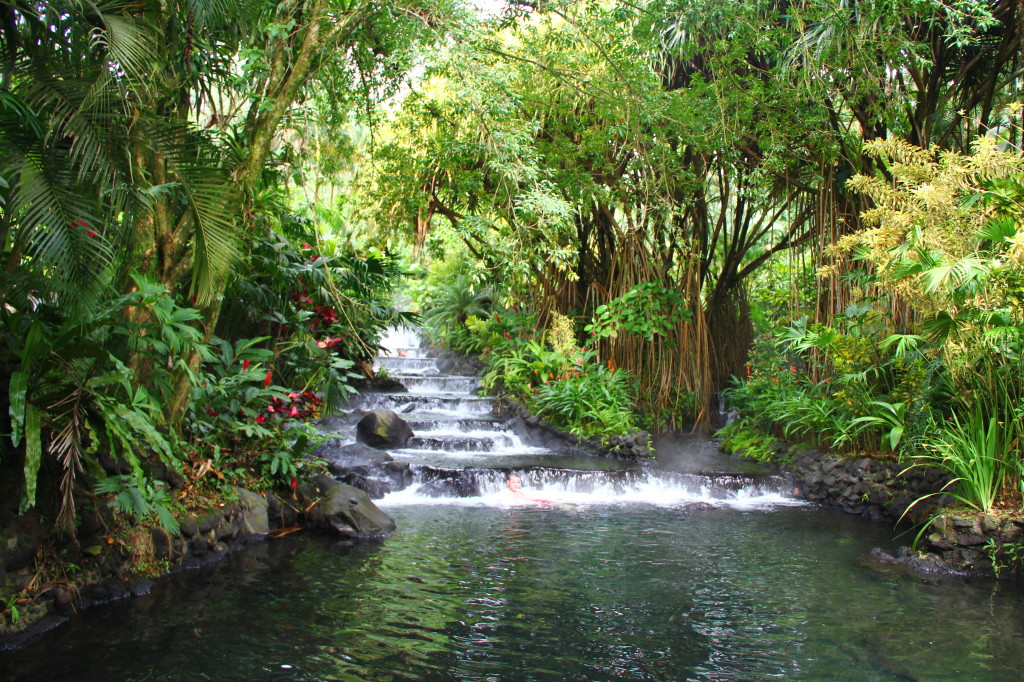 And honestly? The Santorini pirate ship/poop springs combo was probably more our style. I don't know what that says about us, but I preferred coming out of it with a little bit of a story, you know?
Tabacon was far from a bad hotel, it just was not our style. For every piece of Costa Rican authenticity we loved at Finca, Tabacon went ten steps in the opposite direction. In the end, we decided it felt like the Las Vegas interpretation of Central America.
Yes, the hot springs and surrounding pools at Tabacon were absolutely gorgeous and impeccably manicured. The staff was pleasant, and soaking in the springs was one of the most relaxing parts of our trip.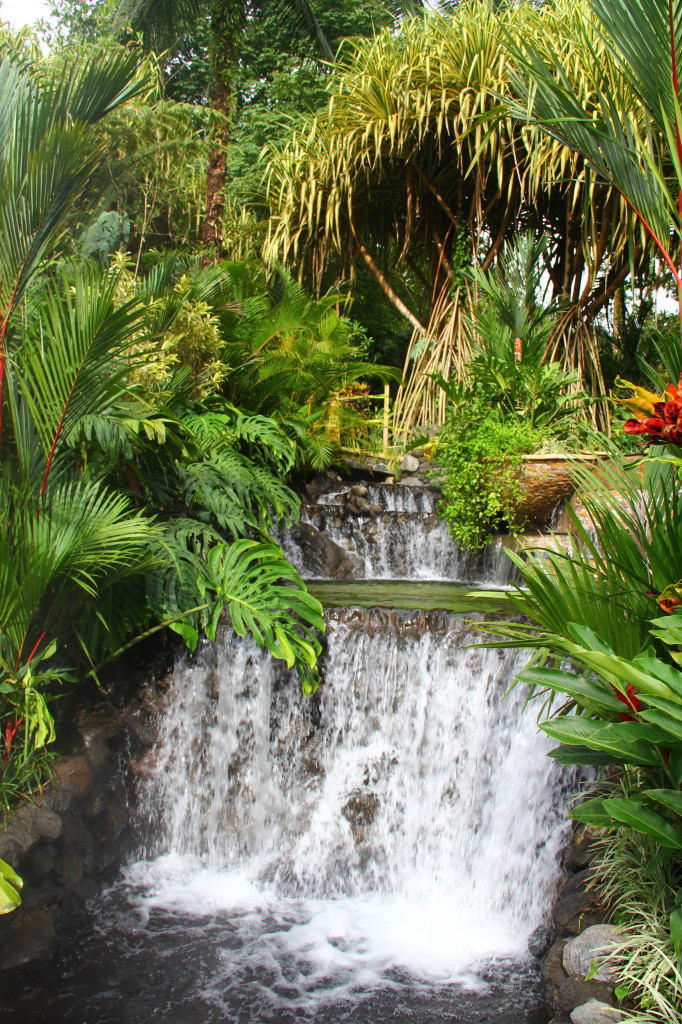 Still, something just made us uneasy. We spent most of our time at the resort trying to pinpoint why things felt a little off, and I think my biggest issue is this:
Our initial introduction to Costa Rica made us feel like we were in a country where people care immensely about their environment. The rain forest was a huge point of pride, and maybe it was the sustainable coffee plantation clouding our opinions, but this just felt like Tabacon had re-worked a lot of natural beauty to benefit their resort. Though the springs themselves were completely natural, the intertwining paths were like something out of Disney World.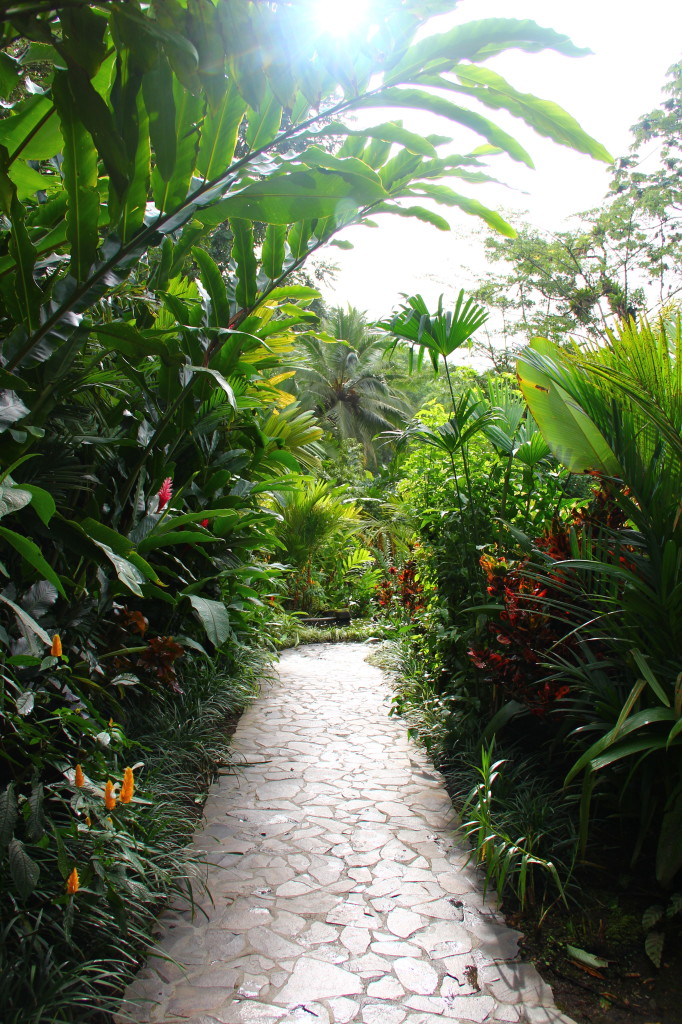 It was beautiful… and a little unsettling. This was made even more clear when we went to the spa and a hummingbird was stuck in the rafters of the open-air women's locker room. I let the staff know, and each person I told just said, "oh no!" without making much movement to free the bird. I know it's a small and maybe silly thing, but something about that just made it clear that Tabacon's priorities didn't  align with anything else we saw or experienced in Costa Rica.
Also, the room was a real buzzkill.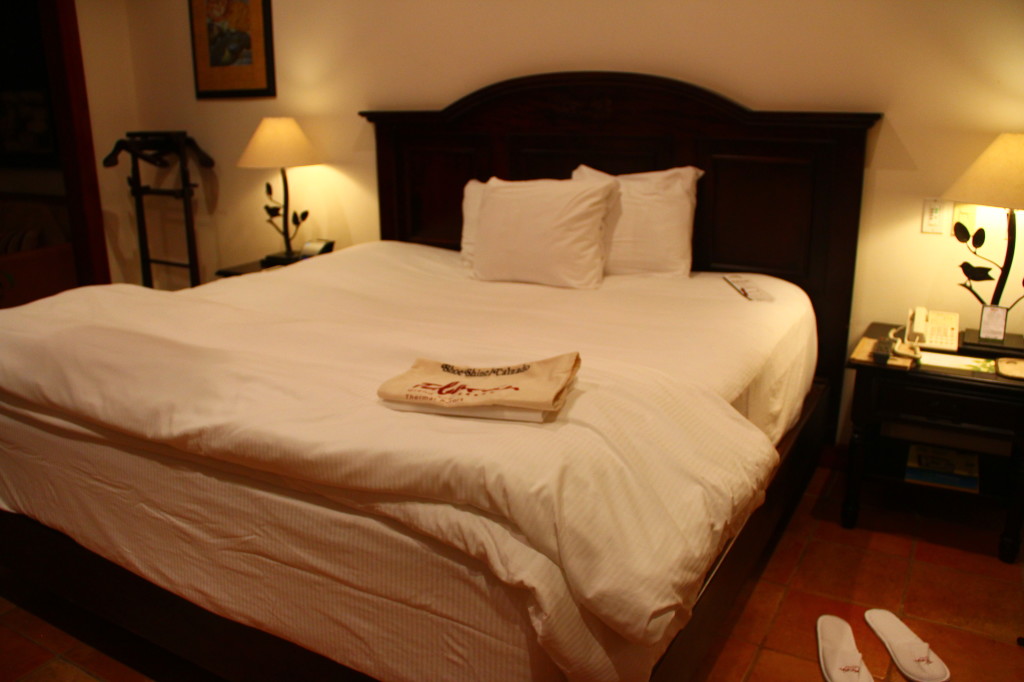 Why so stingy with the pillows?!?! And if anyone can explain the awkward placement of this tree, I will buy you one of your very own: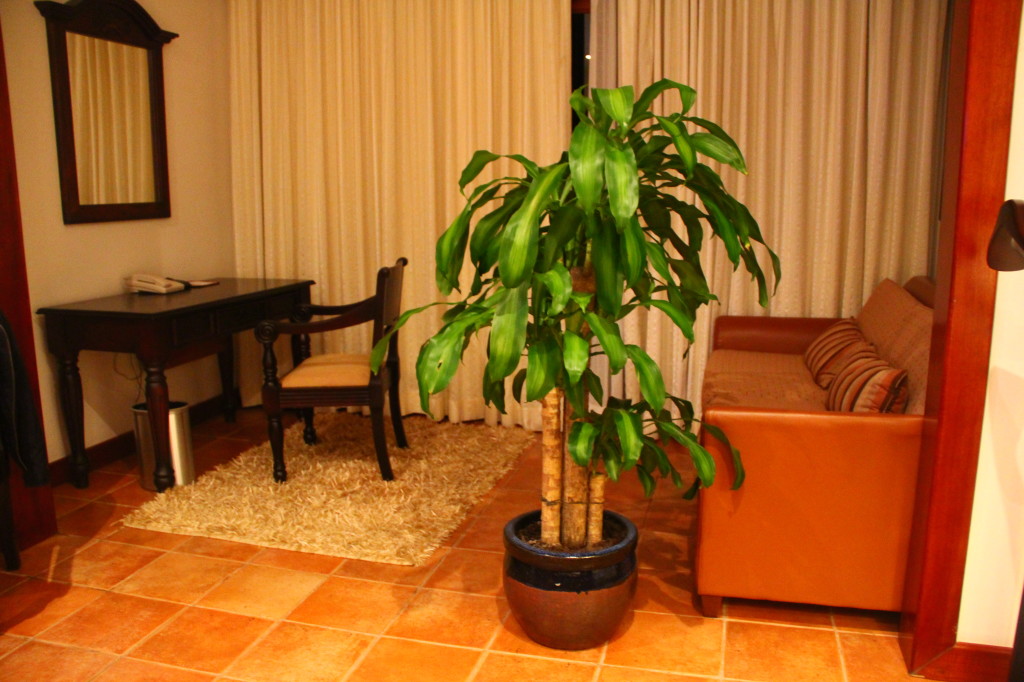 It's like he's been slowly tiptoeing away from the wall to see how far he can get before someone notices. I NOTICED, tree.
So anyway, hotel two of the trip? Not so hot. But Arenal is worth a visit! Here's what I would advise:
Don't skip the hot springs. It was definitely something worth seeing, and a relaxing way to spend the day (especially when we sat at the swim-up bar and watched the Olympics). BUT you can do it without staying at the resort! We passed tons of cute hotels on our way there (talk about a tease), and I have a feeling it would have been better to stay elsewhere.
Downside to staying anywhere that's not Tabacon? You miss out on the cheesy saxophonist that plays through dinner at the main restaurant. Give and take, my friends.
xo!
the romantic