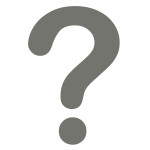 Happy New Year, travelers!
I'm sure it's no surprise that I'm pretty pumped for 2013… mainly because, two months from today, I depart for my very first round the world adventure. If you need to catch up, check out past posts here.
Now that we're all on the same page, let's talk about my next step: booking airfare.
According to this report, there are a couple of options for RTW airfare.  Download the free report, and you can see Airtreks vs. STA Travel vs. do-it-yourself (Kayak) for airfare purchase. We went with Airtreks, which ranked high on flexibility, customer service, and price for our projected number of stops.
The high customer service rating is no joke. We worked with Chris Wadsworth, who provided some very general advice before we even started talking details. He had helpful suggestions on:
When we could and should buy tickets (for instance, because you can't book any flight more than a year in advance, we booked ours in two parts)
What order to visit destinations to maximize value
Which immunizations are necessary
Which countries require visas
Any location additions/subtractions we could make to maximize our budget
Our two-part booking process, with Chris's help, was highly successful.  We went to him with a pretty detailed itinerary, and he cut some of our original destinations out, explaining that  in many cases, it would be easier to travel overland once we arrived. He also added a few places we hadn't planned on visiting, either due to convenience or airfare costs (see: Singapore).
Since we want to spend about 4-6 weeks in most regions, we will still have the flexibility to explore any additional countries or cities that we had originally discussed, but won't be tied to exact flights.
After a few conversations with Chris and each other, we booked the first part of our itinerary in June:
New York, NY > Honolulu, HI – 1 week, 3 days in Hawaii
Honolulu, HI > Nadi, Fiji – 1 week in Fiji
Nadi, Fiji > Auckland, NZ – 4 weeks in New Zealand, traveling overland to Christchurch
Christchurch, NZ > Sydney – 4 weeks in Australia, traveling overland to Perth
This leg of the itinerary cost us $3,916.00 total—for TWO people!  This also includes travel insurance and our Australian visas, as well as one waived change fee should we need to move anything around.
In September, we finished booking our airfare, the balance of which cost $3,552.00:
Perth > Singapore – 4 weeks in Southeast Asia, traveling overland to Bangkok
Bangkok > Doha – quick layover in Doha (our only scheduled layover of the entire trip)
Doha > Istanbul – 5 weeks in Europe, traveling overland to London
London > Reykjavik – 1 final week in Iceland before…
Reykjavik > New York
So, total damage for two travelers:
NYC – Hawaii – Fiji – New Zealand – Australia – Singapore – Thailand – Istanbul – London – Iceland – NYC = $7,468.
To break it down for you, that's $3,734 per person, or $415 per seat, including travel insurance, a free flight change, and one number to call for any customer service-related issues. Though we're underbudget for airfare, we are keeping all of our overland travel in mind–mainly all the stops we're planning between Singapore and Bangkok and Istanbul and London.
Now, we have a full list of flights and an empty itinerary. Time to get planning!
First stop–Hawaii.
Til next time,
RTW Rookie
– Please note that AirTreks in no way sponsored our flights or offered any incentive to use their services. Though that wouldn't change my opinion of the experience, I want to note that I am not affiliated with their program.