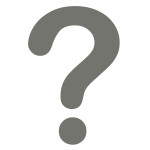 Well hello Lazy Traveler fans! It's RTW Rookie back for more. Now that we've tackled some of the basics about my upcoming round-the-world trip, we can dig in on the individual stops. First up: planning Hawaii.
As mentioned in previous posts, I'm working to operate within a backpacker budget. But, I'm also trying to skip the 16-person dorms. Unfortunately, I'm not 21 anymore. (ed. note: we hear you, rook)
My general targets for two people are approximately $185/day over the course of the 5-month trip. Naturally, I expect to spend more in some destinations, and considerably less in others–especially Southeast Asia. My basic guidelines are as follows:
$75/night for lodging
$50/day for food/drink
$35/day for additional travel (buses, trains, rental cars, short flights)
$150/week for entertainment/activities
So… let's get to it!
First Stop: Hawaii
With just 10 days in the Aloha State, I had to be strategic about where to spend time. As an east coast U.S. native, I bothered a few west coast friends and relatives. What exactly are the must-do's for a first timer?
Key themes among Hawaii lovers:
In 10 days, don't do more than two islands.
Do NOT miss Kauai. It's the most beautiful and natural of all of the islands… and the Na Pali Coast is incredible.
Less time in Honolulu (particularly Waikiki) is better.
Spend time on the North Shore of Oahu for the beaches and to get away from the crowds in the city.
If you can swing it, rent a car. It opens up activity options and flexibility big time.
Try to surf because, well, when in Rome!
Get ready for a pace of life that is MUCH different than the one us crazy east-coasters maintain…. particularly anything service-related
Armed with this advice, some helpful travel blogs, many google image searches that made my jaw drop, and the plan to cash in some credit card points I had saved up, I put together what I expect to be a pretty sweet itinerary, if I do say so myself.  Here goes… please slice, dice, and comment as you see fit:
Land in Hawaii, pick up a rental car, and head up to Ho O' Nanea Hale on the North Shore of Oahu for three nights.

Ho O' Nanea Hale has incredible reviews, and at $123 per night for two people, it's not far off the budget.
After a long flight (11 HOURS), and what I'm assuming will be an insane time leading up to our departure, a couple days on the beach will be welcomed.
With a rental car, we'll be able to do a little exploring around Oahu. We can check out some other beaches, find some killer sunrises and sunsets, give surfing a try, and see some attractions–such as Pearl Harbor.
Fly to Kauai on Hawaiian Airlines ($276 for two people round trip), pick up a rental car, and check into one of the Bunk Houses at Rosewood Kauai for four nights.

We found Rosewood through FlipKey. It also has great reviews, and I'm loving the $69/night price for two people.
For activities on Kauai, I cashed in some of my long-saved Bank of America WorldPoints for the Na Pali Coast Zodiac Raft and Snorkel Adventure through Viator. Though I do have a card specifically for hotels (more on this later), I love the travel options under WorldPoints. I've booked hotels with them in the past, and I'm considering using points on airport transfers in future destinations. And no, this is not an ad and I'm not being paid for my kind words. However, I would reveal my identity if Bank of America would like to submit a proposal.
If we can find a good deal, I'd love to do a helicopter tour.  We'll see!
Fly back to Honolulu on Hawaiian Airlines and finish up the trip with two nights at the Waikiki Backpackers Hostel ($90/night for a private room).

This will probably be a good chance to see the city, and maybe party a little bit considering the potentially lively hostel environment.
I booked another excursion by cashing in my WorldPoints… a Kualoa Ranch ATV Adventure (also through Viator). I've never ridden an ATV before, so this is unchartered territory (wish me luck!).
We're going to skip the rental car for the last leg, and we'll have a day or so try to hit any attractions or activities that we missed–and decide how we feel about Waikiki despite the warnings.
SO, let's review the confirmed costs vs. our ideal budget:
9 nights of lodging: average of $91/night (slightly over budget)
7 days with a rental car and a round trip flight for two: average of $92/day (well over budget)
2 activities free via WorldPoints (well under budget)
If I add in $50/day for food, we're averaging $239/day, which, yes, on our very first leg of our trip… is in excess of our $185/day budget. Honestly, we did consider staying in Oahu for the duration of our time in Hawaii to help cut costs, but this was one of those times where we agreed it was worth it to stretch the budget. Luckily, we already have a few plans set that will help cut costs in other destinations, so that should help.
Alright so, any thoughts on my Hawaiian itinerary?
See you next time for: FIJI.
Cheers,
RTW Rookie
Save