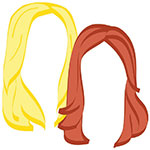 We take a break from our regularly scheduled Swiss recaps to bring you an update from our favorite future nomad, RTW Rookie. In case you missed it, our mystery blogger is prepping for a 5 month trip around the world beginning in March, but is forced to keep it a secret online until, like, the day he leaves.
You can catch up on his full story here, and make guesses on his identity in the comments. We just cannot confirm or deny your guesses! Sworn secrecy!
The Resources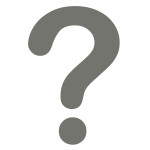 The first thing that you think of when contemplating a round-the-world trip is, "how the heck can I afford that?" and "where would I go?"  While you feel like you have all the time in the world because you've never had such a long break from work or school or whatever takes up your time, chances are, you're still limited to a finite number of days.
Naturally, my first thought was to go far away.  Really far.  Pretty much as far as possible from home, so that I could bounce around and see a bunch of places that I haven't been able to incorporate into my short-term vacations.
For me, that meant New Zealand, Australia,  Southeast Asia, and  Fiji.  These were the main spots that I wanted to hit that I have yet to visit, and so when I looked at the 5 months that I had allotted, this is where I budgeted the most time.  As two of those destinations are notoriously expensive, this took me back to my first question: how am I going to afford this?
One of the cool things about the RTW community right now is that there are a TON of resources to help plan.  I took advice on a variety of topics from great sites, and though I could try and summarize what I learned, I'll just highlight some of the articles I found to be most useful:
How to prepare/plan:
How to save:
How much some people ACTUALLY spent while traveling to different places:
And… how to cut costs while on the road:
Each of these posts were incredible in helping me make the decision to go.  It can be done on a budget!
Next step: mapping our route and buying our tickets.  That would make it official.  Though I would love to buy a one way ticket and just go for it, with only five months, we are forced to plot out our itinerary pretty specifically. We want to get the most out of our time, after all. Based on my research, I thought that my travel partner and I could get airfare for about $5,000.
Stay tuned to find out how we bought all of our plane tickets at once, and see if we stayed within our 5k budget!
Cheers,
RTW Rookie
@RTW_Rookie