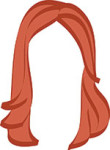 After a week of the rugged, untouched beauty of the North Shore and Kauai, the hubs and I decided we'd spend two nights in Waikiki, which equated to about a day and a half because of our flight schedules.
Everyone warned us that Waikiki is very different than the rest of Hawaii, so we weren't too concerned about limited time.
Everyone was right.
Waikiki is, for lack of a better comparison, the Times Square of Oahu. It's the place you just kind of have to see for yourself, partly because if you tell people you've been to Oahu and haven't seen Waikiki, they'll think you're weird.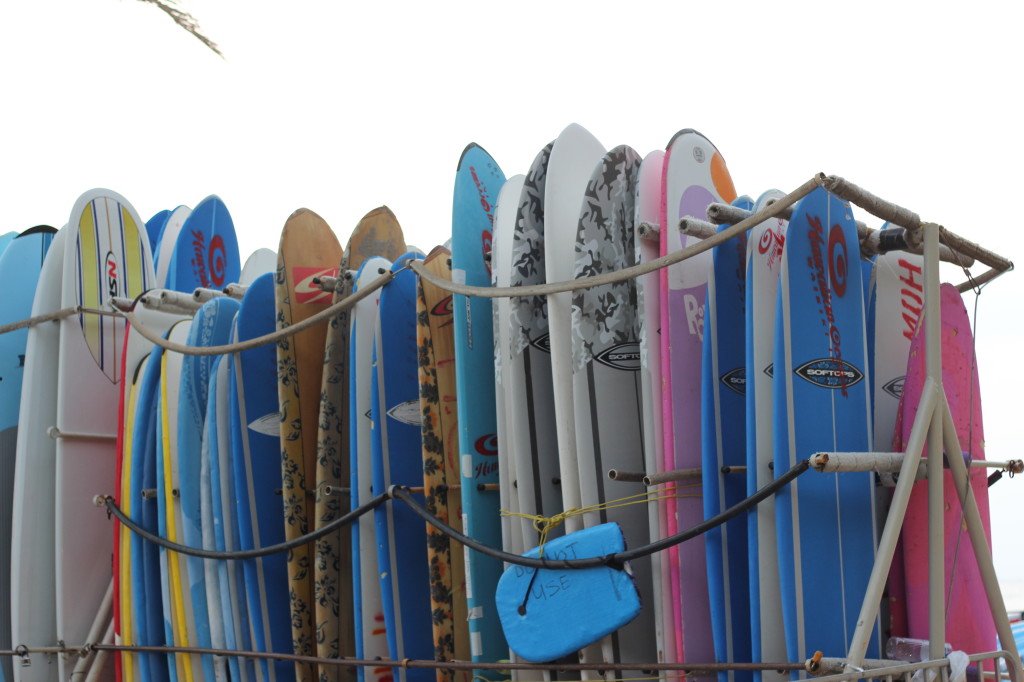 Just for show, apparently.
We spent the first day exploring the area, seeking out cheap food, and avoiding too much time spent in our seedy hostel (which, really, felt like a trashy motel more than anything else.) To be fair, the hostel isn't Waikiki's fault–there are definitely nicer places to stay in the area. But that just added to the fact that our last two days were definitely affecting the romantic memories I had planned to take with me from Hawaii.
Here's the thing though: Waikiki may be weird, but in the end, I'm really glad we spent time in this beachfront city. For one, any city that allows people to leave their office buildings and stumble out onto a beach can't be all bad, right?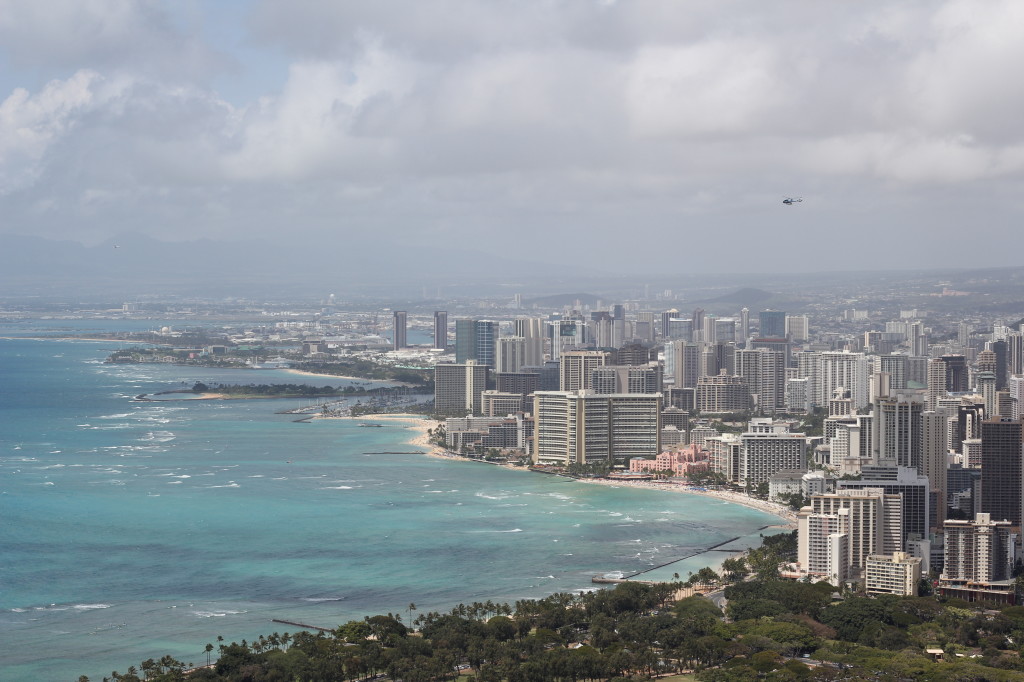 Yes, it's overpriced, and yes, you're probably not going to feel like you're having particularly authentic experiences here compared to other parts of Oahu—but it's still steeped in history and was a great mid-point for seeing Pearl Harbor and strolling on the beach while looking back at a skyline. When I return to Oahu, will I go back to Waikiki? No, probably not—the North Shore was way more my pace. But should you skip it completely? Definitely not.
After our brief two days, there was one takeaway from Waikiki that I fully recommend if you're in the area (aside from Leonard's, obviously):
Hike the Diamond Head Crater.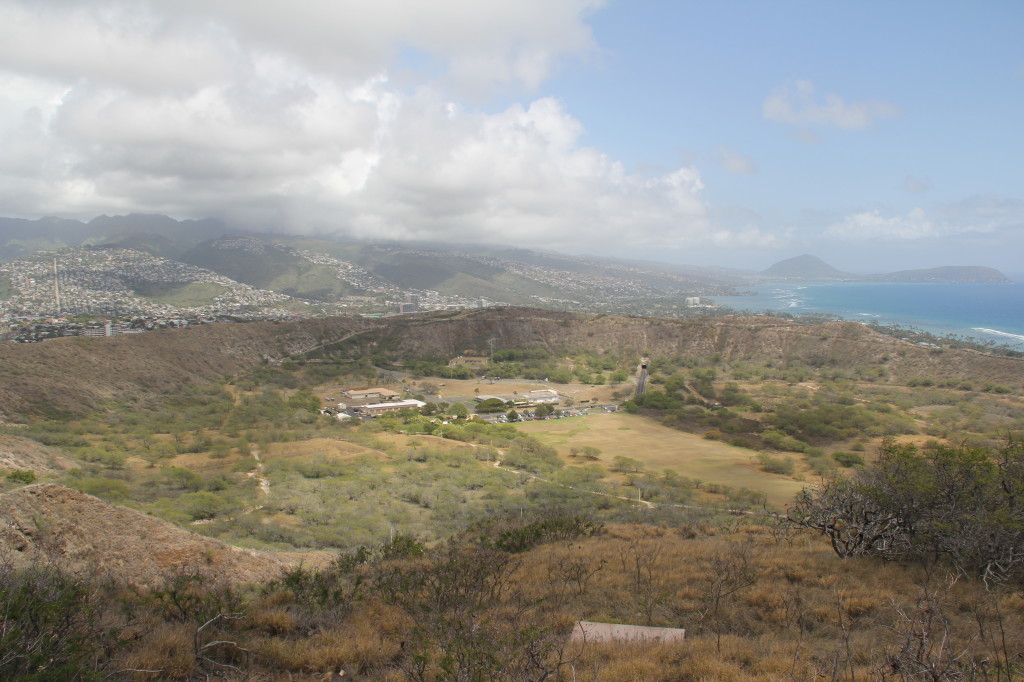 Dudes, I know. We've already discussed how this leg of trip changed me. But I am telling you the truth when I say that hiking Diamond Head was a really fun–and exhausting–way to spend the afternoon.
I won't bore you with all the stats, but I do recommend reading up on the history of Diamond Head here if you're unfamiliar. The main things I'd like to note:
Known as Leahi (brow of the tuna) in Hawaiian, the crater was named Diamond Head by 19th century British sailors who thought they had discovered diamonds on the crater's slopes. These "diamonds" were actually shiny calcite crystals that had no value. <<< well, that sucks.
The 0.8 mile hike from trailhead to the summit is steep and strenuous, gaining 560 feet as it ascends from the crater floor.
Read: quick incline over a short distance. They warn you to dress appropriately and bring plenty of water before you begin the hike, and that is no joke, my friends. There is a food truck parked at the bottom of the trail, but due to the prices, definitely BYOW.
Sidenote: BYOW is such a fun acronym! I am now just saying "beee-yowwww' in my head over and over again.
Anyway, after everything we'd eaten all week–and the looming threat of bikini season at its prime in Fiji–this strenuous work-out was, surprisingly, a welcome experience. Not to mention: the views from the top were amazing.
One of the best moments was when we noticed that we were almost parallel to this guy: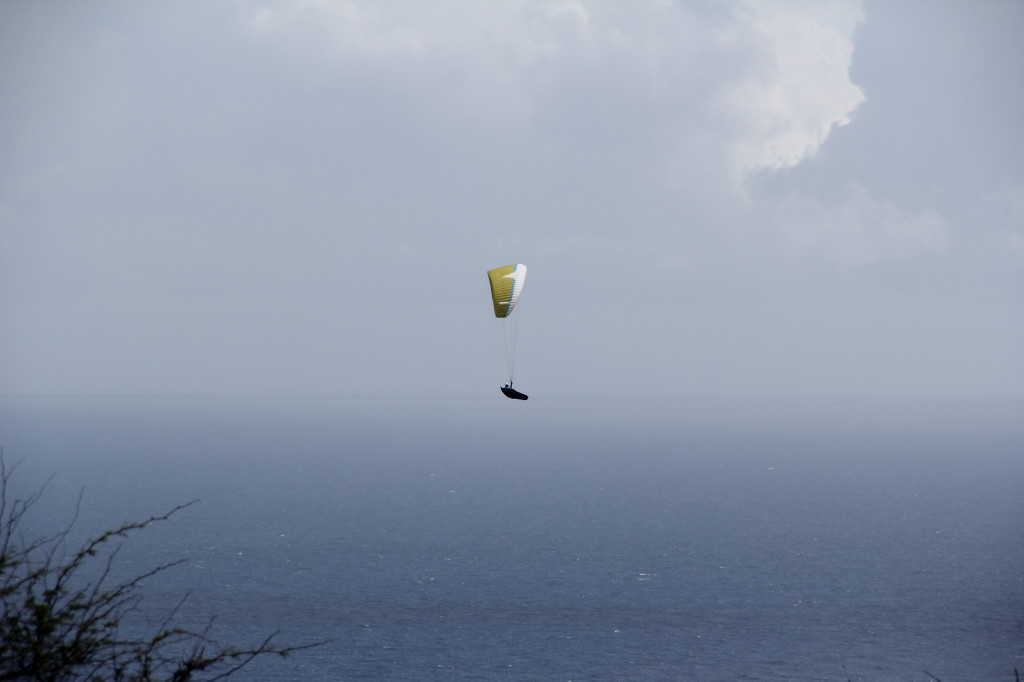 I don't know about you, but I pick solid faux-diamond ground over a floating sleeping bag any day.
Because I kept snapping away, I'll let my photos speak for the views from the top of the Diamond Head trail:
I recommend taking public transit to Diamond Head, and then paying the $1 walk-in fee. It's for park preservation, so don't be whiny. Driving into the parking lot will cost you about $10, and the tours we saw will run you about $15 pp… but, based on our experience, a tour is seriously not necessary.
However, should a tour tickle your fancy (history lessons and all that jazz), there are a few well-reviewed options through the Go Oahu Card.
Next up: the hubs almost gets killed by a pirate with a ukelele as we make our way to FIJI!
xo!
the romantic