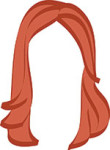 The hubs and I have never been attracted to the idea of all-inclusive resorts. They're on par with cruises in our minds. They might be great when we're older and have kids and really do want to just sit by a pool or a beach. But for now? Not for us.
SO we booked one last night!
I know. But about a month ago, we were reminiscing with B&K about our weekend in St. Thomas. We obviously concluded that another tropical vacation was necessary, and thus began the research. Adventurers at heart, we looked at everything from a treehouse in Belize to a mountainside resort in Nicaragua to renting a beachfront bungalow in Barbados.
All options looked amazing, but everything we found presented at least one issue — travel time (we're only going for a long weekend), price, or general logistics made the trip seem like it was going to be more trouble than it was worth.
Until, the heavens opened up and shined their light upon the Excellence Resort Playa Mujeres.
Why yes, it IS right near Cancun!
Booked, confirmed, five short months away, and I'm feeling the teensiest bit guilty. The wino and I have made it our goal to proudly reclaim "lazy." To us, it means that we venture to far off places and take the culture in stride, getting the most out of our time with a bottle of local wine and a view. Around here, lazy is a good thing: it means we don't torture ourselves with a jam-packed itinerary and group tours of boring places.
But an all-inclusive resort feels like it's the real lazy, you know?
So maybe we're selling out, but I also figure this: if the main goal of traveling is to experience things all over the world, then we owe it to ourselves to take a weekend next to one of five pools, wave over a waiter for another drink, and see if this really is the life. Right?
Stay tuned!
xo,
the romantic
Save