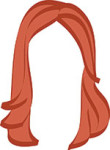 Pre-Barcelona, I didn't know much about Gaudí. I only knew the most basic of basics: he was quirky, and Sagrada Família needs some major work. Honestly, I  kind of lumped him together with Dalí and called it a day.
We did the bare minimum of touristy things during our quick trip to Barca. Well, unless you count eating all the tapas as touristy, which I DO. But we saved both Park Güell and Sagrada Família for the same day, and skipped his house this round. I'd love to tell you I learned so much about the man, the myth, and the legend, but alas… I did not.
However, as we entered the Park, things felt familiar. I was generally disenchanted by the whole experience, as it was the very first day they were charging an entrance fee, and it was a total disorganized clusterf*ck. As we elbowed our way through the crowds, snapping away at the mosaics and quirky structures, it clicked.
Gaudí's heavily-tiled works were strikingly similar to Henry Chapman Mercer, who hails from our hometown.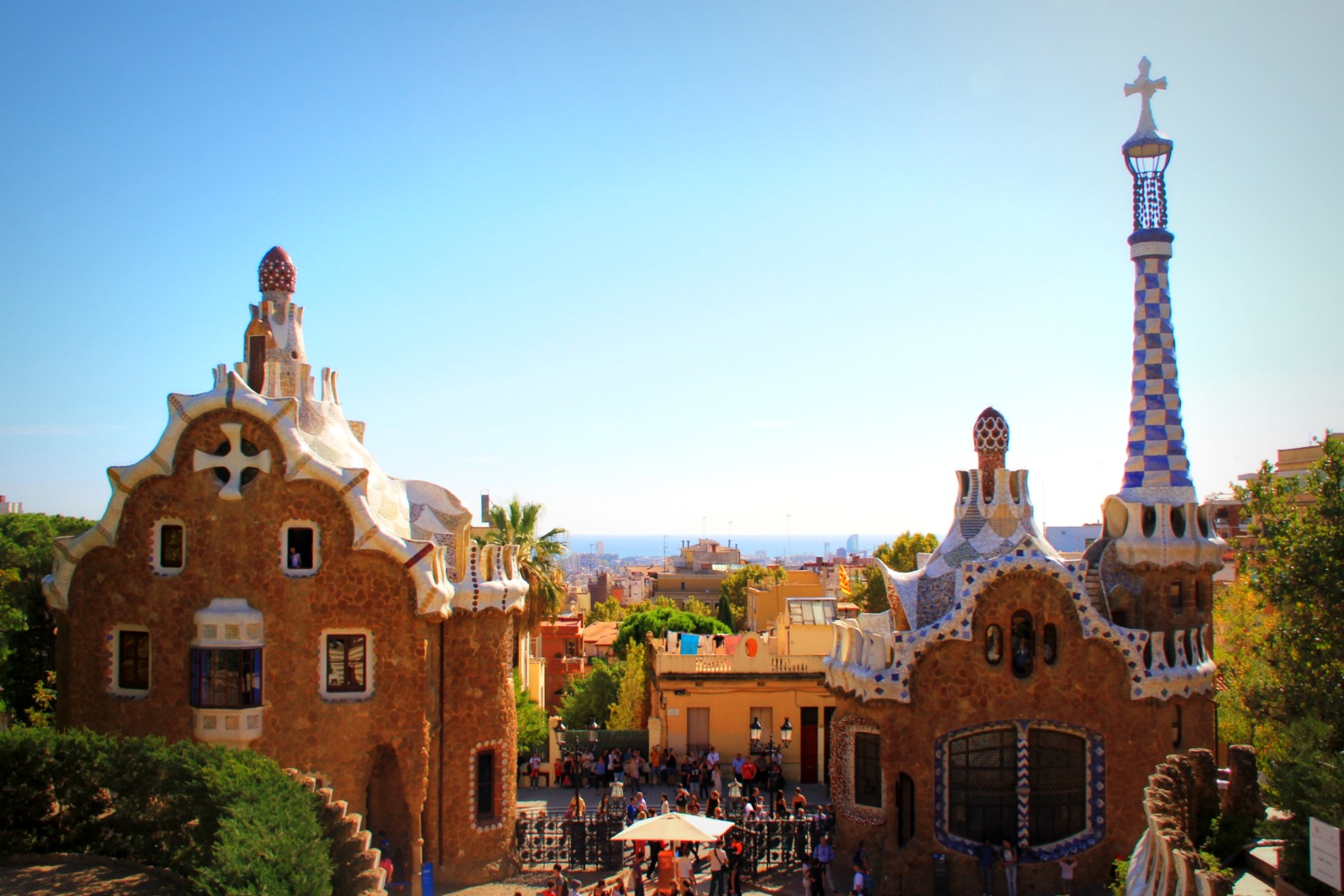 It turns out this is a fairly common comparison, and seeing as they were both mosaicking everything but their moms (I assume) around the same time (late 19th/early 20th century), it's not surprising. It's also highly possible that this was mentioned on one of our many school field trips to Fonthill or Moravian Pottery & Tile Works, so I shouldn't give myself too much credit here, but I'm basically an art historian.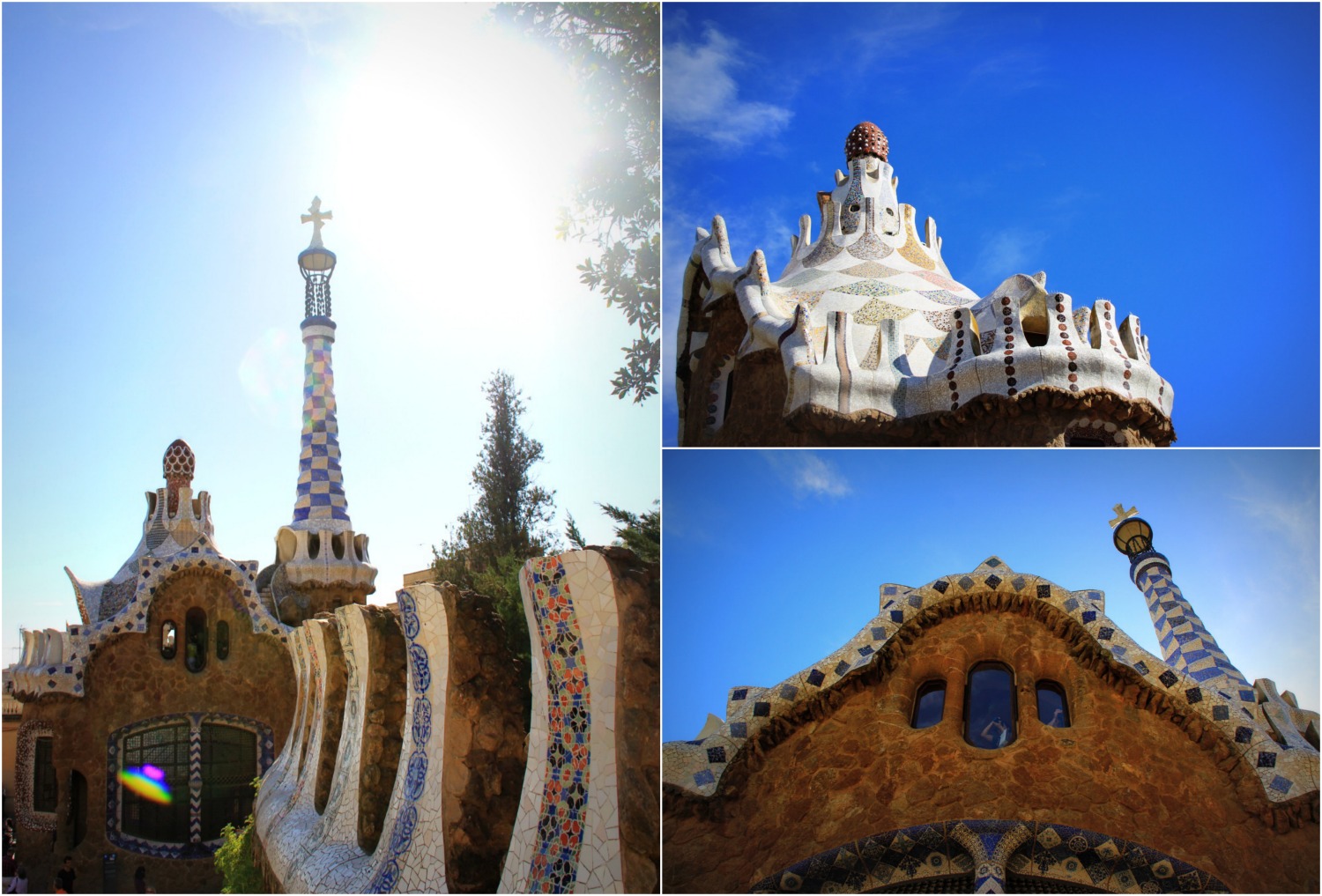 Unfortunately, I can't regale you with a history lesson on the dude — at least not without some serious Googling — but I can happily share some of the many (MANY) photos I took at the park. As always, click to enlarge.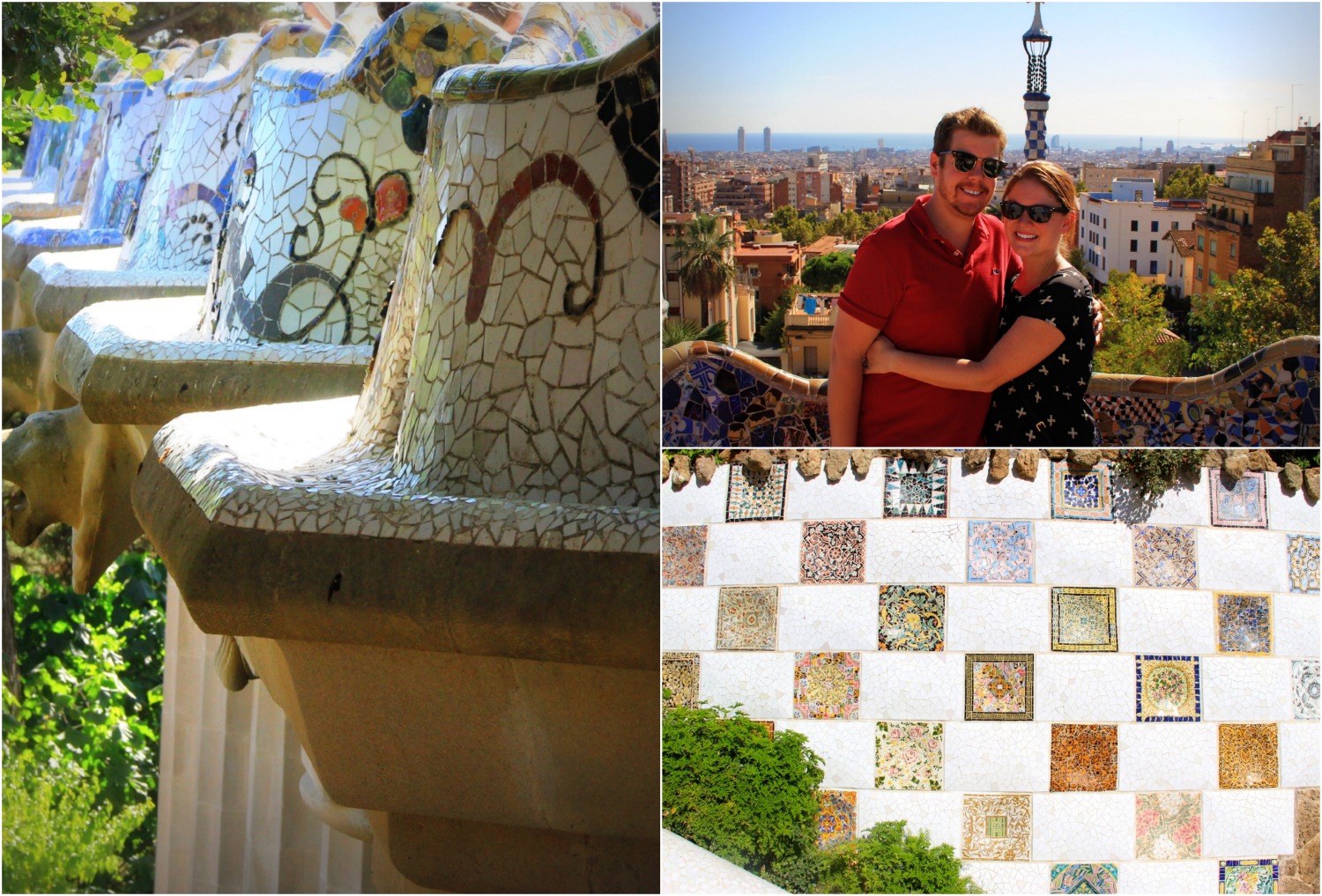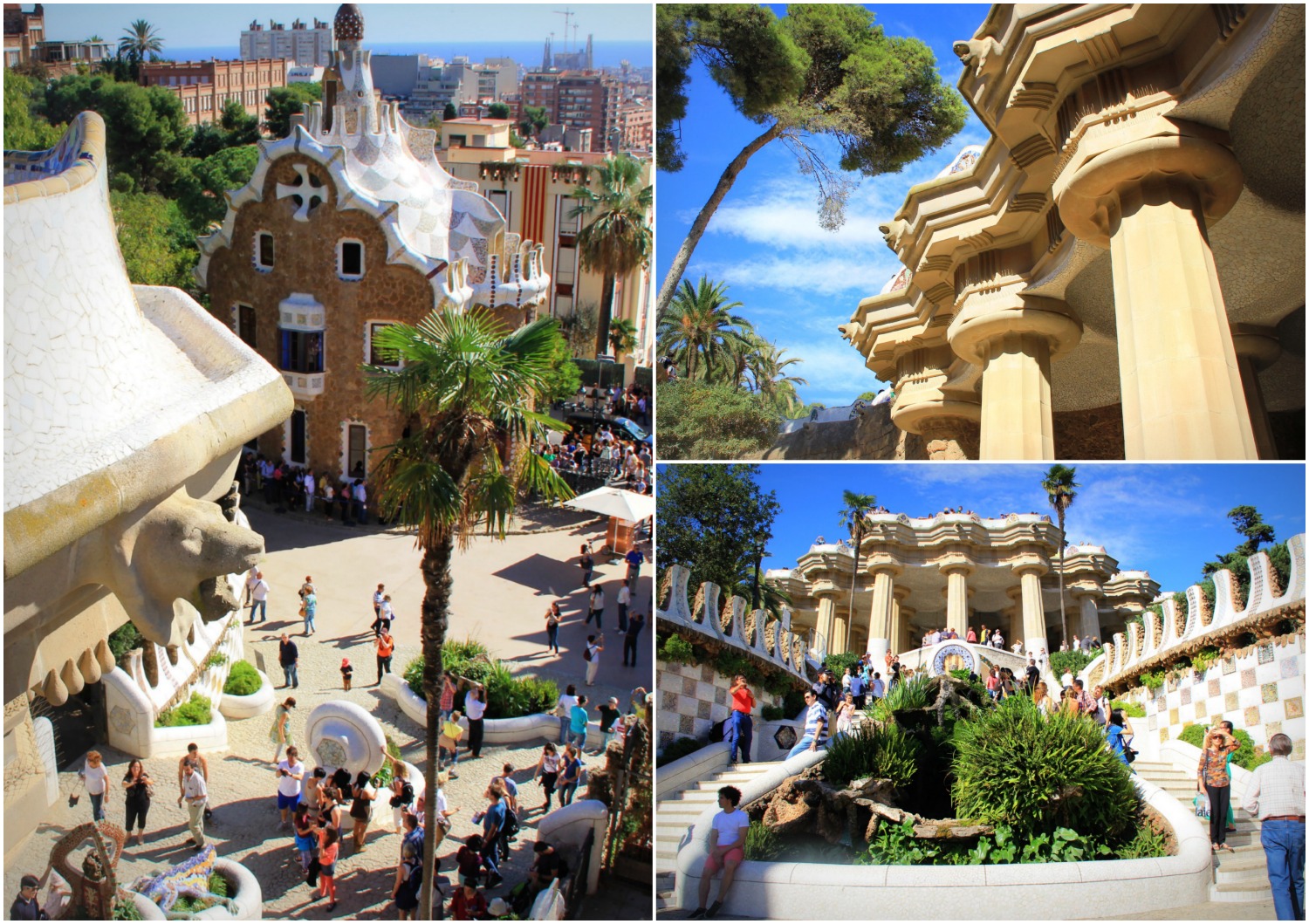 Despite my self-imposed art history lesson, I left Park Güell feeling a little disappointed by the hype. The highlights were all crowded together in one area that was far smaller than I expected, and at €16 for the two of us, it felt like a rip-off. It was poor timing (and even poorer research), but knowing we had friends visit the day before for free just made us cranky. Tickets are €7 if you buy in advance online, and €1 more to buy at the door, so take heed.
We also had some confusion regarding the entrance time. Apparently, when they say 12:30 PM, they won't let you in at 12:17 PM… even if you JUST bought the ticket two seconds before with no mention of a specific time. We both just blankly stared at the ticket biatch until she felt uncomfortable and let us enter. Because seriously? Less than 24 hours before anyone could just saunter in. Hopefully they iron out the kinks, but if you're on the fence about going in the first place, I say skip.
Needless to say, we needed a break before arriving at Sagrada Família. The weather was gorgeous, so we were happy to tackle the 30-40 minute walk. And, as soon as we entered, all of my Güell aggression melted away.
 It was breathtaking.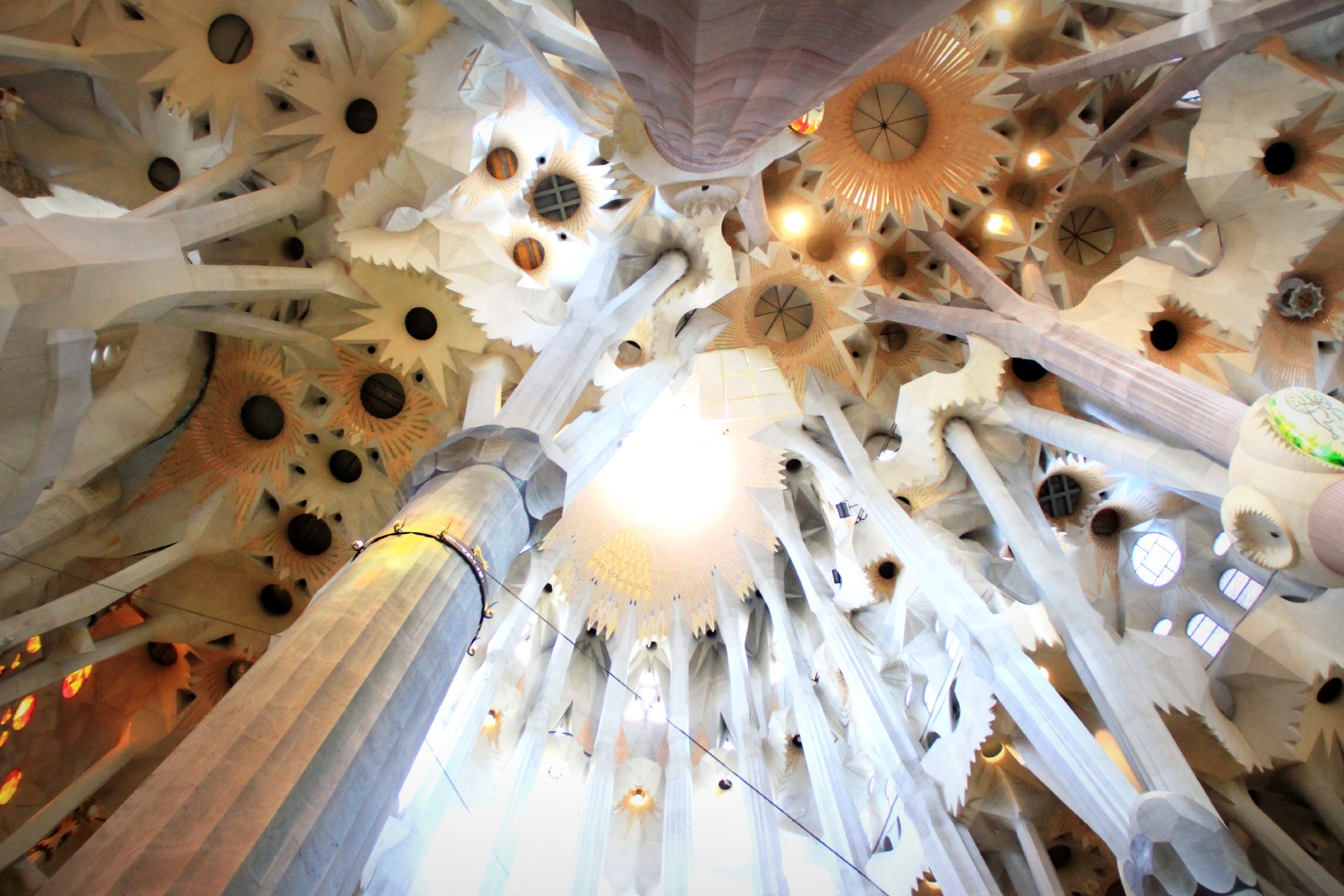 I have a surprising soft spot for grand old European churches, but Sagrada Família — whose full name is Basílica i Temple Expiatori de la Sagrada Família and means Basilica and Expiatory Church of the Holy Family, le duh — wins for the most beautiful I've seen yet. It was light and welcoming and airy–with only certain parts of the church boasting stained glass in nontraditional, bright colors. The rest are left completely clear to help maximize the natural light.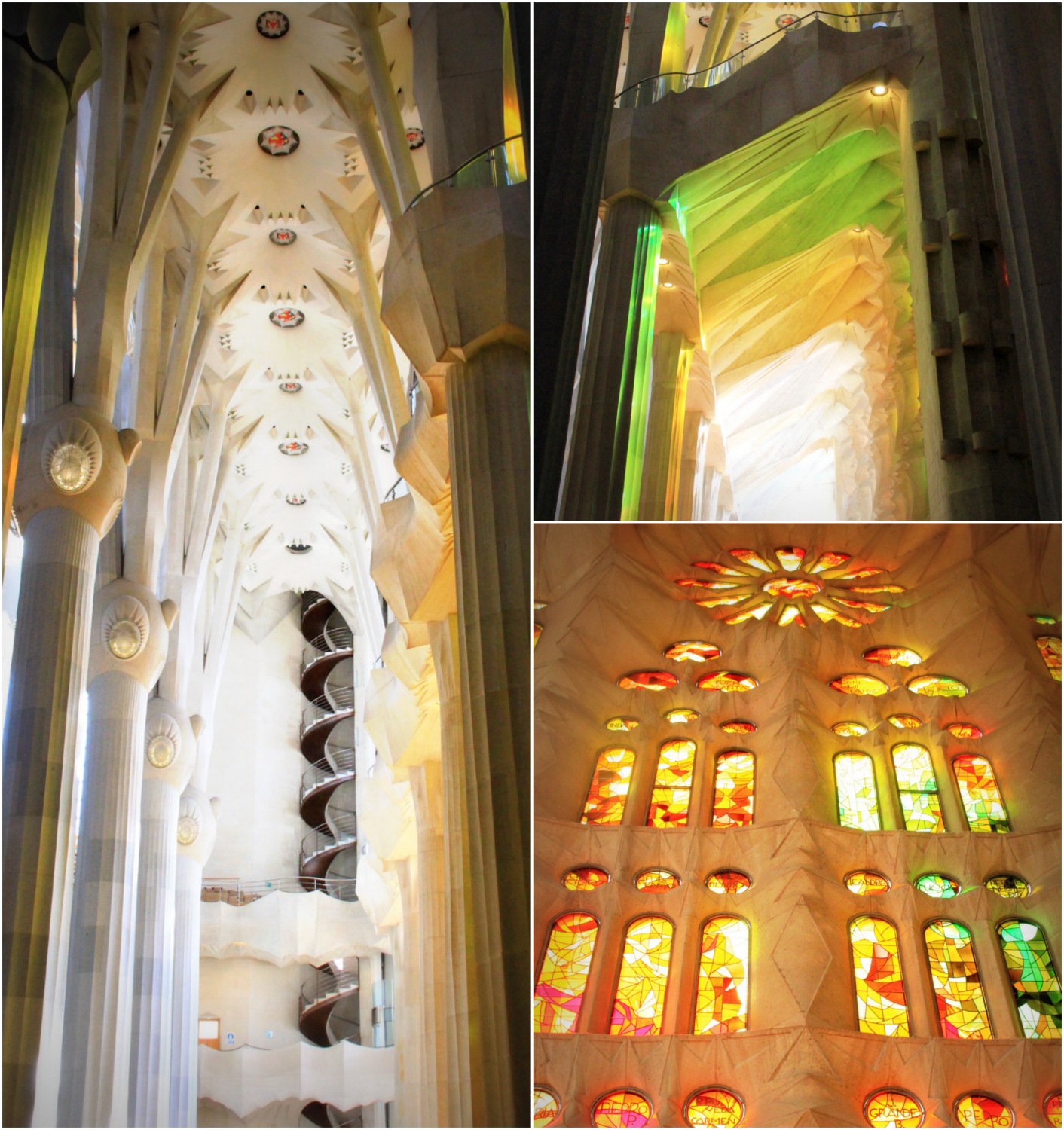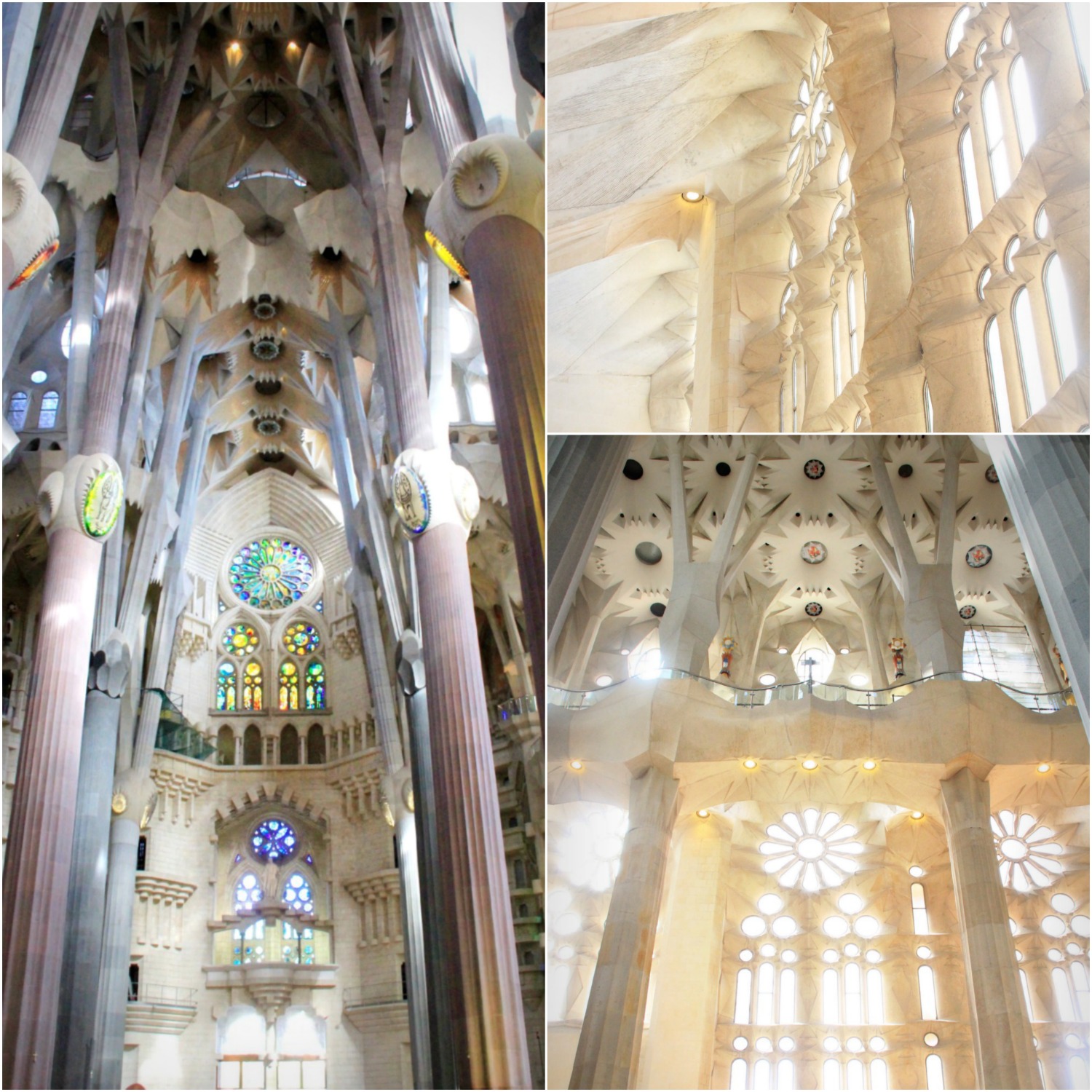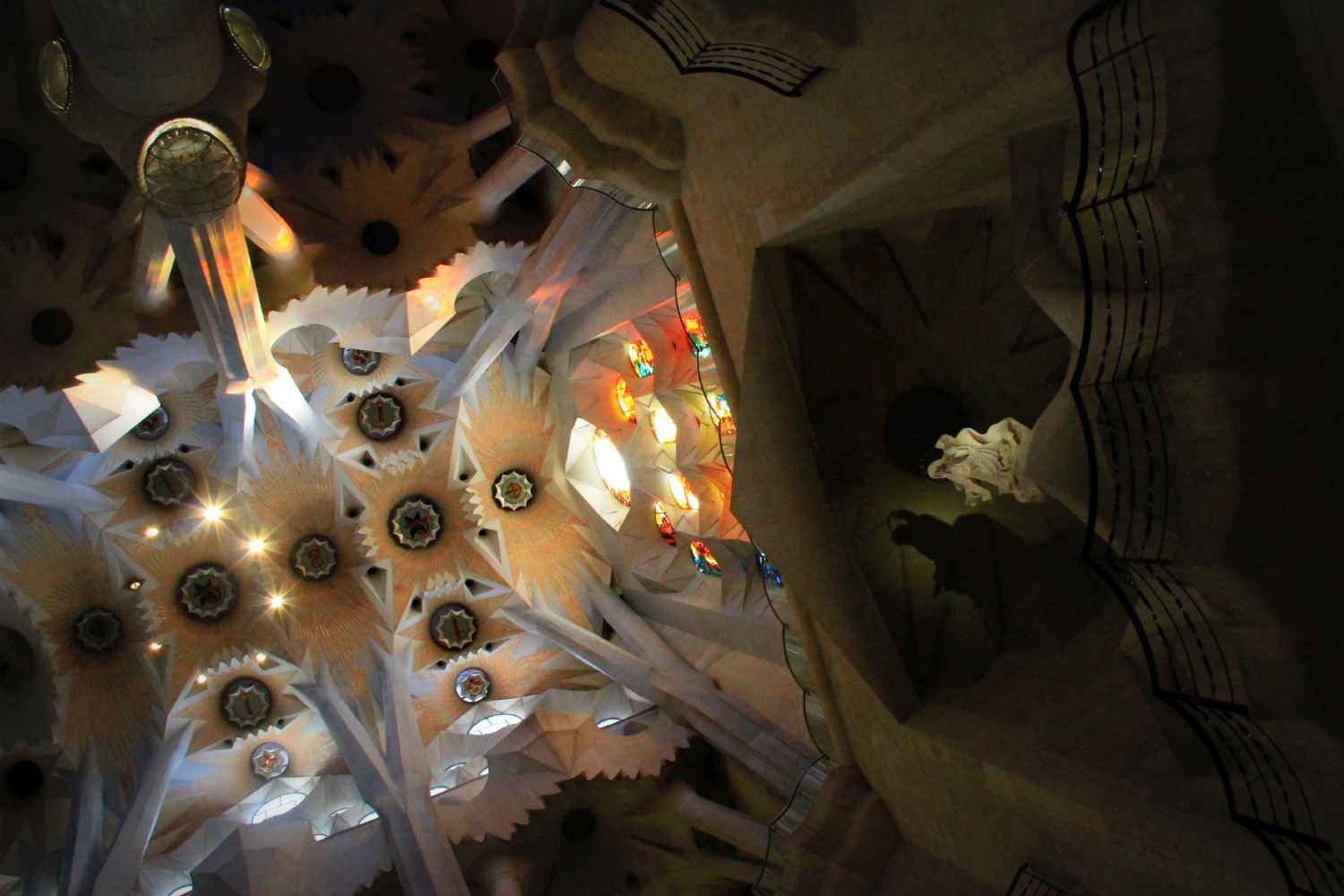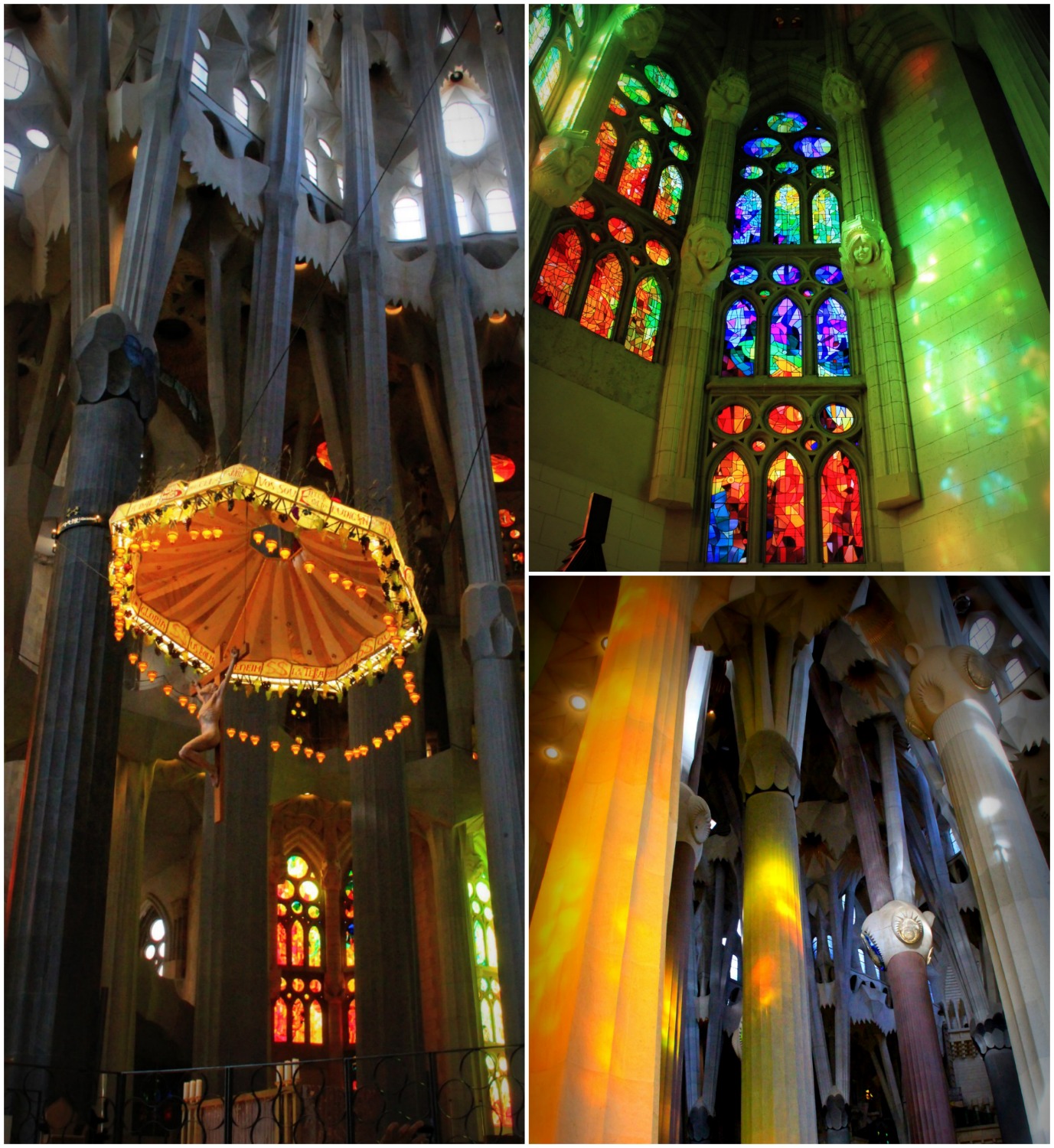 And even though it's still one big work in progress, the outside wasn't so shabby, either.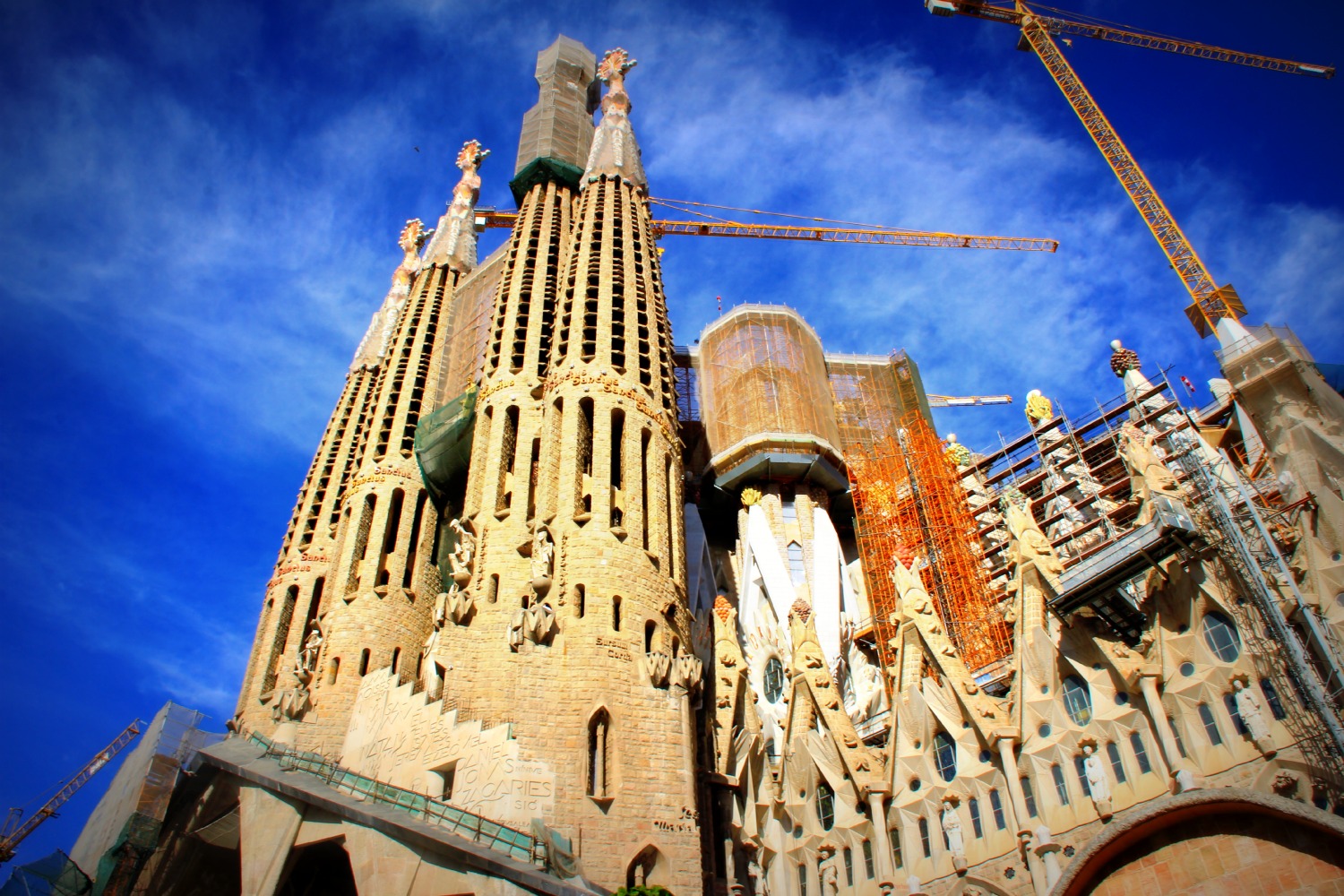 I could not stop looking at every detail, and finally understood the Gaudí love. So much so that when I was in Notre Dame a few weeks later, I looked up at the ornate windows and  suddenly, it felt overly dark and clunky. I mean, hypothetically, if I were the Big Guy, I'd def head to Spain and hang out at Sagrada instead.
Sagrada Família is scheduled for completion in 2026, and based on the renderings, she's only going to get better.
xo!
the romantic
Save
Save