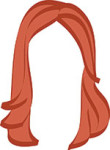 It's true: the hubs & I didn't last long in Australia without heading to the vineyards.
On our second day in Sydney, Rae from Boutique Tours Australia picked us up bright and early. Along with a motley crew of fellow tasters, we made our way north to Australia's Hunter Valley for a day of vineyard==hopping.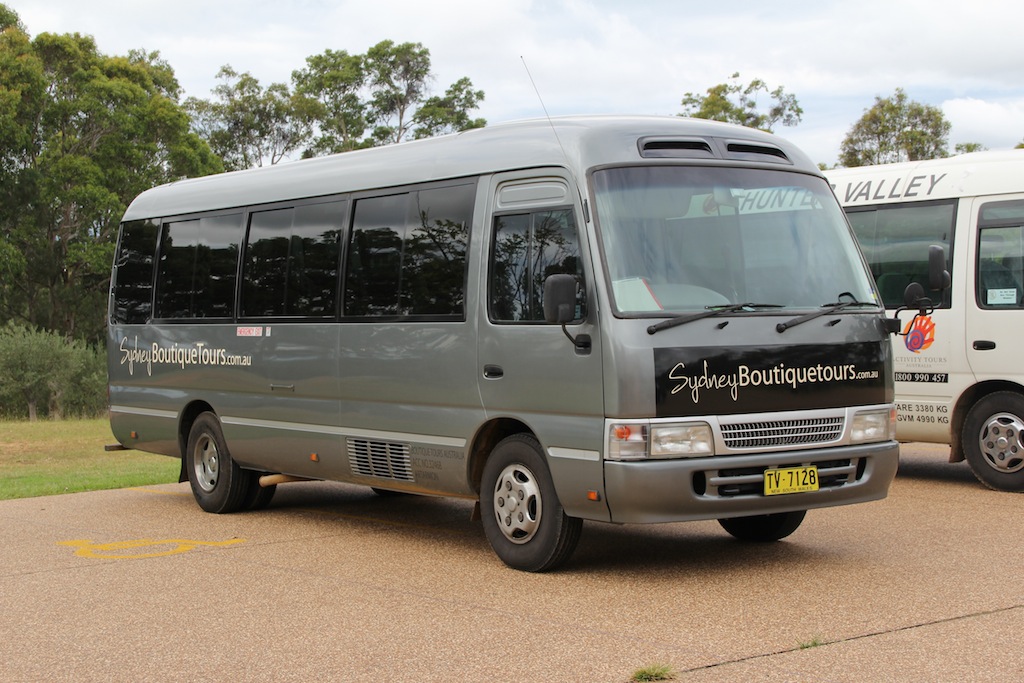 Hunter prides itself as Australia's oldest and most renowned wine region. After prepping ourselves on the region's offerings with their free iPad app, we were excited to focus our day on the smaller, independently owned wineries in the area.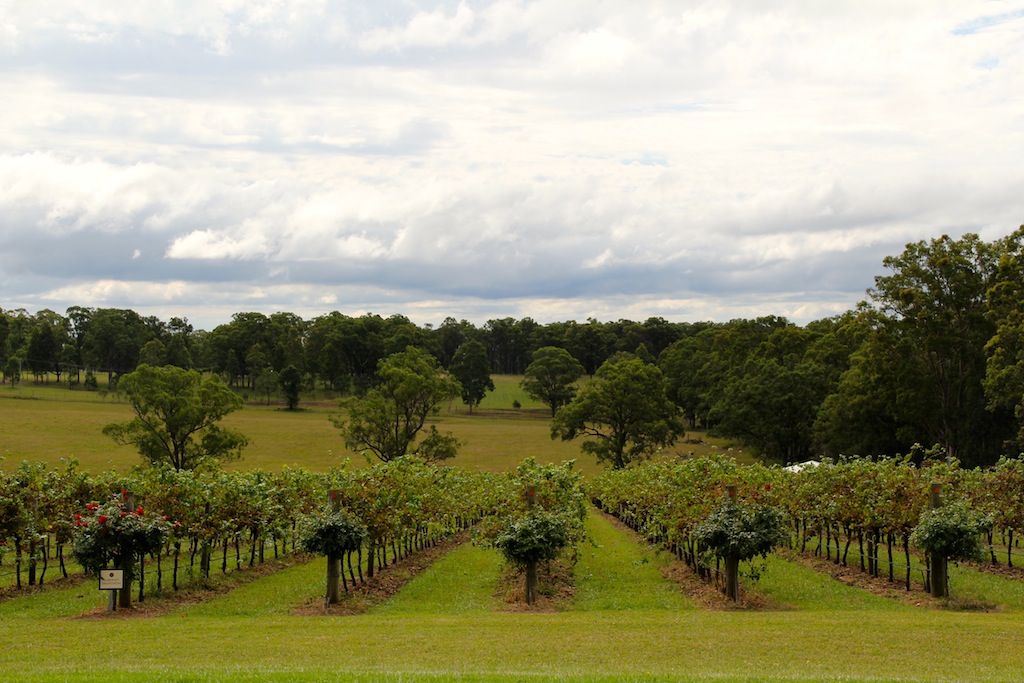 We kicked off our tour at Iron Gate Estate, whose Italian-inspired cellar door made for the most beautiful place we visited. Unfortunately, the wines ended up being our least favorites, but others in our group really loved the style here. The winemaker led our tasting, which I always appreciate, and took us on a quick tour post-tasting to see the winemaking process in action.
However, he did seem to tire of us quickly when he realized that no one in our international team of wine lovers would be shipping a case back home.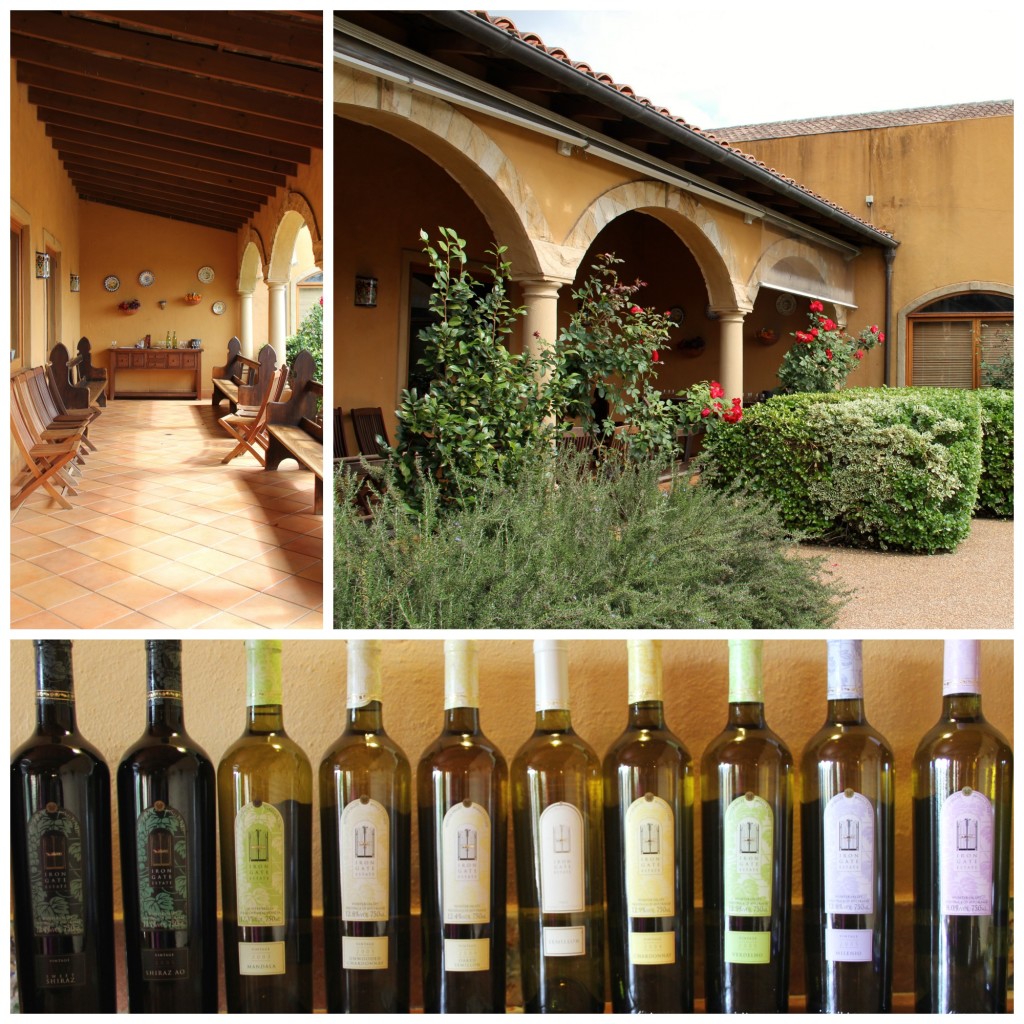 Stop two took us to Savannah Estate. This is a family-run vineyard, named for the youngest granddaughter of their winemaking tribe. Savannah wins for my definite favorite of the day.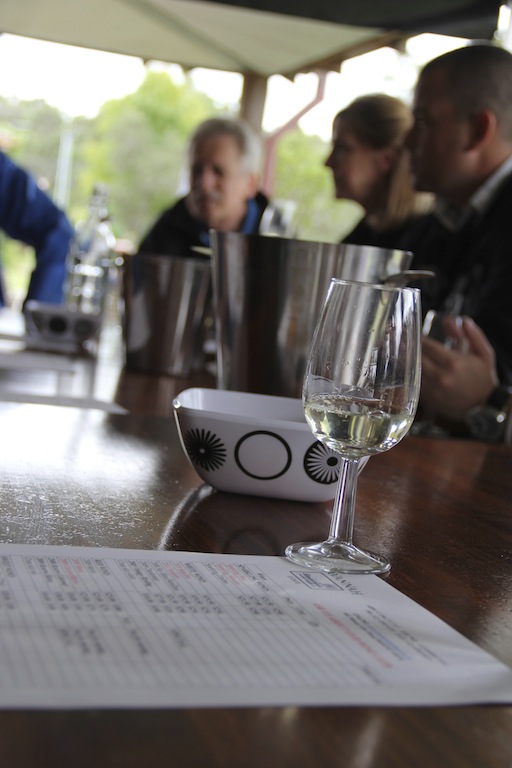 Surprisingly enough, the hubs and I both liked the sparkling at Savannah. As we were sipping our bubbly, our host told us that with each new child born into the family, a new wine is produced. Sparkling for a girl, port for a boy. Clearly, I'm in the wrong family.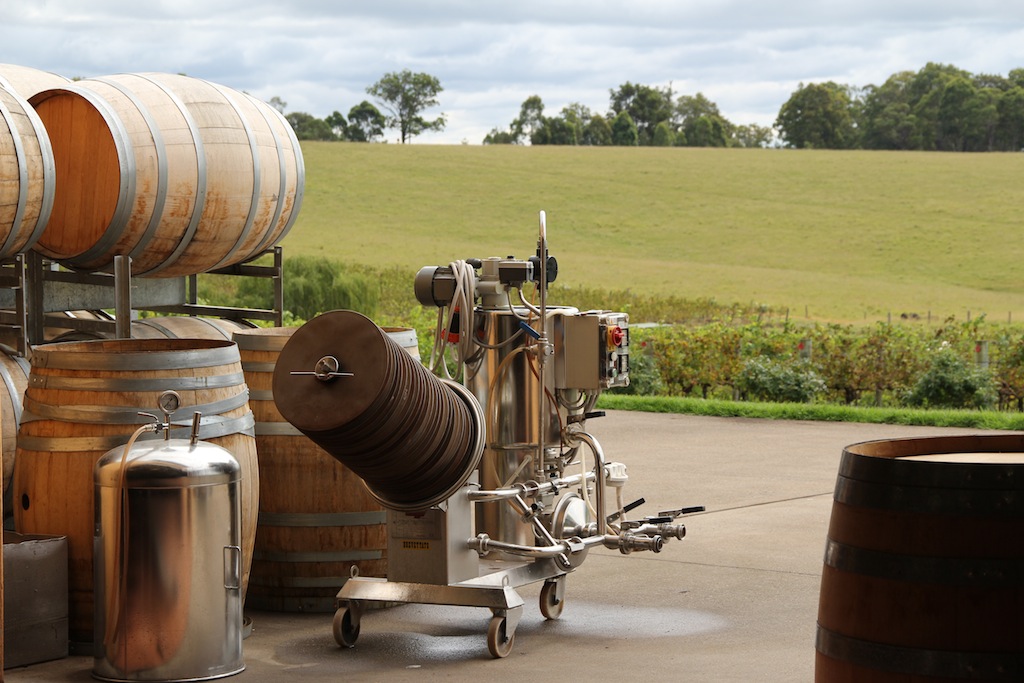 Our next stop, post-Savannah, was lunch. Our group split up into two groups, with half the team opting for the "café lunch," while the rest of us went to a local restaurant for a "gourmet lunch."
Together, the hubs and I had lunch at The Cellar Restaurant with about five other people from the group. Our group included my personal favorites: a pair of retired best friends in their 70's named Ellen & Di.
Ellen and Di have been traveling together for years, and as Di put it, "no one else can put up with me!" Meanwhile, Ellen told us stories of motorbiking through California with her ex boyfriend and her excitement to get back to her current "lover"—a word she picked up from watching old episodes of Sex & the City. Basically, I found the septuagenarian version of myself and the wino. For the rest of our time in Australia, whenever we had wine (so, like, everyday), I'd turn to the hubs and say "MAN, I miss Ellen and Di!"
To be honest, we were so busy chatting that lunch itself didn't stick. I also was confused because for being a wine-focused restaurant, they didn't really offer any sort of pairing suggestions for lunch. It was a nice time getting to know our fellow travelers, but I'd probably recommend going with the café option and walking around the town during lunch instead.
Post-lunch, however, was when the real magic happened. At the beginning of the tour, someone said that, by request of his daughter, he HAD to see a kangaroo before returning home. Rae made it her mission and completely pulled through: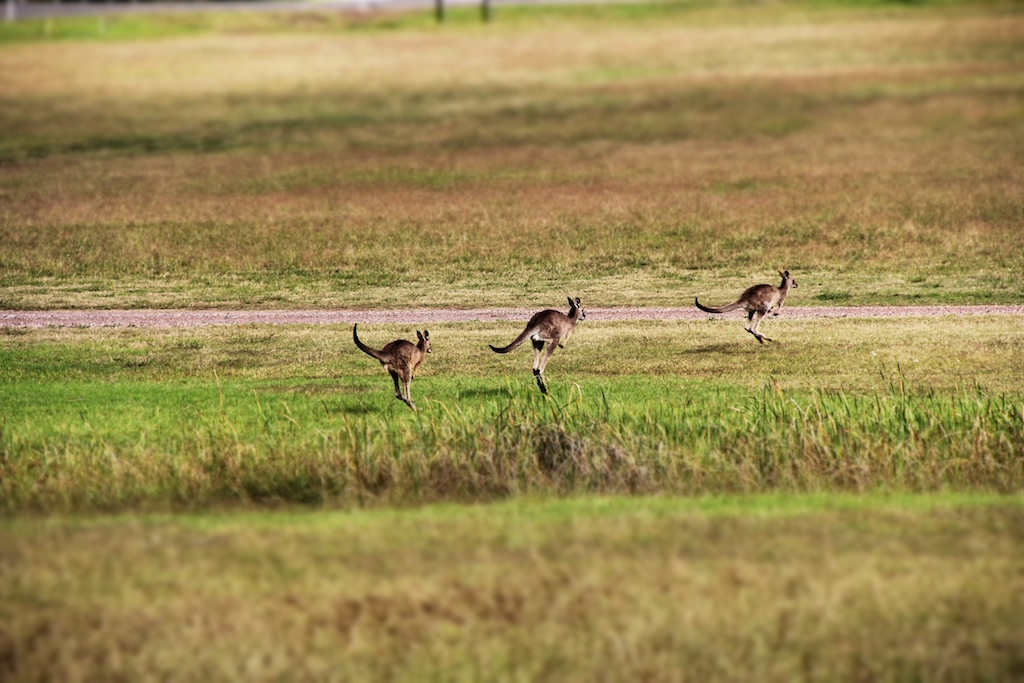 No lie–these were the only (…live) kangas we saw during our entire month in Australia!
Once the excitement had passed, we made our way to our final vineyard of the day: Capercaillie. The tasting host was, once again, a little too salesy for my liking. Again, once she realized no one was in the market to buy, she seemed less invested in us. I understand that this is a key part of visiting vineyards, but we all were part of a paying tour. I'd assume the vineyards were seeing a bit of that profit themselves.

Despite this little bit of blah, heading to Hunter is a definite recommendation. It's perfect for escaping Sydney to try out some true blue Australian wines.
xo!
the romantic
– Thanks to the Hunter Valley and Boutique Tours Australia for hosting us for the day! All opinions are my own, as per usual. 
Save
Save