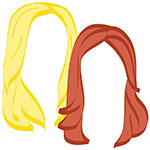 We're both self-proclaimed city girls. New York, DC, Paris, Dublin, London…these cities will always have our hearts, but that doesn't mean we forget our small-town roots. While most people understandably flock to bigger cities when traveling, there's an undeniable allure to visiting tiny towns and villages. Our favorite perks to checking out the 'burbs? They're not as readily accessible, which means less crowds, and the prices tend to drop considerably. Plus: it's all just so quaint and romantical, no?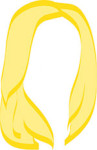 The English Countryside
In my downtime, I often envision myself in a Bridget Jones type scenario where I'm whisked off to the English countryside to visit with my delightfully quirky British parents and maybe Hugh Grant accompanies me or even Jude Law and there's lots of tea involved and sprawling green pastures and a tall dark horseman riding towards me on the Moors. That's exactly what small-town England is like, right? I'm determined to find out.
Getting there: Based on our experiences in Ireland, buses are never a bad option. However, if you're either used to driving on the left side of the road or not easily intimated, rent a car.
Great Langdale – English Lake District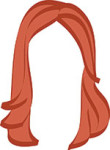 The Canary Islands
Current obsession? Renting a little villa in the hills of La Palma, preferably with a pool and a view of the ocean, and holing up for a bit with some tapas and a few bottles of Spanish wine. I think this also requires a chef nearby as I don't really know anything about making tapas, but it all sounds incredibly relaxing.
Getting there: You can find flights to Tenerife from pretty much anywhere in Western Europe for seriously cheap, and if you're looking to island hop, ferries seem to be the best option.
Canary Islands: La Palma's varied landscapes
include coastal lagoons like Fuencaliente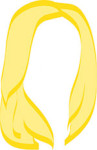 Small-town Italy
I've been to some great Italian cities–Milan, Venice, Florence, Rome…but the next time I'm in the land of pasta and wine, I want to tour small-town Italy. Like, Under the Tuscan Sun style. And I fully intend on carbo-loading and drinking more wine than is appropriate. Who's with me?!
Getting there: The romantic and hubs rented a car to explore Tuscany, but we've also had great experiences with Trenitalia.
Italian Countryside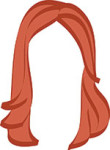 Bonjour, bonjour, bonjour!
Ever since we first saw this post, we've had serious dreams of what life in Colmar might be like. We assume there's lots of pain au chocolat, red wine, and every morning just the same (since the morning that we came). Seriously, does no one else want Belle's life pre-castle? Just me?
Getting there: The TGV is the easiest way to explore the French countryside, and we've had nothing but positive experiences.
Meet the City – Colmar (France)
So, anyone else occasionally find the countryside more appealing when traveling?
xo!
the romantic & the wino