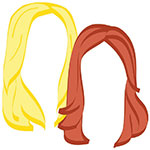 It's hard to believe, but we're already two cities down on #LTeastcoast, our grand tour of the east coast. Today, we say goodbye to the Big Apple and head north to Beantown. How have we been spending our time so far? Eating and drinking, of course!
Last night, the wino spent happy hour at Gallow Green in Chelsea and dinner at Toro, while the romantic took a stroll through Central Park and met friends uptown for dinner at Busters NYC. While we've spent the majority of our time visiting our old haunts and shoving our faces with American-ish food that the romantic and the hubs have missed so dearly during their time in France, this weekend we head to a city that none of us have ever had a chance to explore.

Check out all of our #LTeastcoast photos here (and don't forget @_theromantic & @_thewino too!)
We'll be sure to provide a full round-up of where we've been staying, what we've been doing, and most importantly, what we've been eating along the way, and we can't wait to share the rest of our epic American reunion with you verrry soon. In the meantime, stay tuned on Instagram, Facebook, and Twitter to see what we get up to in Boston this weekend (besides drinking a lot of Sam Adams and perfecting our Good Will Hunting accents).
xo!
the romantic & the wino
Save