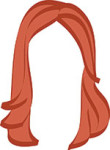 Am I pumped to leave for Paris in just two days? Le duh. This doesn't mean, however, that I'm not already plotting our next move. As soon as our flight touches down on Monday, you can bet that I'll be counting down the seconds to what's next.
Though our next big trip won't be happening until late summer (and details on that to come), we have a few scheduled weekend getaways to hold us over.
Here's what we've got on the books:
New Hampshire
After the hubs pummeled me to the ground and clubbed my knee with his ski pole tripped me getting off the ski lift, I believe I declared that I would never ski again. It was all very traumatic, but what would 2012 be without Mount Sunapee and Three Tomatoes and lots of red wine? Though this has yet to be officially scheduled, I'm crossing my fingers that February will wrap up with lots of layers and one too many hot toddies. (Never you mind that I've never actually had a hot toddy).
Orlando
Why YES, I will be spending my birthday weekend at a 55+ community. Why? Free accommodations, quality time with the hubs's grandparents, and HARRY POTTER. I'm unabashedly excited for this, as I haven't been to Orlando since my 8th birthday when I was scarred for life by the horror that is the Haunted Mansion. I'm kind of a wimp, what can I say?
The Harry Potter Theme Park
Rockville, MD
The wino and I ended 2011 as roomies, co-workers, and friends that finished each other's sentences and just generally made everyone else feel a little creeped out and uncomfortable. When someone referred to us as sister wives,  that's when we knew it was getting unhealthy. But now! It's been over a month since I've seen her shining face, so a trip to her new abode–plus wine and cheese and chain crying to sappy TV–is necessary.
Playa Mujeres
Guess what! Any guilt I felt over caving to the all-inclusive has been washed away, travelers. Washed away by windy morning commutes and jamming myself into a subway car full of puffy jackets and seeing one too many girls wearing dress pants with Uggs. Give me sun and sand and little umbrellas in my drinks. Cure my SAD, Mexico! No but seriously… cure my SAD. Someone. Do it.

Excellence Playa Mujeres
You know what? I feel better already about the dread and doom I'm sure to face Tuesday morning when I wake up NOT in Paris.
xo!
the romantic