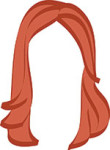 When it comes to picking our next travel destination, we usually have very limited criteria. Sometimes it's seasonal, sometimes it's for a specific event… but usually, we're just in it for the food. More often than not, if I'm passionate about a specific country or destination, you can guess the food scene has something to do with it.
But if we're really lucky, we end up planning a trip somewhere because the stars align — which is the case for our next little getaway. Jeff & I (and #lazybaby, too!) were invited to a wedding on Spain's Costa Brava in just a few weeks, and now… all I can dream about is the warm Mediterranean sun and tapas, tapas, tapas. (And celebrating love, obviously).
But mainly: tapas.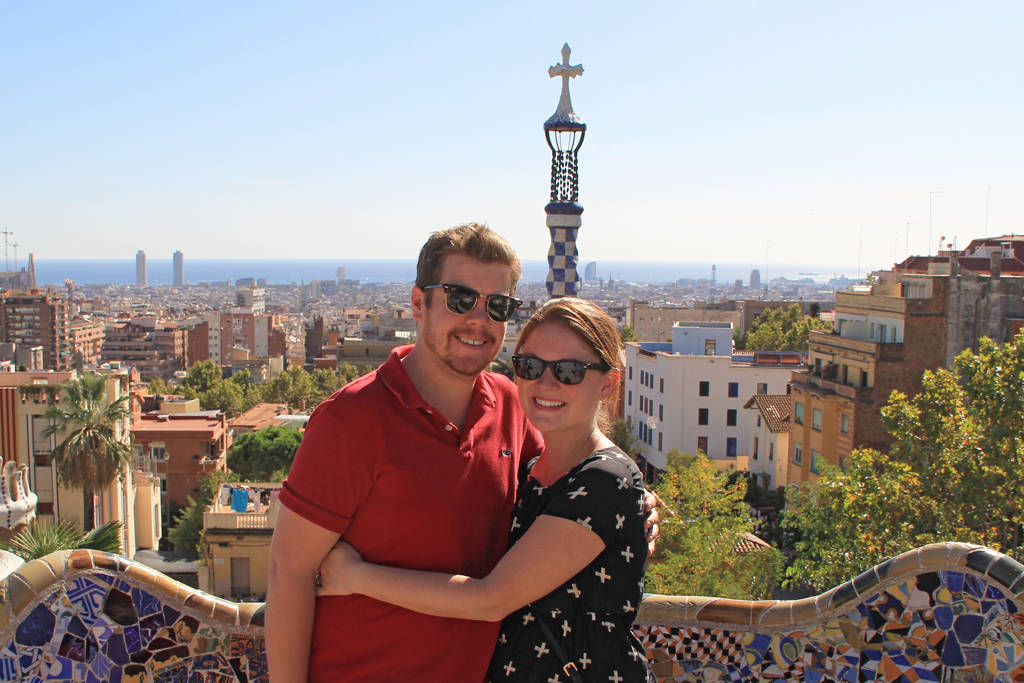 The first time we went to Spain, I wasn't too sure of what to expect, but somehow, I've managed to return once a year ever since. Our first trip was to Barcelona, then to Mallorca, and most recently, to the Costa Blanca. So, it's fitting that we now have our return for 2016 in the books!
As you may recall, when the wino & I reunited on the Costa Blanca last summer, we spent many a night lounging at our villa, eating our own little tapas spread.
I'm not joking when I tell you that almost a year later, I still have random cravings for everything you see pictured here.
This is why, when an e-mail landed in our inbox pointing us to the YouTube videos of Irish food writer & TV host Donal Skehan's latest Spanish-inspired creations, it felt like kismet. Or, at the very least, the perfect way to prepare my tastebuds for all the deliciousness that's to come in just a few short weeks.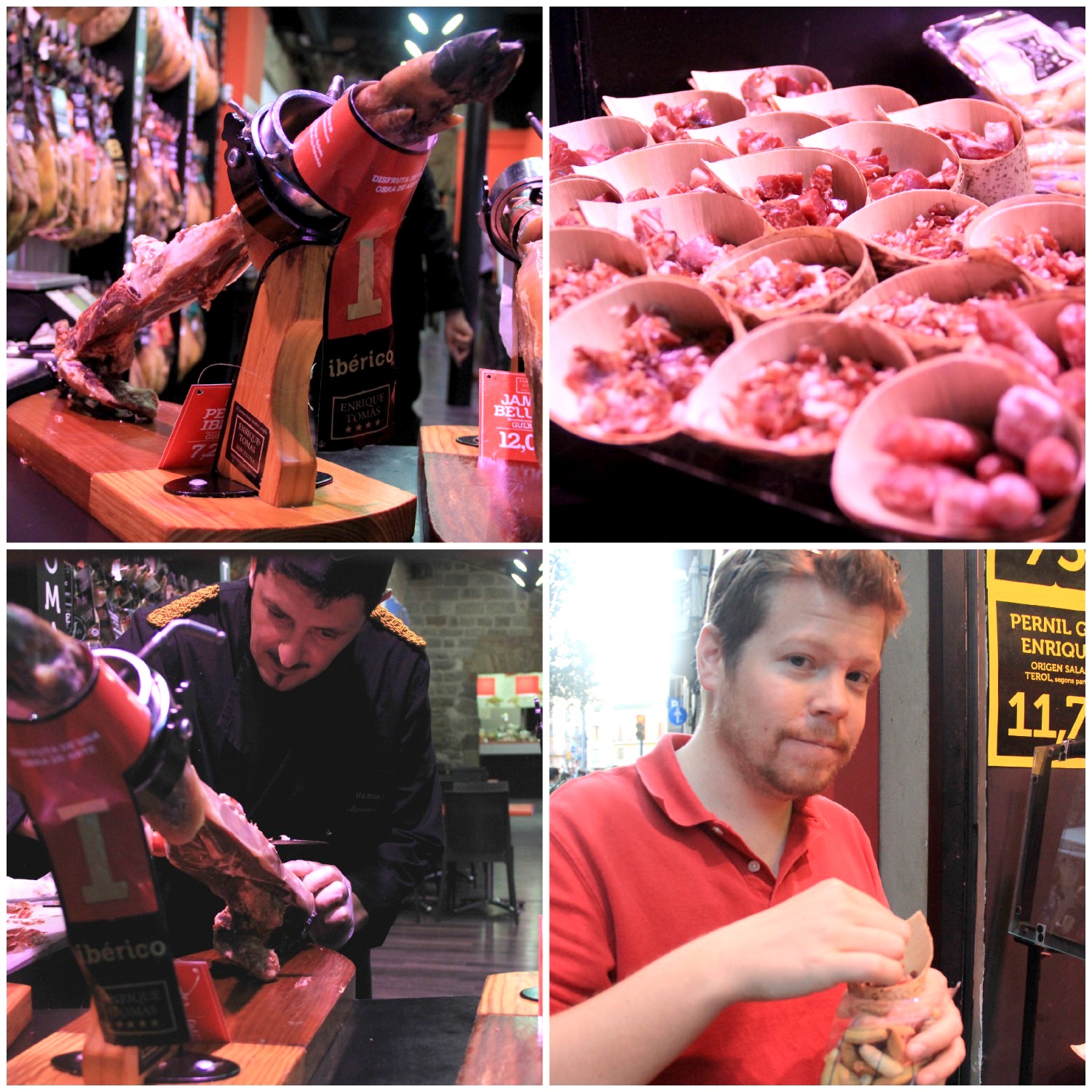 The recipes, which are inspired by Barcelona's top five tapas bars as seen on the Insider City Guide for Barcelona, are pretty much guaranteed to make you drool, and are obviously on my list of things to try and make STAT. Or, you know, at least until I can have the real thing. Though you can find the recipes in video form at the links, the one I'm planning to attack is below…
You can probably figure out why. It's the easiest, and perfect for the laziest among us. (Hi!) Also, the majority of my meals are in grab-and-go snack form at the moment, so these are particularly perfect.
Roast Rosemary Almonds with Manchego & Pata Negro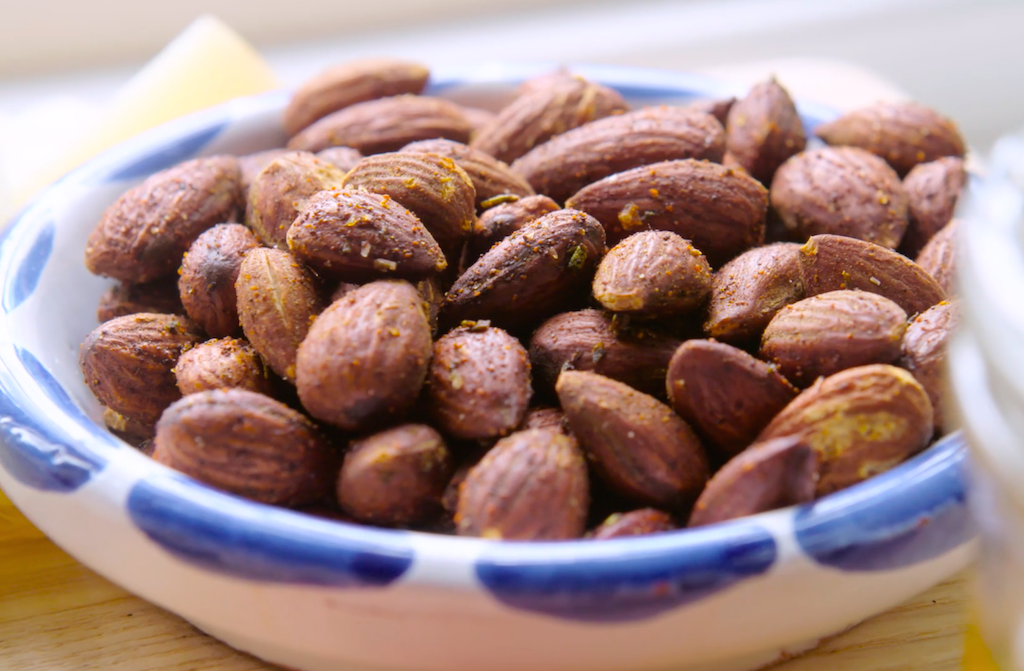 Ingredients for 4 servings:
• 250g almonds
• 1-2 tbsp olive oil
• 2 sprigs rosemary, finely chopped
• 1 tsp smoked paprika
• Sea salt
• Wedges of Manchego and slices Pata Negro to serve
Instructions
Preheat the oven to 200 ̊c. Place the almonds in a large roasting tin and drizzle with oil. Sprinkle with rosemary, smoked paprika and sea salt and toss to coat. Place in the oven to roast for 10-15 minutes until crisp. Allow to cool slightly before transferring to serving glasses on boards with the cheese and ham slices.
Add a glass (or two!) of cava… or rioja… or tempernillo, et voilá! Perfection.
Though I'm not sure I'll have much to blog about after our next trip to Spain — wedding festivities will mean we'll be light on local recs — you can obviously expect lots of pretty pictures on Instagram and live updates via Snapchat. Find us on both at @lazytravelers!
xo,
the romantic
– This post is sponsored, but all opinions are, as always, my own. Because tapas are delicious.
Save