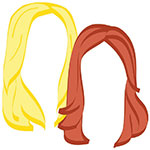 In case you missed it, in less than three short weeks, we're heading to Val d'Isère in the French Alps for our annual #LTfriendsgiving. We're bursting at the seams to pack up our best alpine accessories, and head off on a new adventure. We're beyond ready for a weekend of fresh snow, fireside drinks, and most importantly, lots o' leftovers.
We could happily stay in our pajamas for the whole weekend, but there are things to do! We have at least one night of après-ski scheduled, so we'll have to ditch the sweats at some point. How to pack for a weekend of carboloading and lounging, while also keeping up an air of stylish après-ski-goers?  With some inspiration from Mark & Graham, our new obsession, these lazy girls have got you covered.
BY THE WAY! You should probably read through to the end because spoiler alert: we're giving one of these babies away! Or, if you just can't wait, pop over to our Instagram RIGHT NOW for details on how to win. Yep, @lazytravelers, mais oui. ***NOTE FROM THE EDITORS // THIS GIVEAWAY IS NOW CLOSED. MERCI BEAUCOUP TO ALL WHO ENTERED!***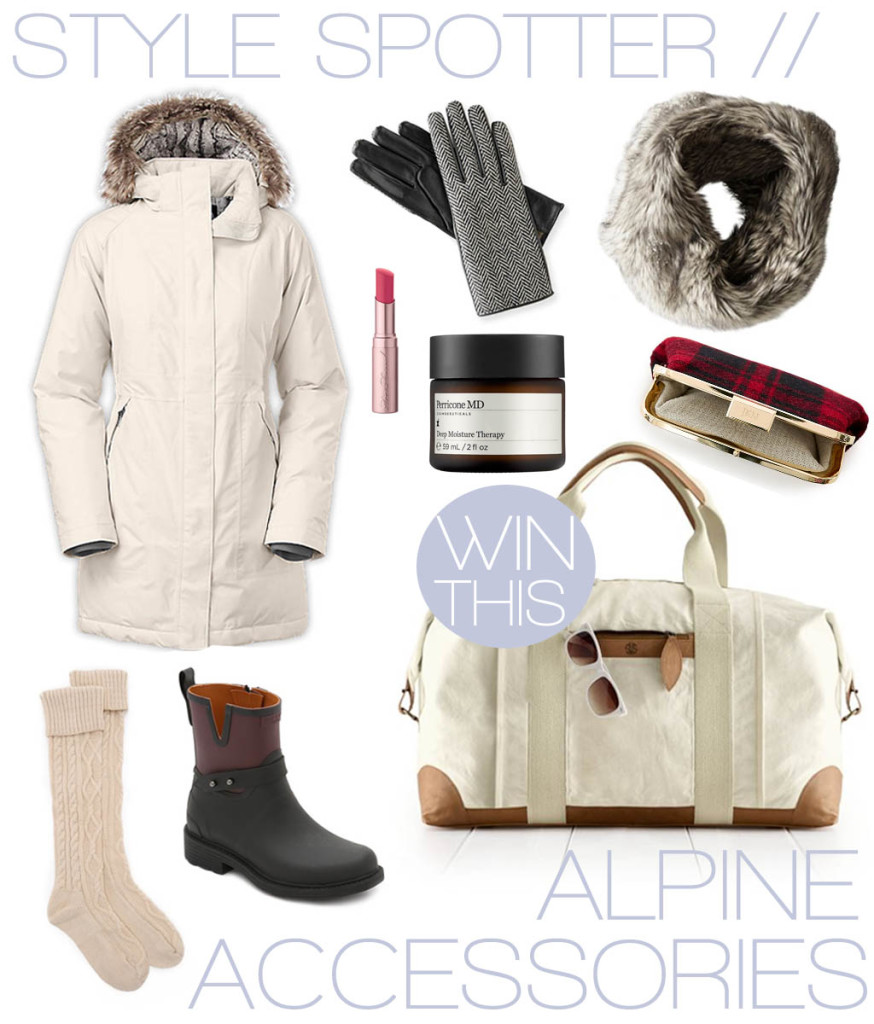 But, if you ARE the patient type (what's that like?!), read on:
The North Face Arctic Parka // Zappos, $299 // Most imperative? A warm and waterproof jacket like this one from North Face. It's strong enough to last on the slopes, and stylish enough for an evening out on the town.
Women's Italian Herringbone Gloves // Mark & Graham, $120 // These babies are classic and feminine, but most importantly? They work with a touchscreen! So no need to catch a cold while you 'gram away your mulled wine or chocolat chaud. Or both, we don't judge.
Faux Fur Cowl // Mark & Graham, $44.99 (Sale!) // You obviously need the basics for a snowy weekend in the alps. But that doesn't mean your winter accessories need to actually be basic. We're into this faux fur scarf because it's dressy enough for even the poshest of après-ski locales. And yet, it doesn't sacrifice the cozy comfort you crave from a relaxing alpine weekend.
La Crème Lip Balm // Ulta, $22 // Our love of tinted lip balm is well-documented around here, and there's no better place for it than on the slopes. This shade of "Just Kissed" will go perfectly with the natural color our cheeks get when we're in the cool mountain air, which we like to call "Just Wind-Slapped."
Perricone MD Deep Moisture Therapy // Ulta Beauty, $85 // Oh, did you think we were being dramatic before? No, seriously, our skin goes crazy at high altitudes. Our beauty regiment will be pretty simple for our cozy chalet weekend, but some things are key.
Framed Hand Purse // Mark and Graham, $49 // We're constantly on the look out for the best way to pack our jewelry & smaller accessories, and this linen-lined hand purse fits the bill. We can't decide if we love the red tartan pattern or the monogrammed clasp more.
Rag & Bone Moto Rain Boots // ShopBop, $225 // Any snow-covered destination requires the right footwear, natch, and we're fans of these moto rain boots from Rag & Bone. Also of note: this fur-lined option, with the snuggly liner already included. The slip on style is perfect for a quick run out in the snow to grab more firewood. Or, more likely, trekking back and forth from the chalet to the closest bar.
Free People Cozy Cable Socks // ShopBop, $28 // If you opt for the unlined boots, then that's just an excuse to buy adorable, cozy socks. We like to buy longer than we need — this OTK option paired with boots that fall mid-calf means you can roll them down & scrunch 'em up for extra warmth.
Canvas & Leather Weekender Bag // Mark & Graham, $199 //  What will be packing all of these alpine style staples in, you ask? These days, we've become reliant on rolling suitcases for most of our travels, but with snowy streets and slippery, icy steps in our near future, we're opting for carry-all weekender bags, like this one from Mark & Graham. It's surprisingly roomy, which is a requirement for wintertime packing, but still the right size to skip the baggage check at the airport. This is an important feature for a weekend getaway, because the you can bet we'll be rushing off to our chalet TOUT DE SUITE, the moment we touch down.
xo!
the romantic & the wino
– Thank you to Mark & Graham for partnering with us on this post & offering one lucky duck the canvas & leather weekender bag. May the odds be ever in your favor, and as always, all opinions are our own.