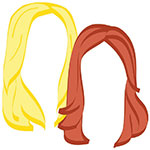 For those of you based in the upper part of the Northern Hemisphere, winter. is. here. Let's all just take a minute to join the wino in the requisite moaning and complaining about the cruel and unbearable arctic freeze that came out of nowhere last week. Since when is 8 FEET OF SNOW an acceptable amount of precipitation? Meanwhile, the romantic is learning firsthand just why people complain about the weather in London… it was a cold, rainy mess this weekend.
We haven't even entered the proper winter season, and already we're pining for flip-flop weather and reminiscing about the wino's spring fling in St. Thomas. If we could, we'd demand multiple Caribbean holidays a year,  but since life is totally unfair, we're left to imagine what it would be like to ditch our winter coats for a sundress.
Today, we have Barbados on the brain. As the birthplace of Queen Rihanna and the epitome of Caribbean cool, Barbados is sounding like the perfect re-entry into the tropics. What would we pack for a weekend in Barbados, and more importantly, what would Ri Ri pack?
the wino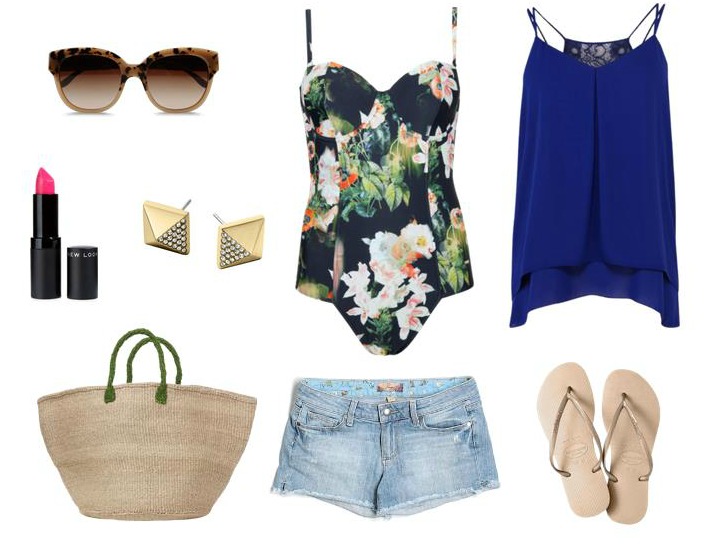 Shop the wino's look here.
My laziness is fully apparent on beach vacations. Give me a pair of cut-off shorts and a few brightly colored and lightweight tank tops, and this girl is golden. This may be a dream outfit, but let's be realistic: I'll be 30 next year and wearing a one piece swimsuit is a courtesy I'll happily offer to all the other beach-goers in the Caribbean. Ya welcome.
As for accessories, I'm sticking with the theme of simplicity. You can't go wrong with designer sunglasses, stylish gold studs, and a pair of basic Havaiana flip flops in a neutral color.
Though my sun-and-sand beauty routine calls for loads of sunscreen in a super high SPF, I'd round out the look with a bright pink lip as an homage to Ri Ri.
the romantic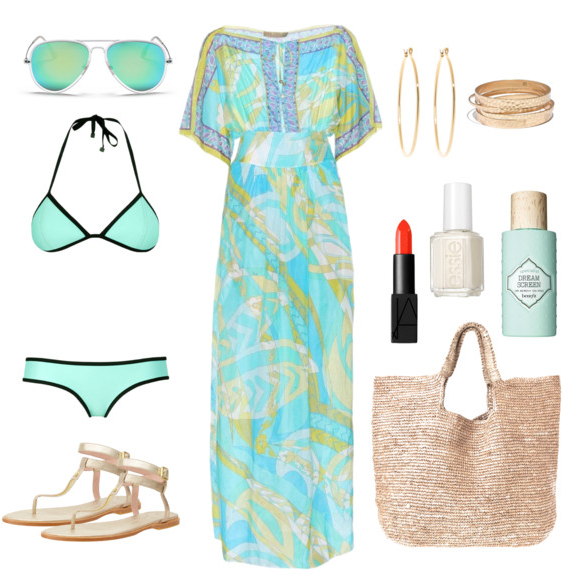 Shop the romantic's look here.
I don't know where else I'd ever wear hoop earrings, but in the name of RiRi, they just seem right in Barbados. Dressing like the scenery also just feels right, and I'm picturing expansive views of white sandy beaches and turquoise water.
Once the temperatures rise, I pretty much live in sundresses — the longer & looser the better, and this Pucci number seems to fit the bill. I mean, really, what's better than wearing something that looks socially acceptable, but feels exactly like pajamas? Let's not talk about the overly ambitious bikini, though, because guys. In this fantasy trip of mine, I have already completely worked off the Christmas cookies & red wine I'm sure to inhale this season! Add some gold accessories, a giant beach bag, and a pop of coral on the lips, and I'm good to go.
So tell us, little travelers, what Caribbean islands are you dreaming about these days? Curaçao? St. Kitts? Antigua or Granada? Share your sun drenched holiday fantasies, please. We all need a mental escape right now.
xo!
the romantic & the wino
– Homepage image via the Visit Barbados Tourism Board.