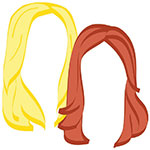 As you may recall, it's the time of year where we're in full travel-planning mode, mapping out the rest of our year. It would seem we have our August plans sorted, though not Palm Springs, as we were recently considering! Oooh ahh mystery, stay tuned. Now, however, we have a new conundrum on the table: where oh where should we gather for our annual Friendsgiving feast?
We recently realized that this year, we might be able to take a full week off for our favorite holiday! Should things fall together the way we're hoping, we're also thinking this is the year to go ALL. OUT. We're talking long-haul flights for everyone and, seeing as we've done city & country & ski friendsgivings in recent years, this just might be the year to include some warm weather and a pool.
Naturally, we've started considering the farthest flung places we've always wanted to travel together. So let's just put a luxury tour of Australia on the table, shall we? And, because we have our priorities in line, our first inclination is to wonder: what does one wear whilst sailing the Whitsundays and sipping cocktails on the Sydney Harbour?
Save

dress // tory burch | shoes // loeffler randall | clutch // lilly pulitzer | necklace // lilly pulitzer | sunglasses // victoria beckham | floppy hat // macy's | lipstick // elizabeth arden in electric pink | nail polish // dior in milly
Listen, we don't want to say we do everything for Instagram. But we can tell you this much: if we're flying to the other side of the world for turkey, we're gonna get the shot. We want pom poms, we want big sunglasses, and we want the one of us floating in a pool. Ideally, that last one would be on inflatable swans, with adorable catch phrases scrawled across our perfectly positioned straw hats.
We know none of the photos will turn out that way (we love our other halves, but Instagram Husbands they are not), but we might as well pack as if they will, right??

If we're going to be lounging by the water in Sydney Harbor, we couldn't think of a more perfect dress. Plus, blue looks great on both blondes and redheads, don't you think? As usual, we'd round out our outfits with some colorful accessories, a fashionable sunny, and a bright lip color. Speaking of lips, we're loving these travel size lip tints from stowaway– perfect for traveling across the globe, oui?
Also, can we all just appreciate that these shoes are from Old Navy and $34.94?! We'll each take a pair in every color, please!
xo!
the romantic & the wino
– This post is in partnership with Distant Journeys, but, as always, all opinions are our own. The featured image for this post is also via Distant Journeys. 
Save
Save
Save