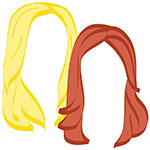 Whilst in Vienna, we began to fancy ourselves as royalty. Empresses, to be exact. And we have one girl to thank: Empress Sisi.
You see, after our quick city tour with Marieta on our strudel-making day, we vowed we would return to the Imperial Apartments of the Imperial Palace during our time in Vienna. The Palace was absolutely gorgeous from the outside, and the signage for the Sisi Museum had us intrigued. As soon as we entered the exhibit, our suspicions were confirmed: we are descendants of Empress Elisabeth of Austria.
(Ok, so full disclosure: the wino spent most of seventh grade trying to convince both herself and the romantic she was a Romanav, so, you know. This sort of thing isn't out of the norm for us.)
However, as enticing as Anastasia might be, Sisi is officially our homegirl.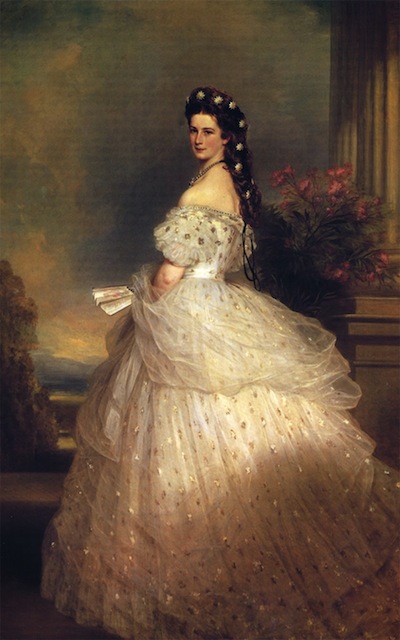 [source]
Let us review the facts:
She was one of seven children, whose parents let them play, romp, and horse-ride in an easy-going fashion. Point for the wino.
Her husband-to-be fell in love with her when she was just 15 years old: cha, yeah, the exact same age of the romantic when she started dating the hubs (never mind that Sisi wasn't really into her husband… that part is irrelevant, LOVE YOU HUBS)
Sisi's beauty and her naturalness were very popular with her people… CHELLLOOOO, who has four thumbs and are super popular for their beauty and naturalness? >>these girls<<
Most importantly: girlfriend LOVED to travel. She may have been escaping a cranky husband, boredom with her throne, and three ankle biters back home, but still! Her wanderlust and choice to seek independence and adventure through travel put her well ahead of her time and right on par with yours truly.
And so, dear Sisi. We dedicate this Style Spotter to your worldly ways.
Style Spotter Sisi: The Romantic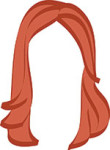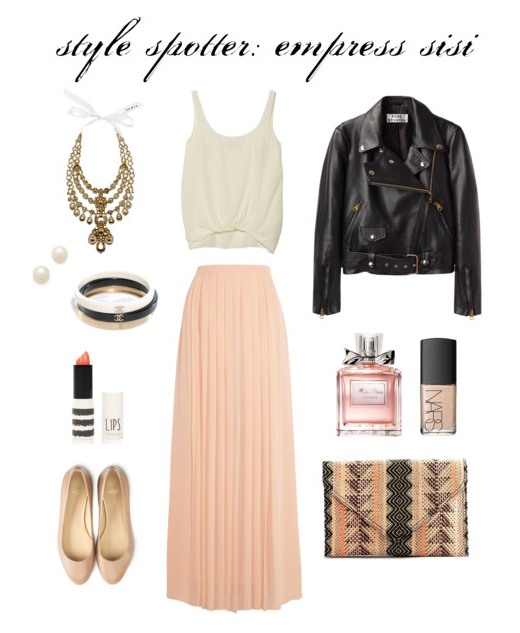 Shop the romantic's look here.
Style Spotter Sisi: The Wino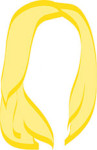 Shop the the wino's look here.
Though we put together our Sisi-inspired looks with an entire ocean separating us, both of us chose a feminine look with a touch of rebellion. Just like our girl Sisi.
xo!
the romantic & the wino
Save
Save