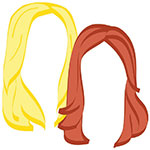 We may prefer city life above all else, but every once in awhile, we get the urge to shut down, disconnect, and escape to the countryside. When we were living a few blocks apart from each other in Manhattan, this usually meant a weekend road trip to our hometown in Bucks County, Pennsylvania was in order.
Now that the wino and her fiancé are closer to home (and the romantic and hubs are much further), we're dreaming of a slightly larger dose of American culture shock. And, lately, we've had our eyes on ranch life. Most specifically: The Ranch at Rock Creek in Montana.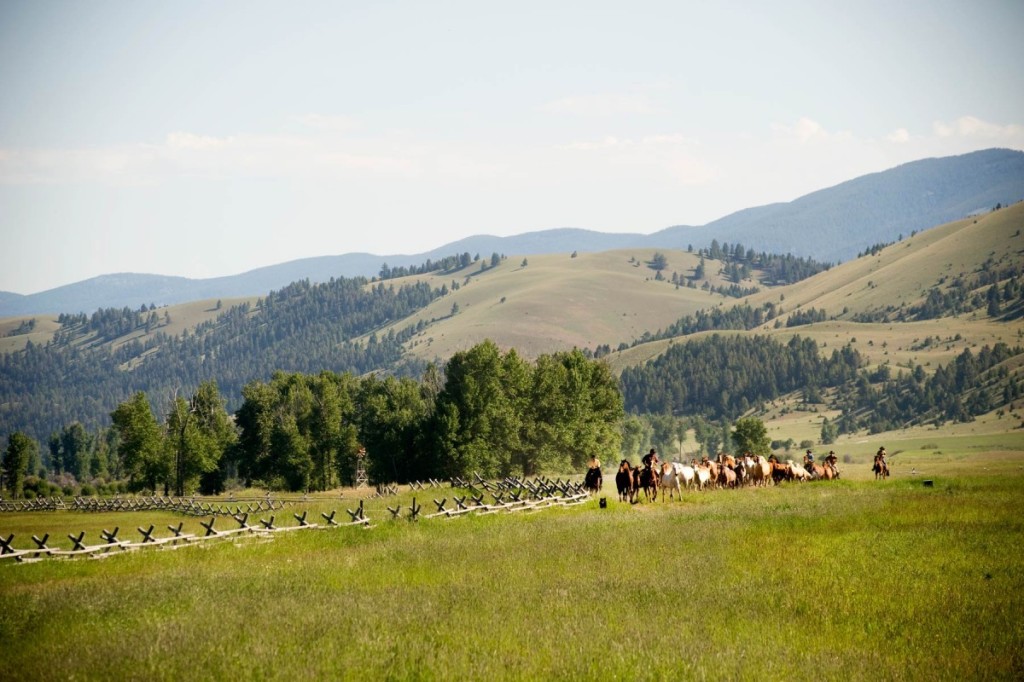 Photo via The Ranch at Rock Creek
Listen. If we're gonna go full dude ranch, it has to be luxury. We're well past our campsite days (read: we never really had any campsite days), and while we don't mind getting a little down and dirty, we demand a shower after. Seeing as this place was awarded the Forbes 5-Star Travel Guide Award AND played host to Kate Bosworth's wedding, we feel like their showers will do just the job. With a choice of glamping, private stays in the ranch's loghomes, or booking a room in The Granite Lodge, the Ranch at Rock Creek has something for every city girl in need of a little country living.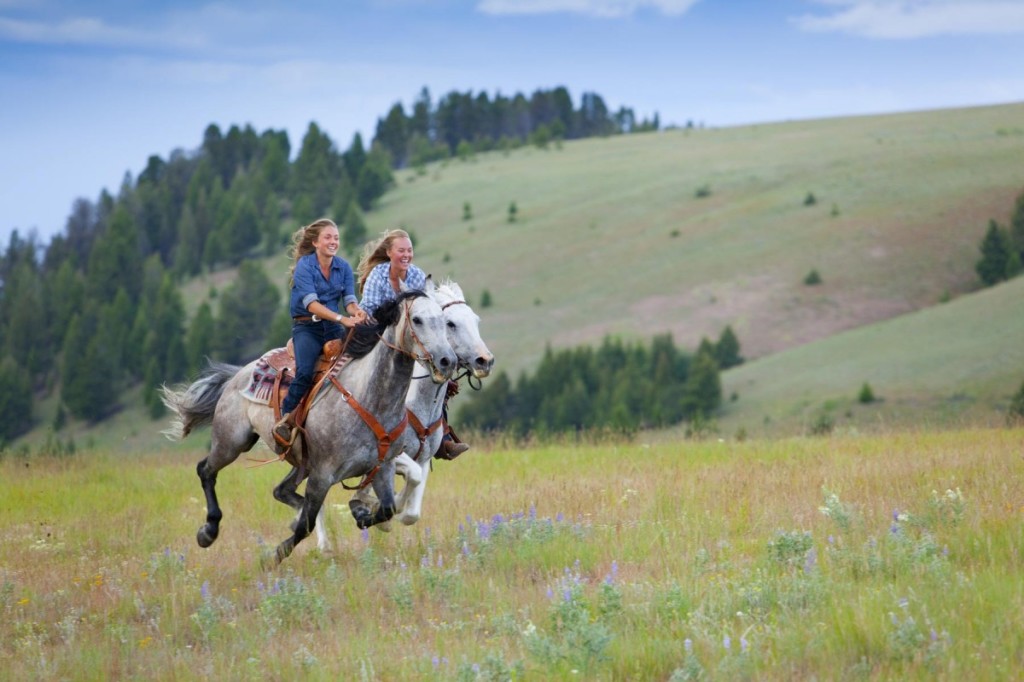 Photo via The Ranch at Rock Creek
However, the real reason that we're dying to go country: the outfit possibilities. What to pack for a weekend on the ranch when there's a very real chance that you'll be running (or riding) in the same circles as celebrities and fashionistas alike?
The Romantic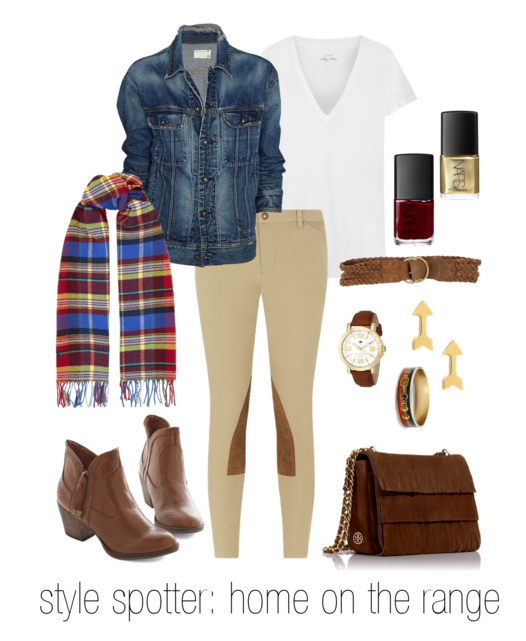 I may not be the equestrian of this duo (points to the wino for that one), but I'm still allowed to totally co-opt the style, right? I'm envisioning an early autumn glampfest, complete with the necessary fall colors on all the trees and in my ensemble. Add lots of leather fringe, flannel, some suede-lined jodhpurs (because who doesn't want an excuse to say jodhpurs?), and we got ourselves a deal. Oh, and make sure plenty of pieces from from home grown designers: J. Crew, Ralph Lauren, Tory Burch… because 'Murrica.
No, just kidding about that last part, that denim jacket up there is rull British, a la rag & bone. But at least ONE item for a proper weekend on the ranch needs to be Ralph Lauren, don't you think??
The Wino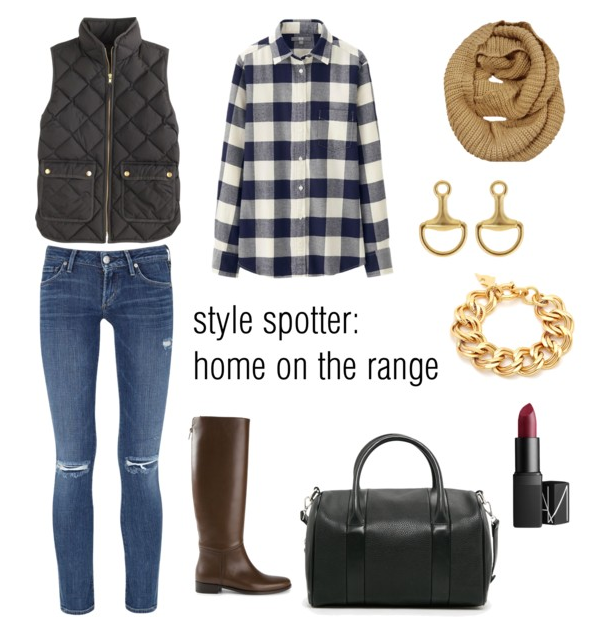 Ok, if I'm going to spend a weekend on a ranch, I'm going full-on equestrian, no apologies. That's right, those are earrings that look like bridle bits.
Also included in my ranch must-haves: bombass riding boots (thanks, Lanvin), a trusthworthy flannel, and a quilted riding vest. And, just because we're in the countryside doesn't mean I'm leaving the red lipstick behind. There was a celebrity wedding at this place, after all. All of this will be packed in a stylish faux leather weekender.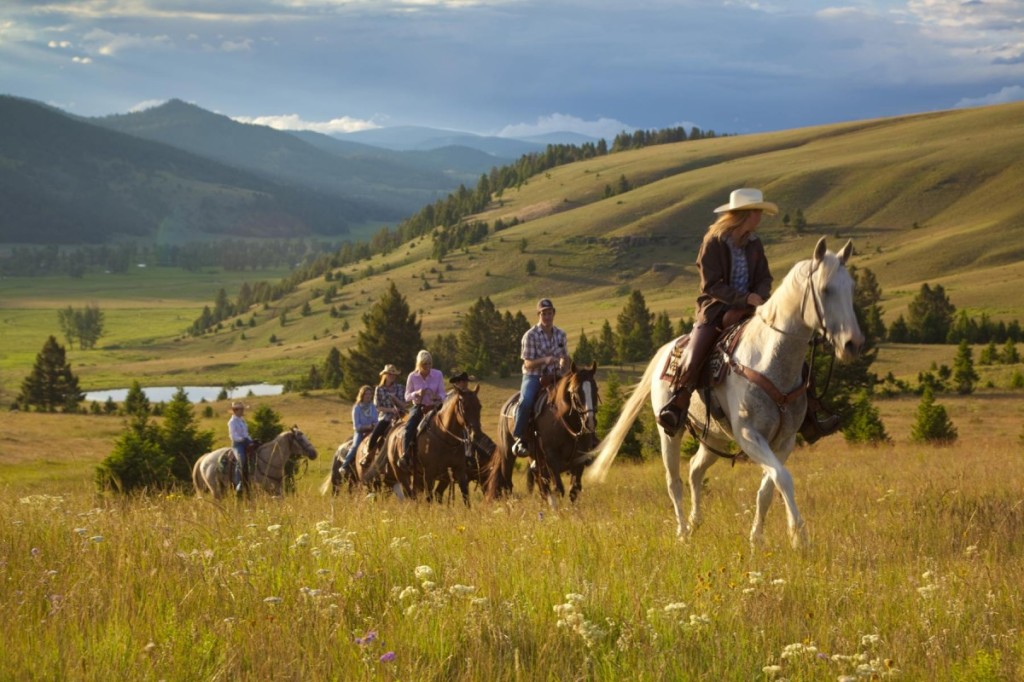 Photo via The Ranch at Rock Creek
For more on the luxurious Ranch on Rock Creek, be sure to check out their website. If that's not enough to convince you to pay a visit, their Instagram pictures will. Seriously.
xo!
the romantic & the wino
– This is a sponsored post in partnership with The Ranch at Rock Creek, but all opinions and wishful thinking are our own, as always.