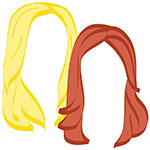 They're not kidding when they say the grass is always greener. Come August, we're dying for Autumn. Come November, we can't wait for Christmas. But come the last few weeks before Christmas? We're wishing that January 1st magically marked the first day of summer instead of the first of the new year.
We've been on a bit of an island kick these days, and it's shown no signs of letting up. But while Barbados had us dreaming of lazy afternoons on white sandy beaches, turquoise water lapping at our toes, we've currently got our sights on Lanzarote — the easternmost of the Canary Islands, which, as a whole, seems to regularly catch our eye.
While we wouldn't turn down a day by an infinity pool at a Spanish villa overlooking the Atlantic, that's not what has us currently perusing the Lanzarote flights from Thomas Cook.  Nah, right now, we're just thinking how nice it would be to go out for tapas and Rioja from the mainland and NOT have to layer up in sweaters and scarves and down jackets.
Aahhh, the life.
the romantic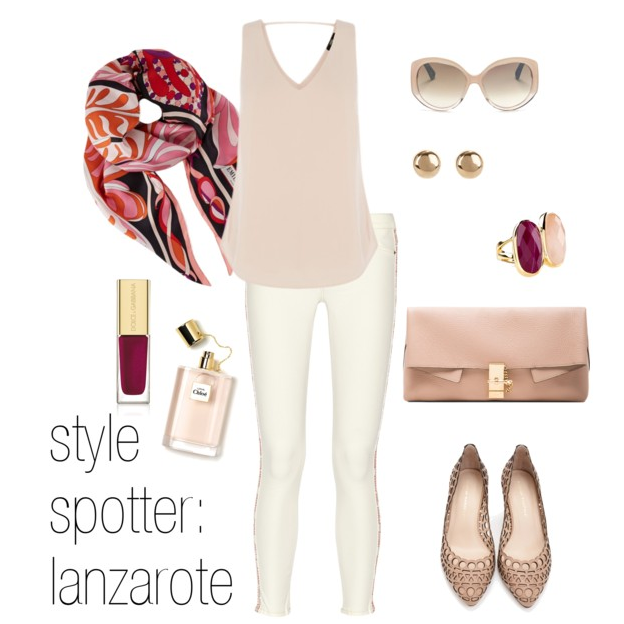 shop the look here.
Winter whites & pastels are all the rage right now, but as a seriously pale person, I'm a little doubtful that I could pull it off in February. After a few days in the sun, however, I'm confident that my freckles would blend together just enough to let me get away with a whole lot of neutrals, and just a pop of Bordeaux. Simple accessories, a splash of perfume, and a pair of sunnies to begin the night out… with these 4:30 PM sunsets in London, I cannot think of anything better.
the wino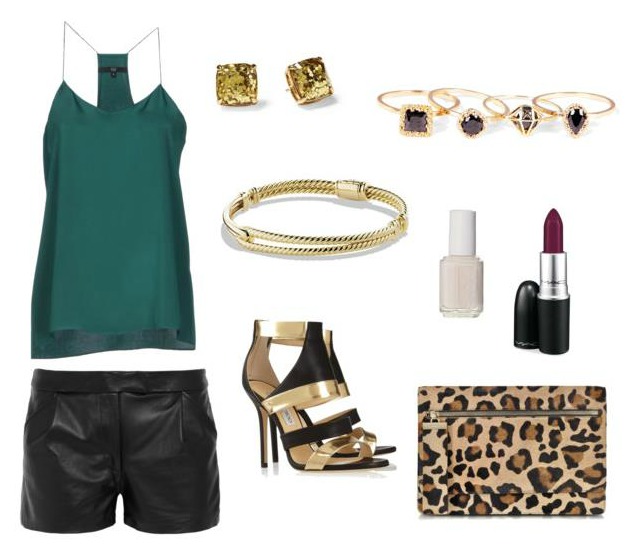 shop the look here!
While the romantic rocks her winter whites, I'll be attempting to transform the jewel tone and leather trends into a wearable warm-weather outfit. A loose silk tank leaves lots of room for tapas and paired with leather shorts, it's still seasonally appropriate. Hopefully, I'd also be sporting the kate spade new york glitter earrings from our #LTholidays Gift Guide & Giveaway (someone IS buying these for me, right??). And, since our endorphins will likely be soaring from time in the sun, I might even be brave enough to throw on a pair of heels. Just maybe.
Get us to Lanzarote, and get us there now!
xo!
the romantic & the wino