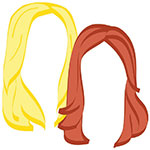 Now that #LTsf has come and gone — and WAY too fast, might we add — we can officially say: there's nothing we didn't love about our weekend together in this new-to-us city. Both San Francisco & Napa totally lived up to the hype, and, as per usual, we can't wait to share every minute with you.
(and psst… if you're dying for some instant gratification, peep us on insta.)
But! Before we dive in, we wanted to give you a peek of one of our very favorite parts…
On a sunny afternoon, we donned our finest Boden attire and took a stroll through Nob Hill, with a Flytographer photographer by our side.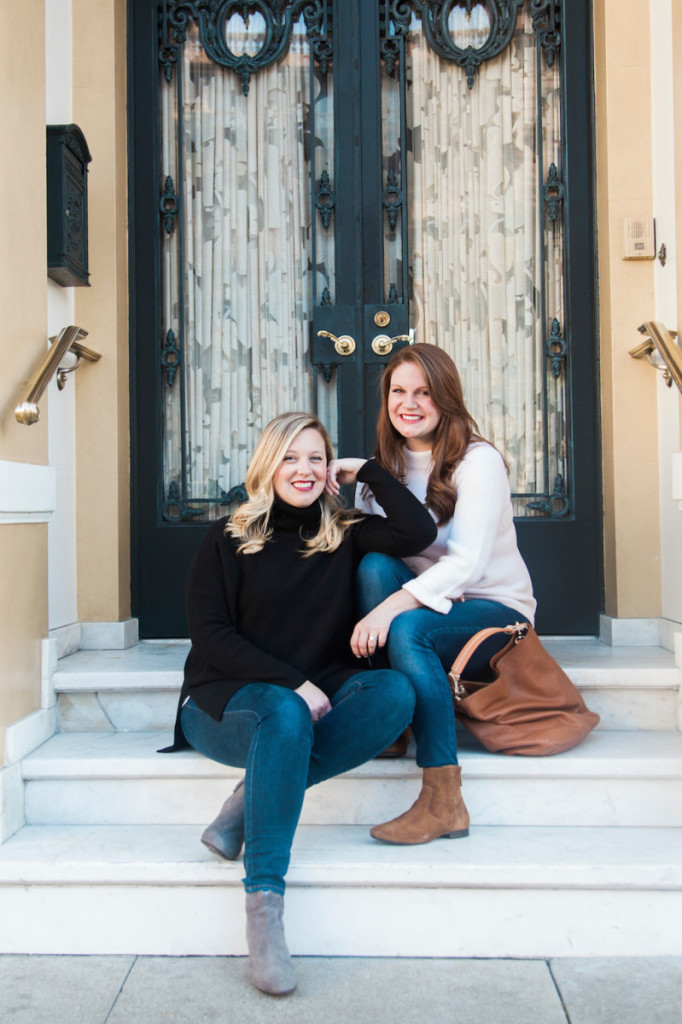 on the wino, c/o boden USA: cashmere off-duty sweater | slouchy leather bag | boho boot
on the romantic c/o boden USA: grace sweater | maida vale bag | westbourne boot
hair by blowology
We kicked off the morning with blow outs at Blowology — both in preparation for our photoshoot, and just because when you're with your bestie, some pampering is necessary. It proved to be the very best thing we could have done, and largely because of their intimate setting. With only two salon chairs, we had the place entirely to ourselves. Perfect for catching up over mimosas and realizing that dry shampoo IS all it's cracked up to be.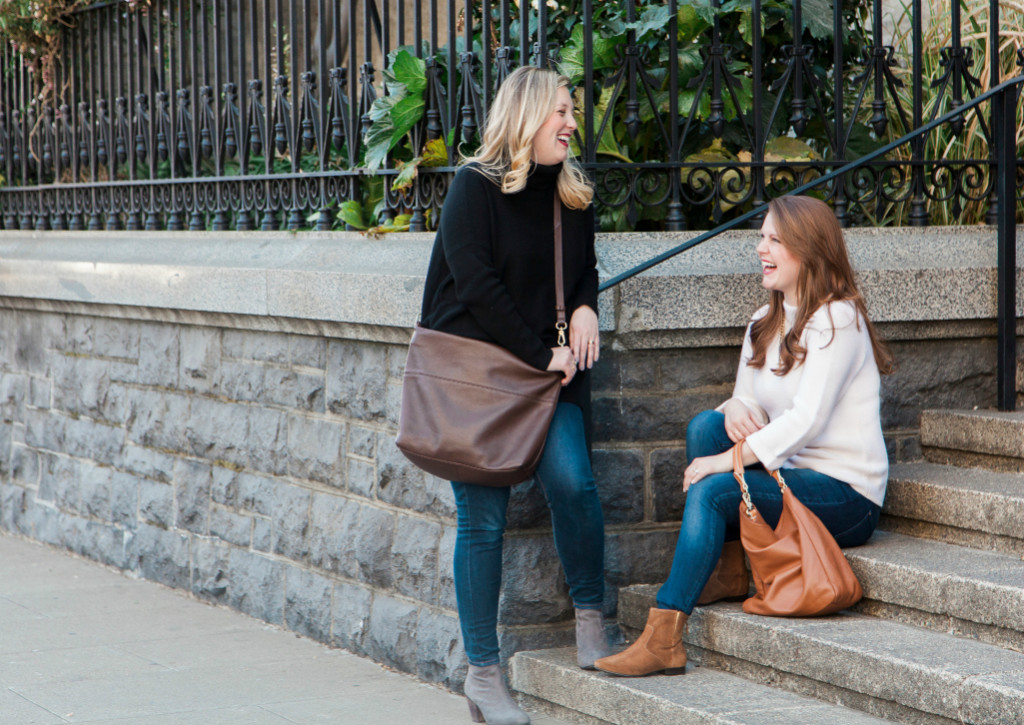 After a quick make-up refresh and outfit change, we met Meo, our Flytographer, outside the Intercontinental Mark Hopkins at the top of Nob Hill. Though San Francisco has 44 hills, it claims to have been built on Seven Hills in particular. Nob Hill is not only an OG hill, it's also one of SF's poshest. So, perfect for us, no?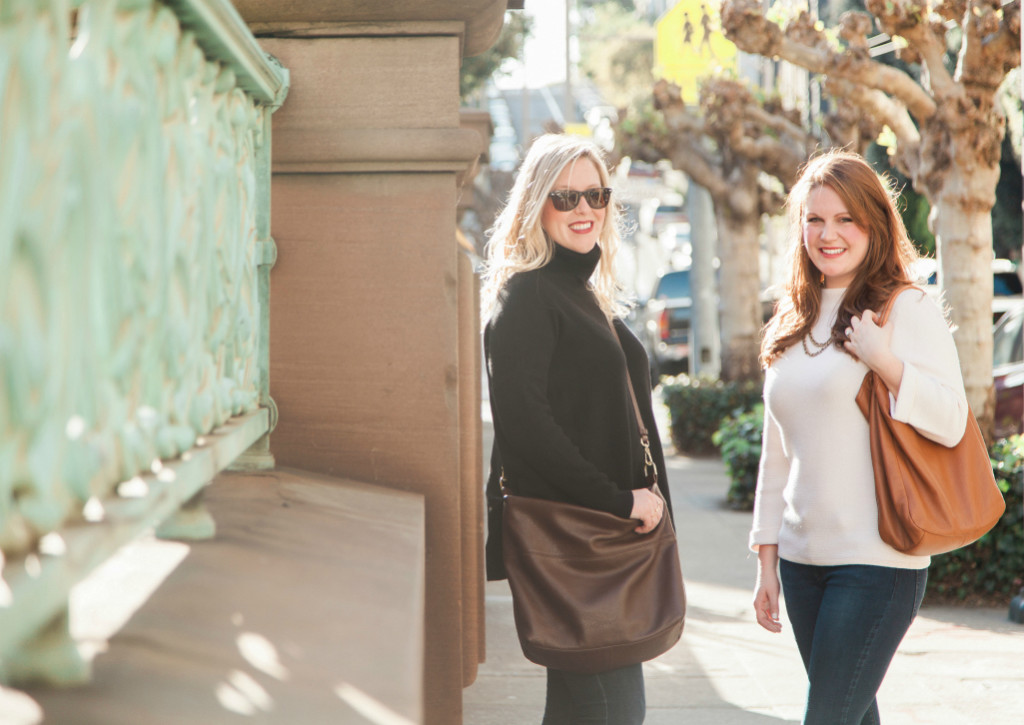 When we reached the base and our car started to drive at a 45 degree angle, we were elated that we had opted for an Uber to take us the five minutes it took to get from the Marriott Marquis to our per-determined meeting spot.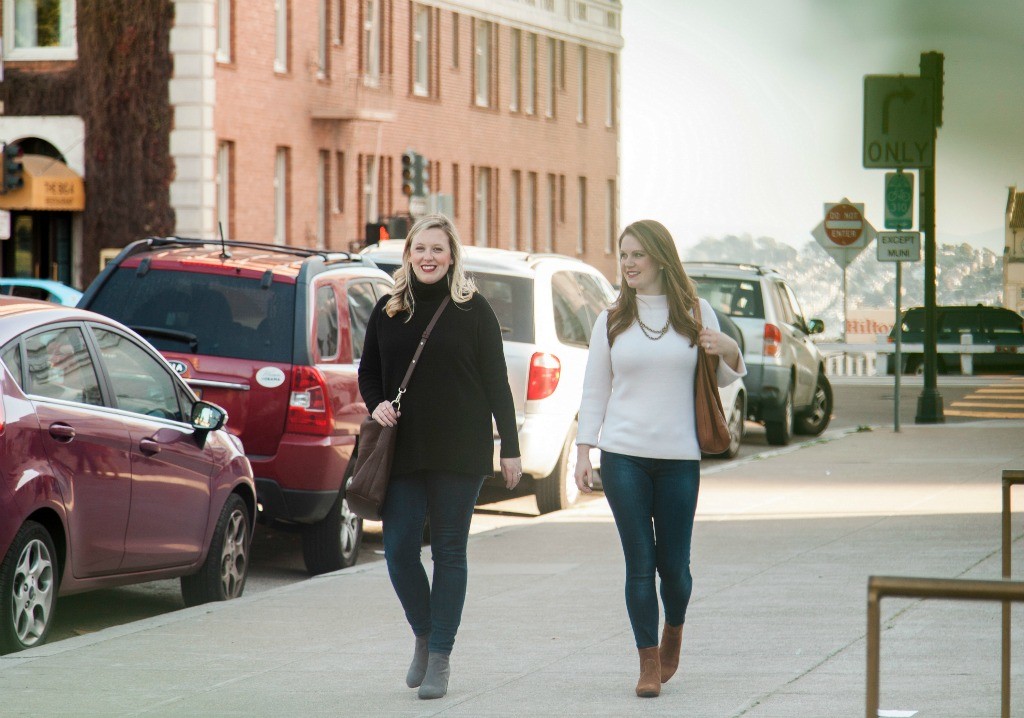 For two girls who are not used to doing much any prelim research, arranging this shoot was actually one of the best ways to get an advanced feel for the city. We traded e-mails with Jen, the fabulous Flytographer Shoot Concierge, and through her, we communicated our general vibe, preferred neighborhoods, and availability to meet with Meo for our 30 minute sesh.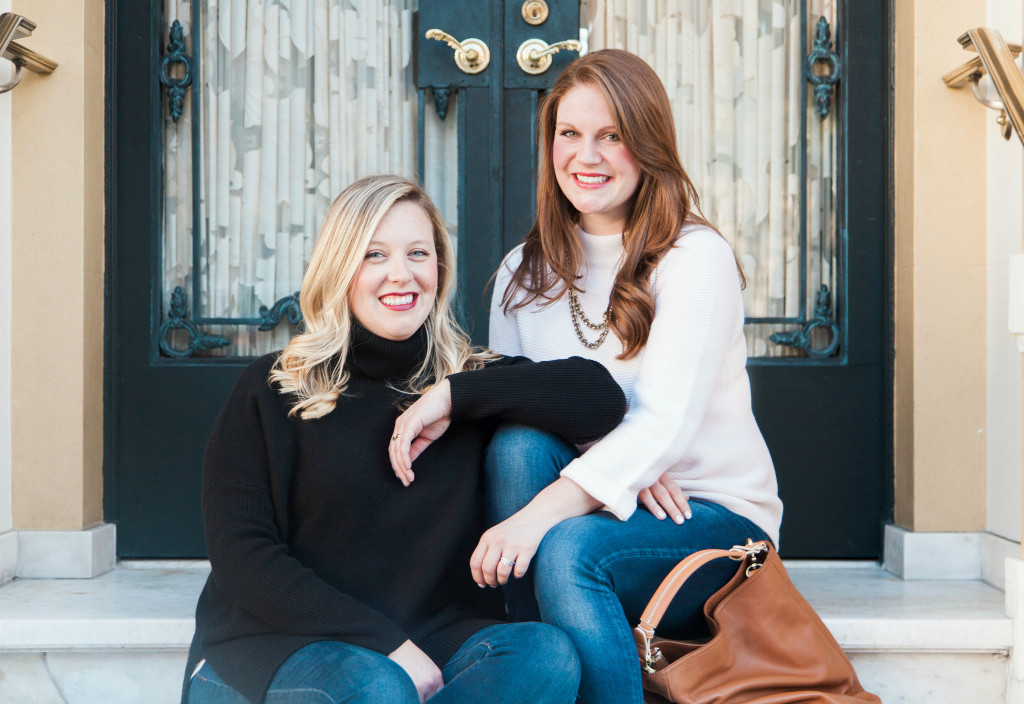 After we settled on Nob Hill with Jen, we decided we'd keep our looks pretty classic and simple. We turned to Boden for wardrobe staples that we could easily mix, match, and layer throughout our long weekend… and this would have been the perfect plan, had the weather been as chilly as we were expecting!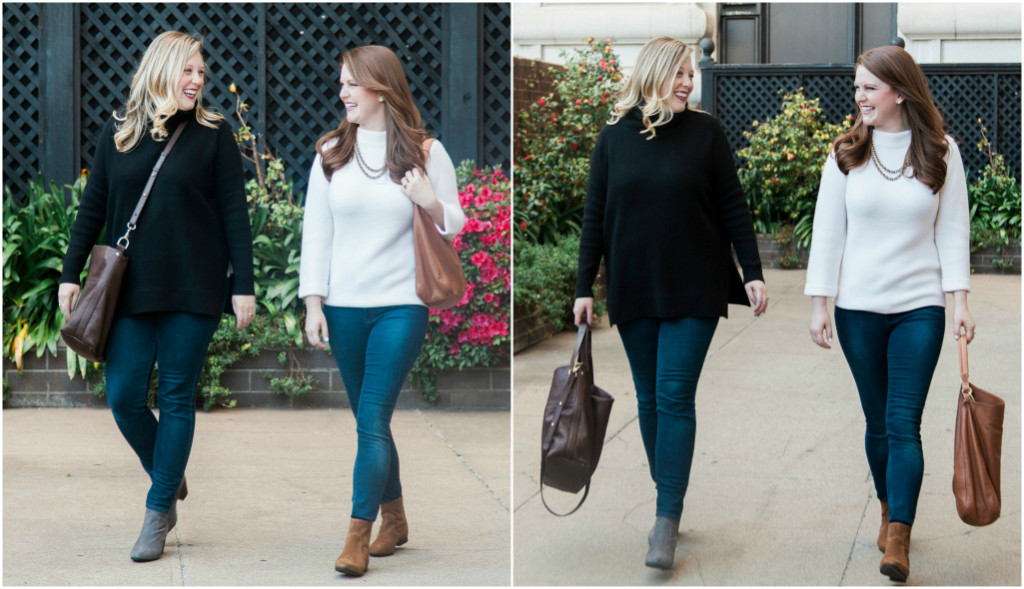 We certainly lucked out, but we also loved our outfits too much to change them at the last minute. In the end, we were both pleasantly surprised to find that the sweaters were lightweight enough to keep us comfortable, even in the sun. They're decidedly our new favorite pieces for transitioning into spring. And, if you're in the market, BOTH the cashmere off-duty sweater and the grace sweater are currently on sale, so hop to it!
Because our hotel was in the heart of Downtown, our shoot was also the very best excuse to sneak off to a new 'hood for a bit and poke around somewhere that we otherwise might not have seen during our quick trip. It was also the very best excuse to pretend we're models and bring our beloved Style Spotter series to life.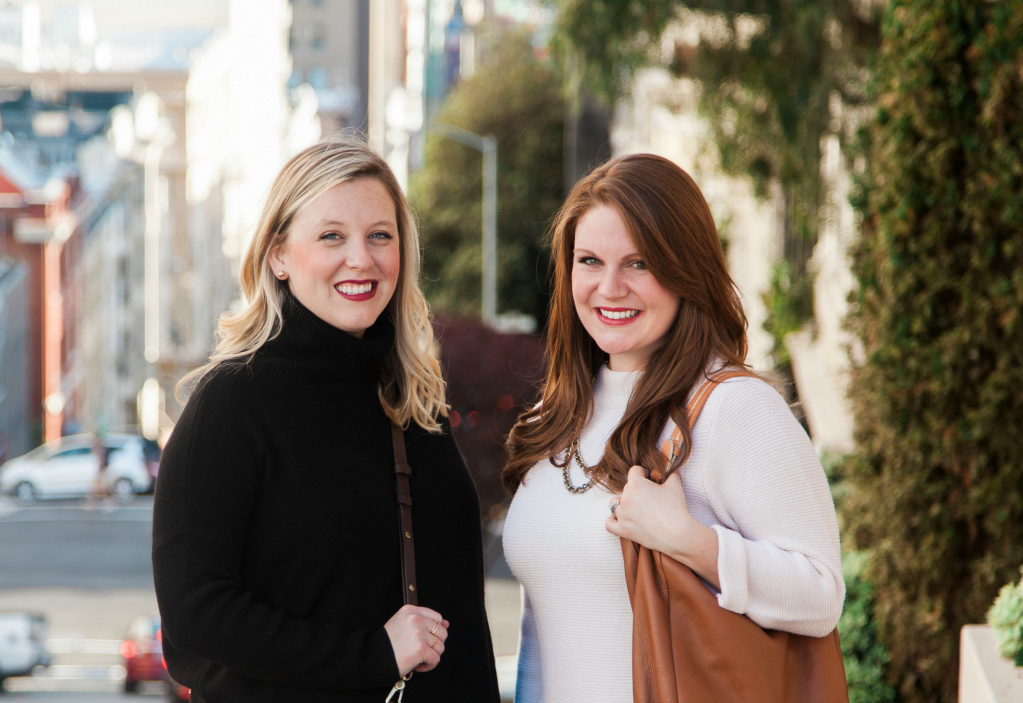 Flytographer is available in over 130 cities, and packages start at $250 for 30 minutes at one location, resulting in 15 photos. This was the perfect amount of time for us — especially because we could easily sandwich in half an hour between afternoon drinks and a wine tasting.
The downside is that it has totally spoiled us forever. There's just no possible way the hubs will ever be able to replicate the experience, but we solemnly swear we'll keep trying.
…or we'll just book a Flytographer for every trip from here on out. Yes, let's go with that one.
xo!
the romantic & the wino
– This post is in partnership with Flytographer, and our clothing was provided by Boden. Even so, all opinions are, as always, our own.