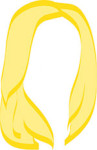 Oh glorious, glorious summer! It took you SO FREAKING LONG to get here this year. But finally! The sun is shining and the birds are chirping and I'm ready to bring out all the summer dresses that have been hiding in the back of my closet for so many months. And, with less than a month until I'm off to the Jersey Shore for a week of boat drinks and seaside relaxation, I'm starting to think about my vacation wardrobe.
Though daytime is dedicated to swimsuits and cover-ups, my summer nights consist mainly of breezy dresses and nautical inspiration.
A few of my summer night essentials:
1. Barely there makeup // Not that my normal makeup routine is that much more complex, but when it's hot, I'm typically a mascara-only kind of girl. At night, I'll throw on a coral or pink lip, because I'm fancy like that.
2. Maxi dresses // All day, all night. Maxi dresses are my absolute go-to during the hot summer months. Perfect for dressing up or dressing down and loose enough to keep cool and comfortable. Stockpile on cheap everyday styles and then splurge on one or two more formal looks for special occasions.
3. Shades // So I don't aaaactually wear my sunglasses at night, but I always have them on hand, no matter what. Who knows when you're going to be roped into an outside happy hour?
4. Nautical touches // Embrace those seashell earrings. You can only wear them so many months of the year.
5. Embellished sandals // Call me lazy, but no matter how much I want to be, I'm just not that into heels. Luckily, a pair of embellished or dressed up sandals are totally acceptable in the summer. I'll purchase two or three pair and keep them on constant rotation throughout the summer.
6. Colored jewelry // Colored jewelry has been trending for the past couple of seasons, but I especially love bright jewelry in the summer. Coral, turquoise, and lapis are among my favs, but I love the cool subtle colors of the gemstones in the rings above. Don't be afraid to layer them on or to mix and match.
7. Crossbody bags // Ditch your winter satchel and invest in a few brightly colored crossbodys for summer. They're big enough to hold all your essentials and add a pop of color to any outfit.
Shop my summertime essentials here, and check out all of my travel-inspired style while you're at it.
xo!
the wino