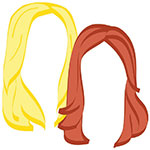 Ho ho ho and happy holidays! More importantly: happy 2017 holiday gift guide!
Fresh off our latest LT friendsgiving (more on that later), we are thrilled to continue one of our favorite traditions. We're rounding up the gifts we'd buy ourselves, and all of you, if we were our own Santas.
The very best part? We have one item we're giving away to one lucky reader… so stay with us here, people!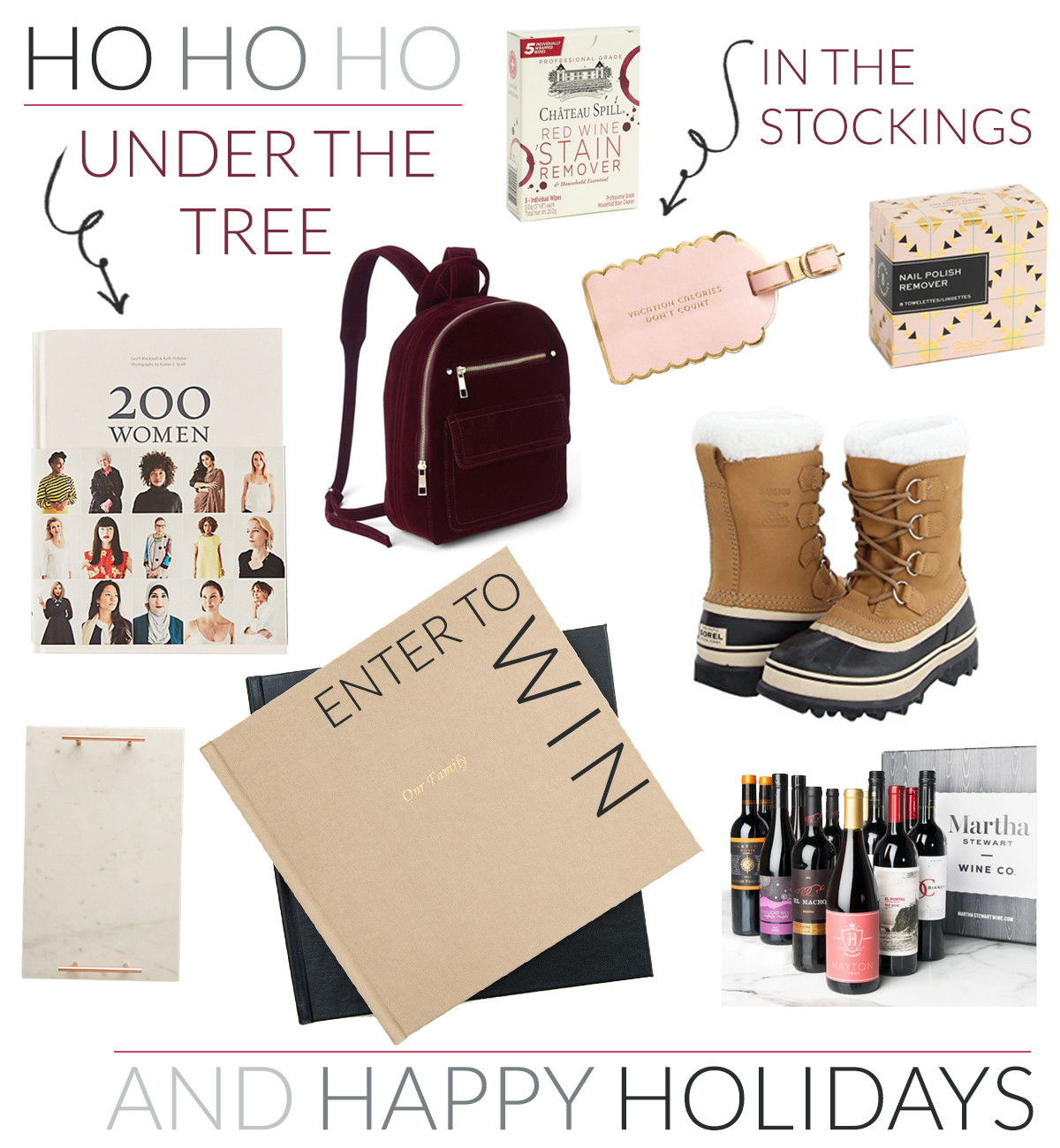 IN THE STOCKINGS
Listen. It's officially time to step up your stocking stuffer game. Why should this tradition be one you breeze through just to get to the good stuff? So let's all make a pact. No more running to CVS or Boots or Duane Reade or wherever on Christmas Eve. NO MORE throwing in an orange, some tic tacs, and a pack of spare batteries!
For the klutzy wino | Paper Source Red Wine Stain Removers, $5.95 // Ok, we don't want to name names. But one of us spilled a full pour of red wine all over the other one's floor last weekend. These babies woulda been real helpful!
For the friend who needs a mani/pedi, STAT | Paper Source Nail Polish Remover Wipes, $8.95 // Know what is the worst feeling? Boarding a plane and realizing you never had time for that pre-trip mani. And your current nail polish looks like it was applied 3 months ago. In the dark. Help her avoid such embarrassment.
For the indulgent travelers | Paper Source Vacation Calories Luggage Tag, $12.95 // We're suckers for adorable luggage tags AND sage advice, so this is right in our wheelhouse.
UNDER THE TREE
For your favorite feminist | 200 Women from Terrain, $50 // Give your fave femme a morale boost and remind her that YES: the future IS female. Also works well if you're assigned a misogynistic relative for Secret Santa this year.
For the accessorizer | GAP Velvet dome backpack, $49.95 // We're constantly on the hunt for the best personal item to take in-flight, and we kinda love that backpacks are back in style. They're so much easier than an oversized tote, and this one adds the perfect pop of color. Plus, when paired with the right look, this baby can take you straight through spring. It also comes in navy, but you won't be surprised to know we much prefer the wine.
For your (après) ski bunny | SOREL Cairbou Boots from Zappos, $150 // It's convenient that the holidays roll straight into ski season, no? If you have a ski bunny on your list, you can guarantee they'll love any stylish winter gear you decide to wrap. And while we're hardly true ski bunnies ourselves, we do like to look cute AND warm while we sip our hot toddies. So may we suggest these practical yet fashionable fur-lined classics?
For the cheese monger | Copper Handle Serving Tray, $68 // The wino just treated herself to a copper and marble cheese board from Le Bon Marché in Paris this weekend (which was not the easiest thing to add to her carry-on, tbh). This larger serving tray would complement her kitchen perfectly. Plus, who can argue with more vehicles on which to serve cheese?? For those really in the 'treat yo'self' spirit, this Tiered Marble Serving Stand could hold, like, at least a dozen wheels of camembert.
For the sommelier | Wintry Reds 12-Pack, $150 // In our opinion, there is literally no better way to say "Happy Holidays" than a box of red wine. As if homegirl Martha Stewart doesn't have enough businesses, she now has her own wine company. It features bottles selected personally by Martha and delivered to your door in days. You can shop per bottle or purchase one of her curated collections, like this Wintry Reds mix. Sounds right up our alley, no? Either way, we guarantee almost anyone on your list would be ecstatic to open a box of wine. Or are we projecting?
For the ones who love a good tradition | Nations Photo Lab Photo Books, from $29.00 // You might remember that this item was on our list last year, and there's good reason for it making a comeback. Some gifts are just so good, you decide to make them a habit. We're not exaggerating here: we've ordered MANY photo books from countless retailers. The ones from Nations Photo Lab are, hands down, the best. So, for that person on your list who loves a proper year in review, put all their favorite photos from 2017 in one place.
Now for the best news? Nations Photo Lab has offered to give one lucky reader a FREE PHOTO BOOK!
TO WIN *

* this giveaway is now closed, and a winner has been contacted by email *
HOW TO ENTER: For your official contest entry to win a Nations Photo Lab Photo Album, leave a comment below! Tell us about your favorite photo from 2017, and why you'd include it in your book.
FOR EXTRA ENTRIES!: For THREE (!) extra entries, pop on over to Instagram and post that photo! To qualify, be sure you're following @lazytravelers, and tag your photo with #LTholidays2017 in your caption so we can see it.

Winners will be selected randomly and contacted directly.
shop this post
xo!
ashley & carolyn
– This giveaway is in partnership with Nations Photo Lab, but all opinions are our own! Please note that some of the links above are affiliated, and we may make a small commission if you decide to purchase any of these items.