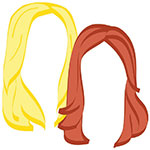 Hello our fellow travelers. We're sad to say that it's officially the last day of our trip. We're currently lounging in the Dublin Airport, trying to figure out a way to sneak onto a flight that isn't headed back to New York. Paris, maybe? Munich? Barcelona or Florence? ANYWHERE BUT HOME!
As you can probably guess, this past week was everything we expected of our adventure abroad and more… except for the fact that it went way, way, way too fast. There was wine & raclette & pints & new friends and we can't wait to recap the whole thing for you.
The one letdown is this:
We TOTALLY failed at our LTSwissTips mission!!
Lola dared us to take a photo of ourselves with Swiss braids while drinking hot chocolate in front of a snow covered mountain… easy, right?
Mmm, maybe if you're anyone but the Lazy Travelers. Let's review:
We were definitely strategically placed in front of snow covered mountains…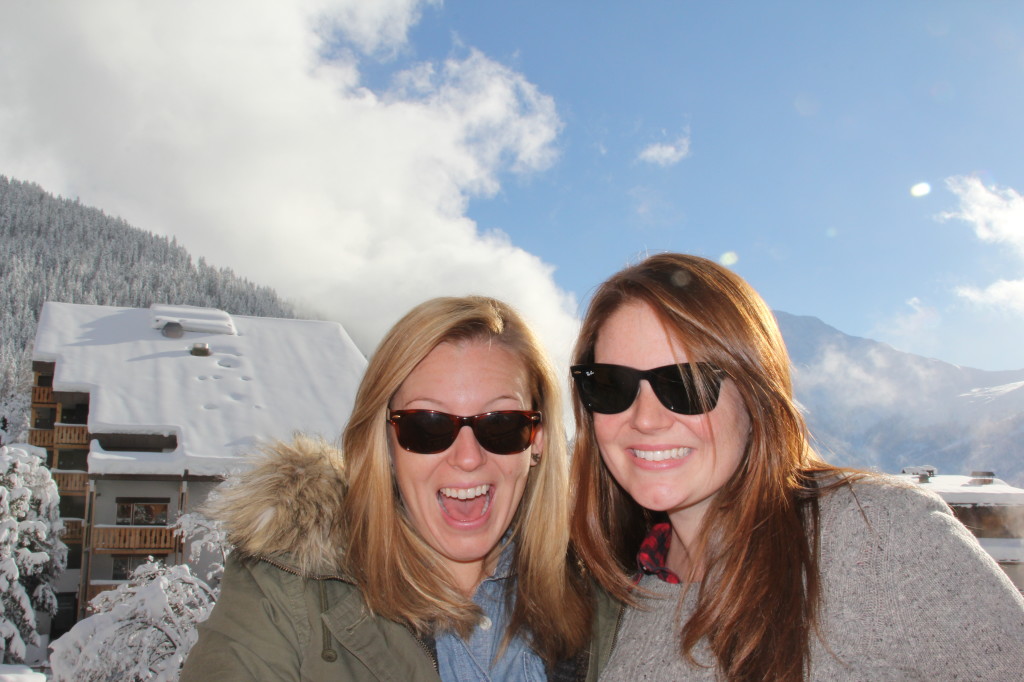 But in all our excitement over the incredible view from our balcony at the Hotel Ermitage in Verbier, we totally forgot about the whole braids/hot chocolate thing.
Then, the romantic DID have hot chocolate!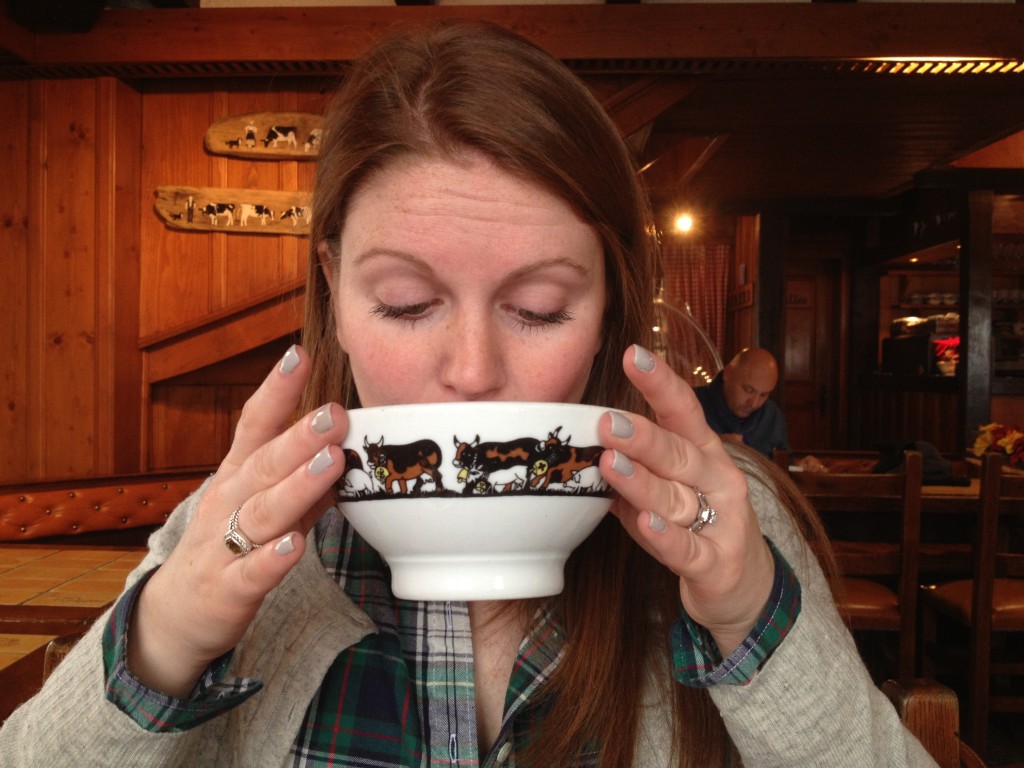 But, um, was too focused on not spilling it all over herself to fashion a pair of braids and leap in front of a mountain.
So she planned ahead and donned braids to Chillon Castle!: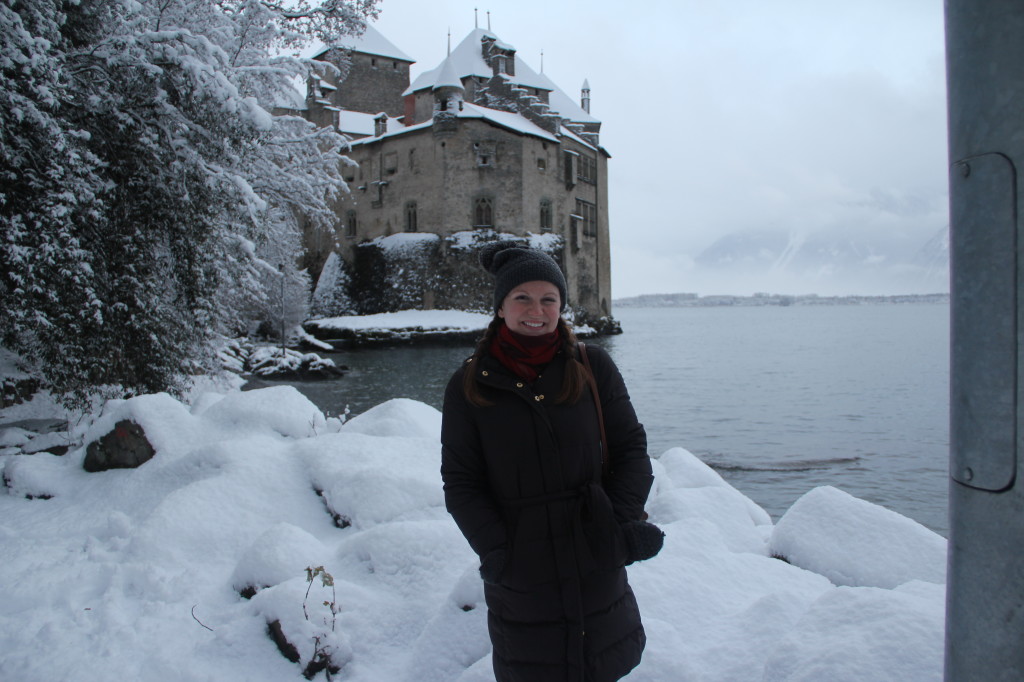 But the wino did not: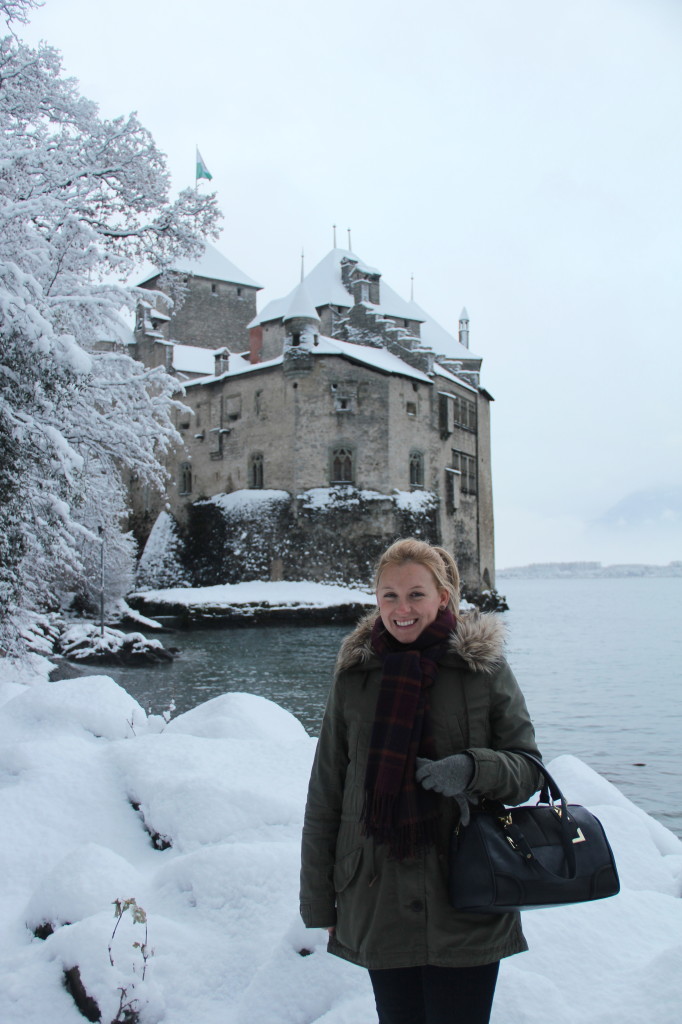 And it was so snowy that you couldn't really see the mountains across the lake AND there was nowhere to get hot chocolate. This is when we started to think maybe our dare would not be happening after all…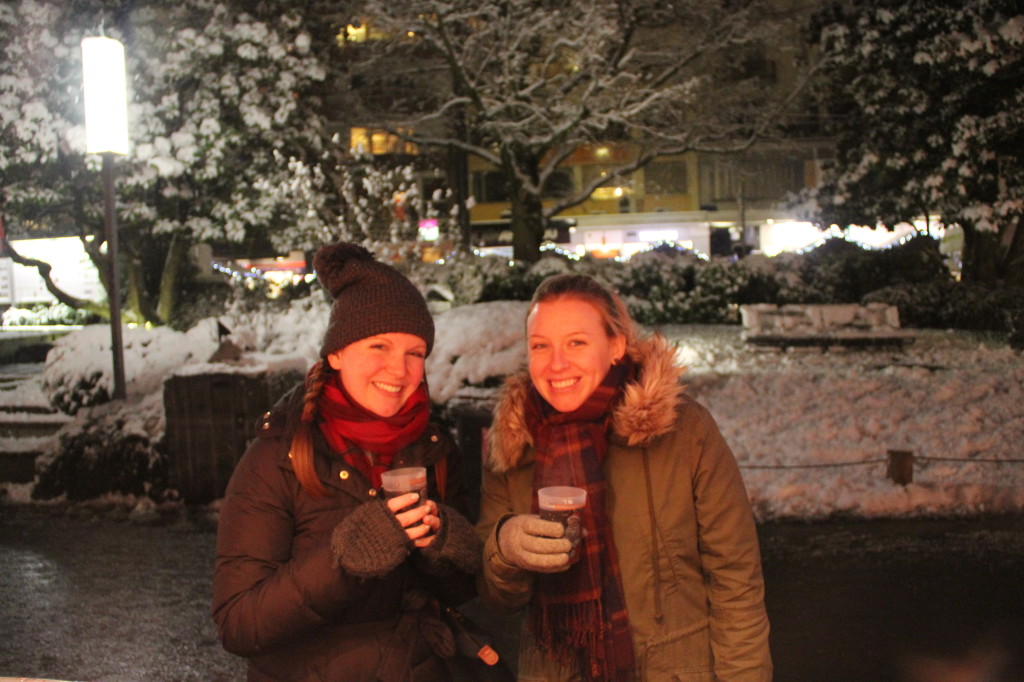 So we tried to do the photo with hot wine… but no mountains can be seen at night in Montreux, and our fingers were too frozen to try and plait the wino's hair for the photo.
At this point, it was getting ridiculous. We vowed to braid our hair the very next day, march ourselves to Bern, find chocolat chaud pour le take-away,  and force an unsuspecting tourist into an awkwardly long photoshoot of us in front of a mountain.
…Did you know that there aren't really any mountains in Bern?
Plus, on Sundays, most cafes are closed… and the ones that are open don't offer hot chocolate to go?
So we finally thought, "OK FINE. At least we'll get a photo in front of an adorable winter village on a hillside!!!"… but neither one of us could keep our eyes open at the same time: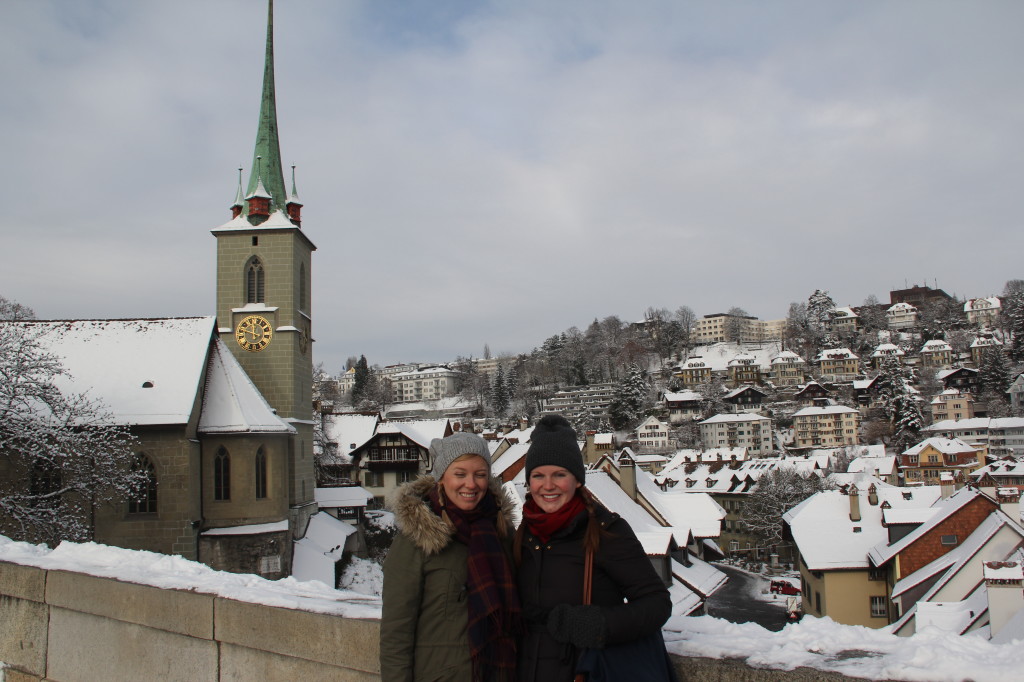 We're sorry, Lola. We failed: MISERABLY. We'd dare say that the below is the closest photo we got. At least our hair is in braids?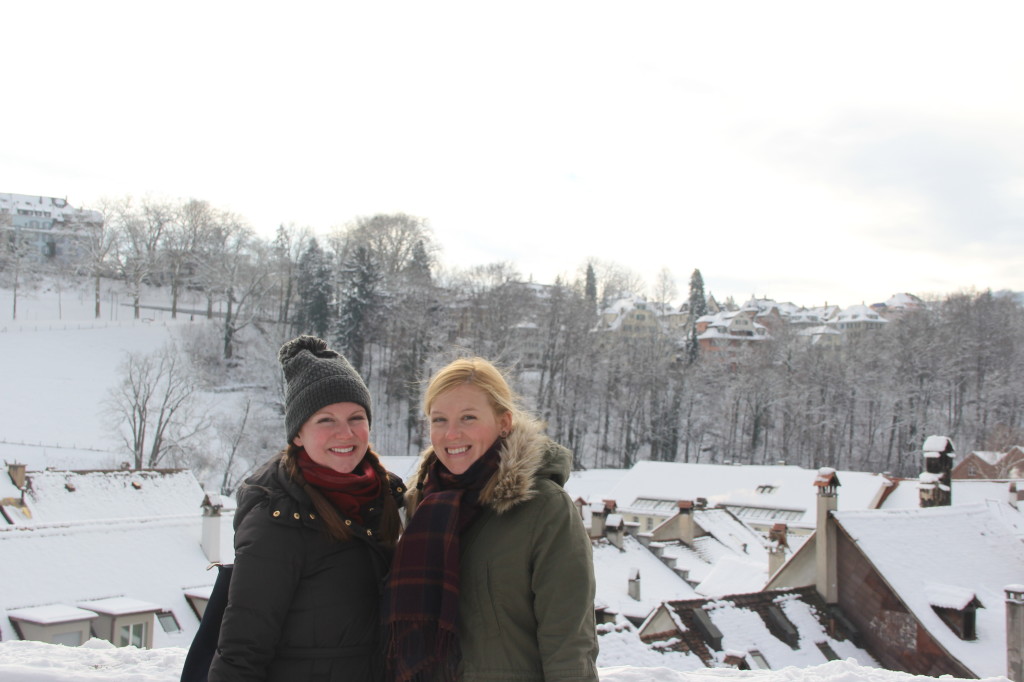 Even still, keep your eye on your mailbox for a special Swiss treat headed your way!
Bon voyage to us! New York, we'll see you in a few. Wah.
xo,
the romantic & the wino