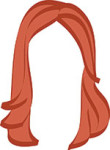 As per usual, this week got away from me and all of a sudden it's Thursday, which is really my Friday, because tomorrow morning the hubs and I wake up bright and early and depart for Keystone, Colorado!
While I'm most excited for TBEX (le duh), the hubs and I are landing at 9 AM tomorrow with just enough time to turn our morning into a mini-road trip from the Denver airport to Keystone. Unfortunately for everyone, we aren't arriving in time for the Road Rally, so clearly we will be making our own, bitches.
On the itinerary?
Golden
How can we pass this town and miss the opportunity to tour the MillerCoors Brewery? We can't, I tell you.
Breckenridge
My family went on a trip to Colorado when I was in fourth grade and there are three things I remember from that trip: we spent one night in the grossest hotel of my life, fed white bread to a baby fox, and went down the alpine slide in Breckenridge. I want to do the last one again. I'd also like to befriend a baby fox again, but in hindsight, that one was probably a bad idea.
Aurora
Ok, so I don't actually know anything about Aurora, but the hubs has to stop here for a quick business-related endeavor (zzzzz). Anything worth seeing?
Mostly, I'm just excited to start my day off with this:
Colorado High ~ Rocky Mountain Road Trip
xo!
the romantic