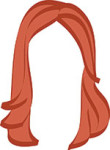 Once winter arrives, hubs and I tend to hole up and hibernate for weeks at a time. To cure our seasonal affective disorder (thank you, webMD for allowing me to self-diagnose these things), we usually pick one TV show and have full-on TV marathons. Before you shun me as a couch potato, I swear this cures my wanderlust in a different way! In our quest for a wintertime escape from reality, I find that most of the shows we've watched add spots to my travel bucket list in one way or another.
Lost – Our most recent TV obsession (I know, we're super late to this game but please! no spoilers!) is having a different affect on me than was probably intended… I want to go to Hawaii SO badly. I get distracted during every episode by how cool it would be to hike through the jungle. You know… if there wasn't a smoke monster or creepy backwoods murderers hiding in the bushes–and the beaches look gorgeous.
Finding "Lost" in Hawaii
Californication – Sure, Entourage shows the glitz and glamor of LA, but every time Hank Moody hops in his convertible and drives down the Pacific Coast Highway, it's really hard for me not to book a one way ticket to the west coast.
Grey's Anatomy – Stop laughing, I'm aware that the show is nothing like what it was in its heyday. Though I could care less about any of the characters, they do have a way of making Seattle look like a charming little city–and each pan of the skyline makes me think that maybe I could handle life in the Pacific Northwest.
Seattle, Washington
Ally McBeal – Bringing it back old school, but hubs gave me the full series a few Christmases ago and never have I ever wanted to live in Boston until watching Ally and Larry (Robert Downey, Jr. yes PLEASE) walk hand in hand down a snowy cobblestone street.
West Wing – DC is already near and dear to my heart as both the wino & hubs went to school there, so I've spent my fair share of time traipsing around the city. But that doesn't mean I don't want to hightail it to DC and jog around the mall with Sam Seaborn and Josh Lyman. And I don't even jog.
House Hunters International – Ok, so this one is pretty obvious… but every single time I catch an episode, I find myself searching Sotheby's and daydreaming about where I would want to settle down. It's a hard choice between Costa Rica, anywhere on the Riviera, or a Tuscan farmhouse.
Hubs and I are in the midst of season two of Lost, so I think we'll be set for awhile… but any other recommendations? Any other TV shows that seriously make you want to jet off somewhere?
xo!
the romantic