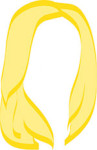 Why hello, lil travelers! Coming at you now with my very own ABC's of travel.
Are you ready?
A. Age you went on your first international trip:
I think I was 12 or 13. Gram surprised me with a trip to Paris! Cue travel bug.
B. Best (foreign) beer you've had and where:
I've enjoyed many a' pint in my day, but there's nothing better than a perfectly pulled Guinness in a dark Irish pub.
C. Cuisine (favorite):
French bread and cheese, hands down. Italian runs a very close second, however.
D. Destinations, favorite, least favorite and why:
Favorite: Paris has and will always have my heart.
Least favorite: I hate categorizing something as my "least favorite" because every place I've been has had its share of things to appreciate and enjoy. If we're talking least exciting, I would say the Dominican Republic, because we were told it wasn't safe to leave our resort to explore.
E. Event you experienced abroad that made you say "wow":
Climbing to the see the Abbey on top of Salzburg, Austria. It was the most serene, perfectly quiet day. There was no one else in sight, it was like we had the entire city to ourselves.
F. Favorite mode of transportation:
I am a public transportation guru. Planes, trains, automobiles, it doesn't matter, as long as it gets me there safely and is relatively easy on the wallet.
G. Greatest feeling while traveling:
I love feeling at home somewhere. It's such a nice feeling to be a foreign city, enjoying a meal or a glass of wine and feeling as though you could be there forever. 

H. Hottest place you've traveled to:
Alice Springs, Australia. Hello 110 degree weather.
I. Incredible service you've experienced and where:
Munich, Germany. I traveled by myself from Paris to meet my boyfriend in Munich, and got somewhat lost along the way. German people were literally taking my hand and showing me where to go. Hint to non-German speaking travelers: read up on basic words like TRAIN and STREET before traveling to German alone.
J. Journey that took the longest:
Traveling to Australia from the east coast of the United States SHOULD have been my longest trip, but Gram gave me two Ambiens and I woke up in Sydney.
K. Keepsake from your travels:
I've picked up a few things along the way that are pretty special to me, but nothing like my painting of the Parisian skyline that I bought alone the Seine with my mom. It traveled all the way home with me and to every city I've lived in since. It's a world traveler in its own right!
L. Let-down sight, why and where:
Innsbruck, Austria. I think I was picturing a very glamorous apres-ski village with pubs packed with fabulous Europeans. We ended up leaving early and heading on to Switzerland.
M. Moment where you fell in love with travel:
I remember sitting in eighth grade french class after my trip to Paris and seeing a picture of an airport in our textbook. My heart started aching. I knew then that my days of travel were long from over.
N. Nicest hotel you've stayed in:
It might not have been the most luxurious, but the Milestone B&B in Dingle, Ireland was by far the most accommodating. Our hosts, Michael and Barbara, drove us in to town at night so we didn't have to worry about enjoying one too many pints, and every morning we woke up to freshly made Irish soda bread. Plus, the view wasn't half bad.
O. Obsession—what are you obsessed with taking pictures of while traveling?:
The romantic is more of a photographer than I am (not to mention my habit of losing and/or breaking every piece of technology around me), so I often come away from trips with hardly any photos.
P. Passport stamps, how many and from where?
25. Mostly Europe, with a few Caribbean islands thrown in there.
Q. Quirkiest attraction you've visited and where:
Does Madame Tussauds count? I would qualify life-size wax figures quirky, but maybe thats just me.
R. Recommended sight, event or experience:
Renting a car and driving around the Slea Head loop in Dingle, Ireland. We did this on the Romantic's birthday when I was living in Ireland. Absolutely one of the best travel experiences of my life.
S. Splurge; something you have no problem forking over money for while traveling:
An afternoon at a good pub or sidewalk cafe.
T. Touristy thing you've done:
I took a guided tour through Vatican City, which was actually very interesting. Plus, we got to skip the entrance line, which was hundreds deep.
U. Unforgettable travel memory:
It's impossible for me to pick one unforgettable travel memory! So, in honor of the Lazy Travelers, I'll pick one that I had with the Romantic: Horseback riding through the hills of Dingle, Ireland.
V. Visas, how many and for where?
Just one- to study abroad in France.
W. Wine, best glass of wine while traveling and where?
France, again. I had endless carafes while there, all delicious.
X. eXcellent view and from where?:
On the top of Park Guell in Barcelona. One of the best panoramic views of any city!
Annnd of course, because Paris wins at everything, the view from Sacre Coeur!
Y. Years spent traveling?:
If we're talking international, I guess its been about 13 years.
Z. Zealous sports fans and where?: 
London, England. Soccer fans be crazy.
That was exhausting! And somewhat depressing, knowing that I don't have any international travel plans in the near future. Which now may need to change!
Ok, so up next? We tag:
Miss Lola of Lola Travels
Bryan & Jessica of a6packofstories
Mr. & Mrs. T of Two Travelaholics
The DeLucas of Here, There & Elsewhere
Have at it, friends! And check out the romantic's abc's here in case you missed them.
xo,
the wino