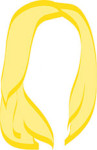 With the Douro Valley fresh in my mind after #LTportugal, I'm feeling super nostalgic for our time spent in other beautiful wine regions around the world. Most recently: the southern Finger Lakes.
If you can remember, I surprised Sean with a three-day birthday trip to the southern Finger Lakes in April. We spent the first day blissfully exploring Corning, NY (aka eating and drinking our way through the charming little historic town), and on the second day, we drove a half-hour north to Hammondsport and Keuka Lake.
The Y-shaped Keuka Lake is smack dab in the middle of the Finger Lakes' wine country. In total, it features more than a dozen wineries and countless craft breweries surrounding its shores. With only one day to explore, we stuck to the western side of the lake. Don't worry, we had no shortage of options to choose from.
Dr. Konstantin Frank Winery & Tasting Room // Our first stop on our grand vineyard and brewery tour of Keuka Lake was Dr. Konstantin Frank Winery, situated in the vine-filled hills a few miles north of Hammondsport. It turns out, Dr. Frank's was the perfect place for Finger Lakes beginners, as Dr. Frank himself played a pivotal role in the development of the region's wine industry over 50 years ago.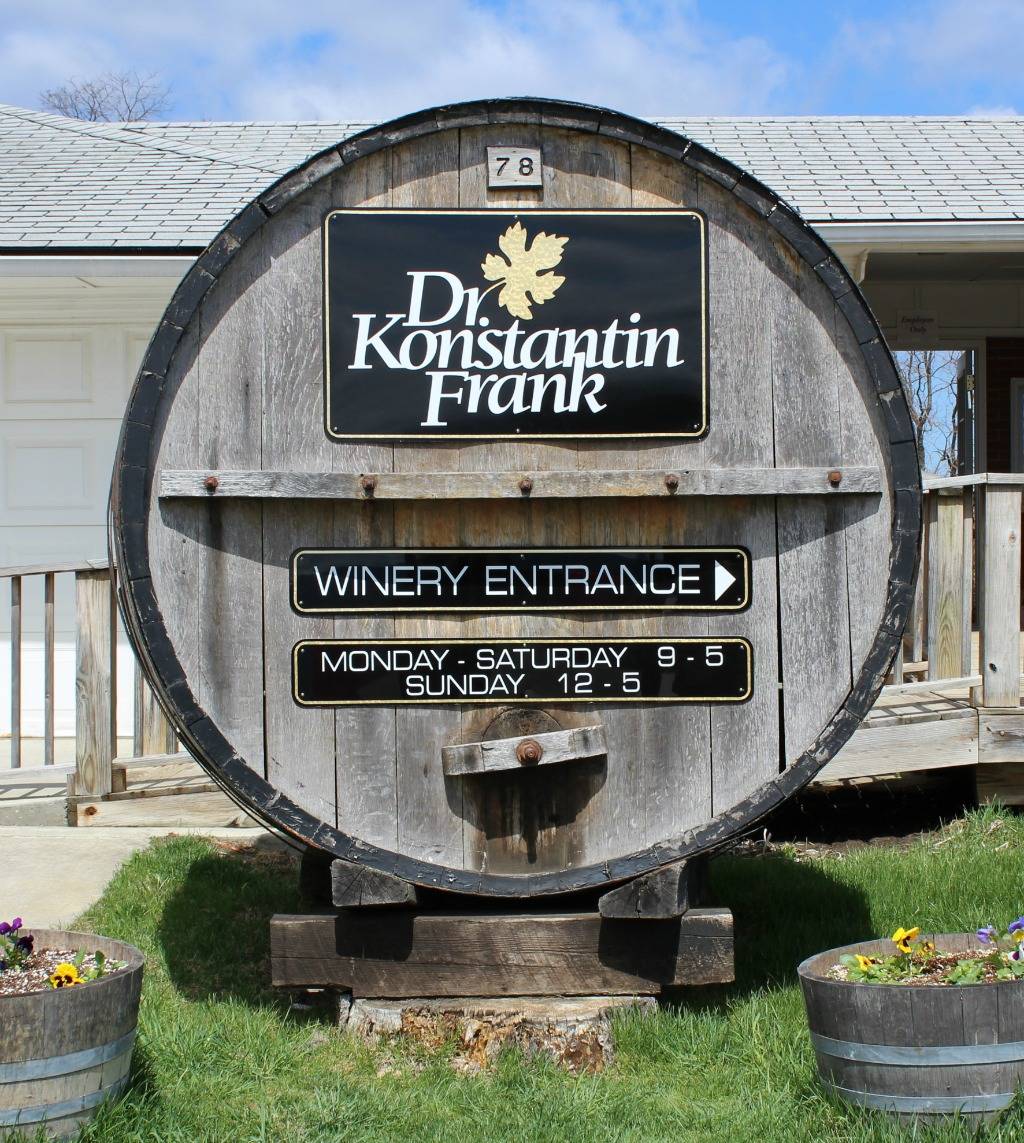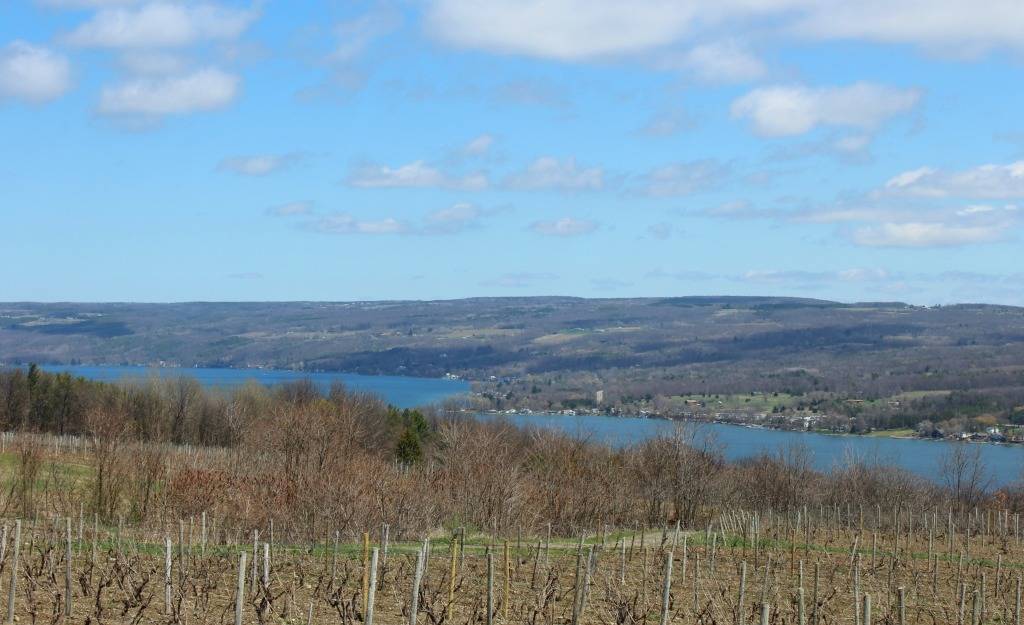 The abbreviated version: Dr. Frank, a Polish immigrant, came to the New York in the 1950s. Through his knowledge of plant sciences and viticulture, he completely changed how grapes grew in the area.
The longer version: at the time, European varietals of grapes were unable to grow in the region. Most people believed this was because of the cold climate. But then Dr. Frank was all, "mmm, I think you guys are def wrong about that." Instead, he claimed that it was due to the lack of proper rootstock that kept the grape vines from growing successfully. Fellow scientists and winemakers were like …you cray! That is, until a French champagne maker, Charles Fournier, allowed Dr. Frank to experiment at his vineyard. I'm guessing he was drunk off said bubbly while making this decision, but who knows. Dr. Frank focused on grafting European vinifera to the native roots, and GASP! SPOILER ALERT. European varietals began thriving in the Finger Lakes! I
Eventually, in 1962, Dr. Frank founded Vinifera Wine Cellars. More than fifty years later, the vineyard is still run by the Frank family and producing world-class European varietals. Supes badass, amiright?
Because Dr. Frank is basically now one of my greatest heroes, we decided a full tasting was in order. We didn't care how many breweries and wineries we knew were still to come! I think we lost count of how many wines we tried. This is a sign of an excellent tasting, of course. But I do know that I fell in love with not one, but TWO, white wines! Ultimately, the grüner veltliner and the gewüztraminer were my faves. One day I may even learn how to pronounce them.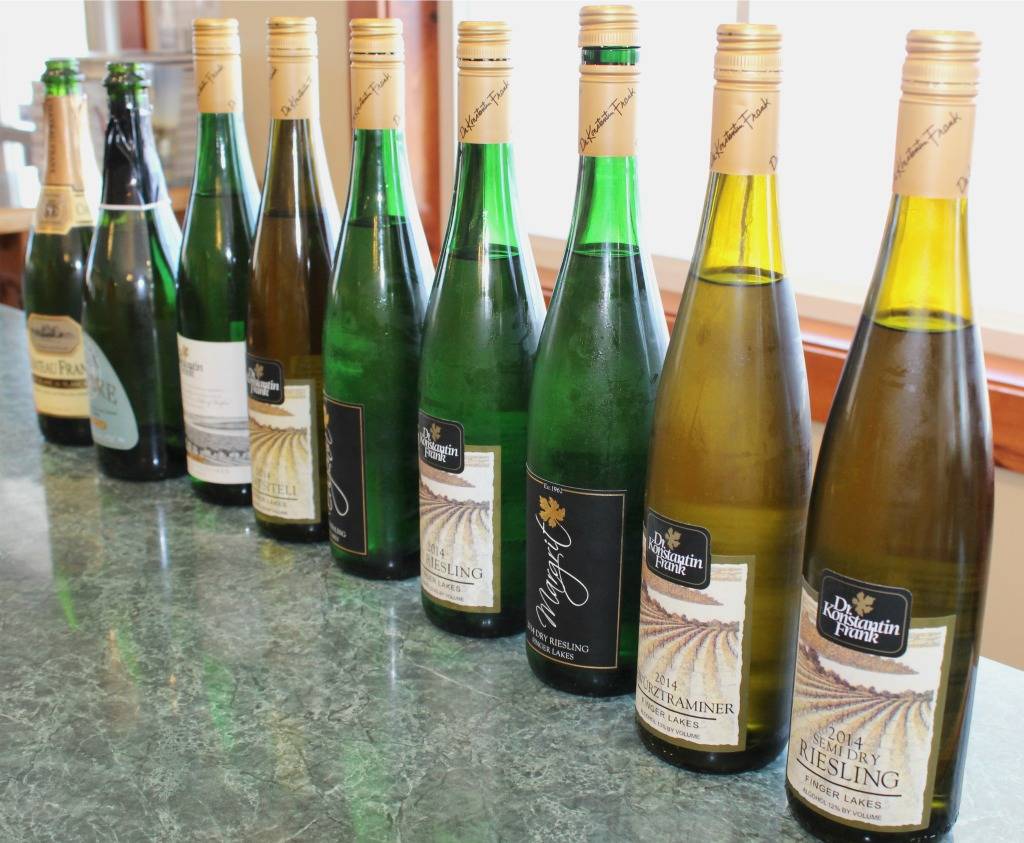 Steuben Brewing Company // With our first and seemingly unbeatable vineyard under our belt, it was time to switch gears and taste some local craft beers at nearby Steuben Brewing Company. Like many of the region's breweries, Steuben opened only three years ago as a New York State Farm Brewery, meaning at least 20% of its hops and 20% of all other ingredients must be grown in New York State.
Despite being early in the afternoon, Steuben's tasting room was already completely packed with visitors, bachelorette parties, and families. We found a small opening at the bar, where we both ordered the "4 x 4"– 4 small tasting pours for $4! While Sean stuck with the hop-heavy beers, I opted for the darker brews and stouts, with my favorite being the Hometown Brown Ale.
Added bonus? A popcorn machine was churning out fresh, buttery, FREE popcorn for everyone to enjoy with their beers. You really know the way to my heart, don't you Steuben?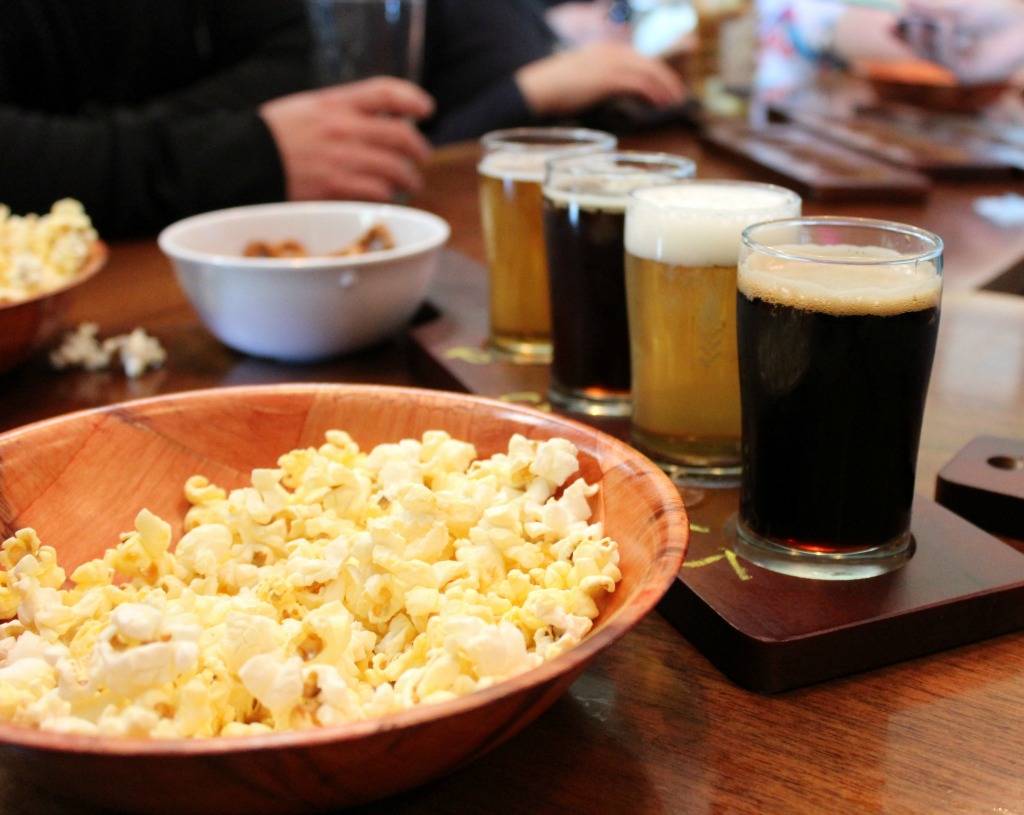 Keuka Brewing Co. // Just up the road from Steuben is Keuka Brewing Co., the very first microbrewery in the Keuka Lake region. A busload of partygoers and revelers were departing just as we pulled in, so we took full advantage of the quiet tasting room and owner Richard Musso's full attention.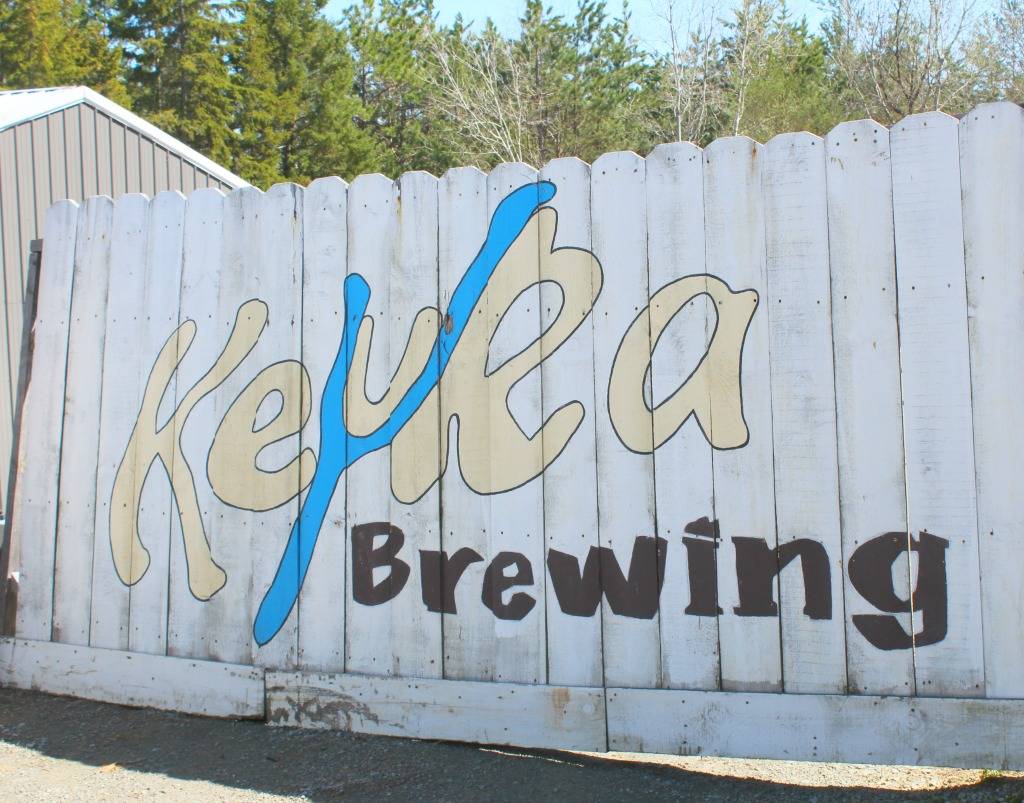 Richard invited us behind the bar and back into their brew room to get an idea of what small-batch specialty beers they were currently producing. In addition to the bags of hops and barley normally found in breweries, Keuka had baskets of fresh fruit and pallets of chili peppers to incorporate into their unique beers, like the Afterburner Habanero Ale. We did a generous tasting, including their spring seasonal, a German-style Kolsch called the Perstephanie, and their famous imperial stout, the Local Mocha Stout (YUM).
As a long-time resident of Keuka Lake, Richard gave us an idea of just how quickly the craft beer industry grew in the Finger Lakes since Keuka Brewing's launch in 2007. Though dozens of breweries now surround the Finger Lakes, OG ballers Keuka Brewing Co. remains one of the best. And we brought cans of the Habanero Ale home to prove it.
Keuka Lake Vineyards // After two breweries, we were ready to switch back to wine, so we headed down the road to Keuka Lake Vineyards & Winery, which hosts tastings in their inviting white farmhouse.
KLV specializes in estate wines. This means their wines are made entirely from grapes grown in their vineyards. The production process takes place on the property from start to finish. And, because KLV has vineyards on both the western and eastern slopes of the lake, they're able to source grapes that are exposed to different soils, winds, and temperatures, giving their wines a truly one-of-a-kind taste from season to season. Don't believe us? Just check out the top-notch list of restaurants where you can find KLV wine.
In the middle of our tasting, we were lucky enough to meet Mel Goldman, the vineyard founder and manager, who was just coming in from his afternoon walk around the estate. For most of his professional career, Mel worked abroad bringing agricultural innovation to developing countries. He told us he always looked back fondly on time he spent working on friend's farm many years ago, and so on a chance visit to Cornell with his son, Mel and his wife fell totally in love with the area. It wasn't long until their land was purchased and Keuka Lake Vineyards began.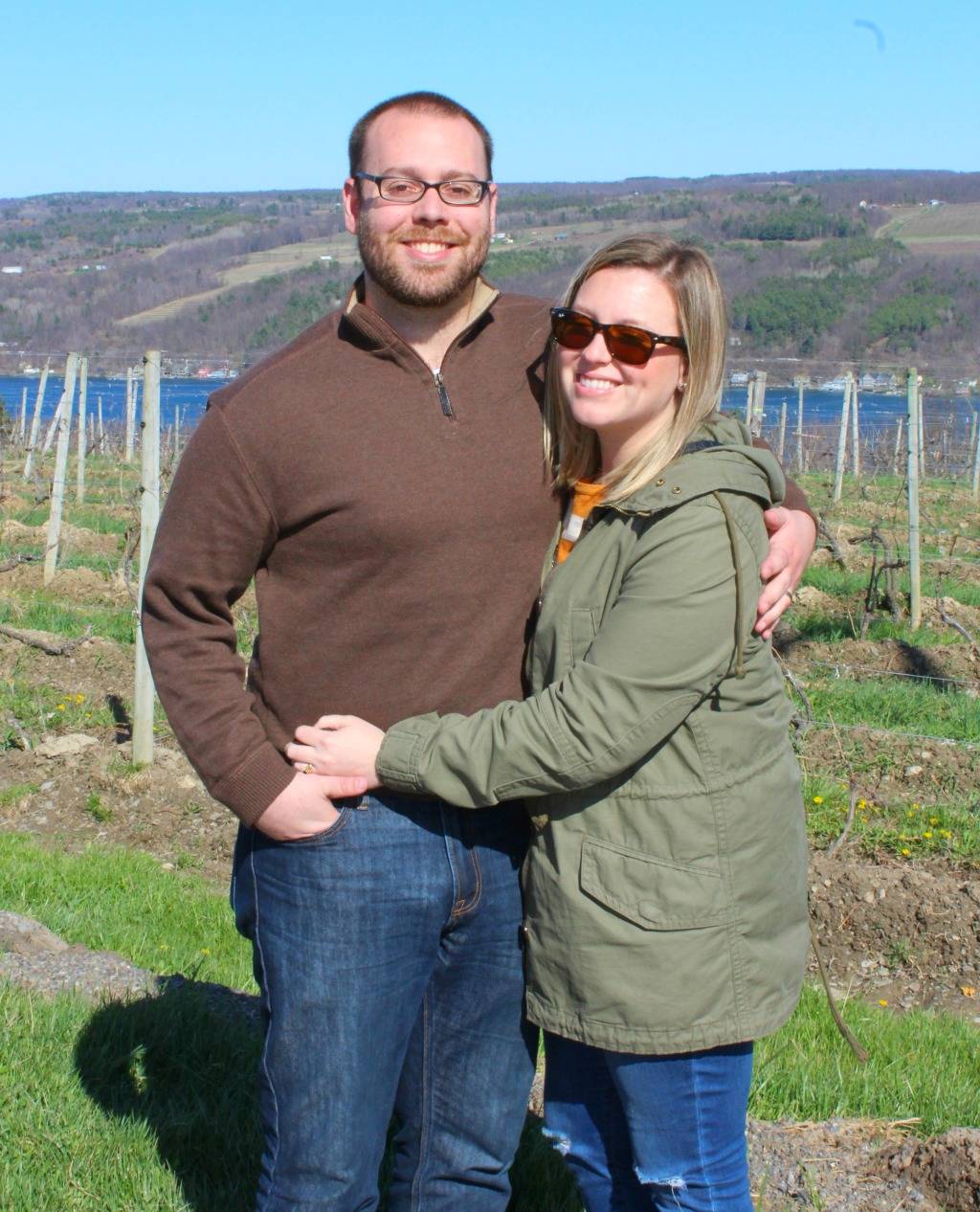 Brewery of Broken Dreams // With more wine under our belts, it was time to switch back to beer at Brewery of Broken Dreams before calling it quits on our day of vineyard- and brewery-hopping.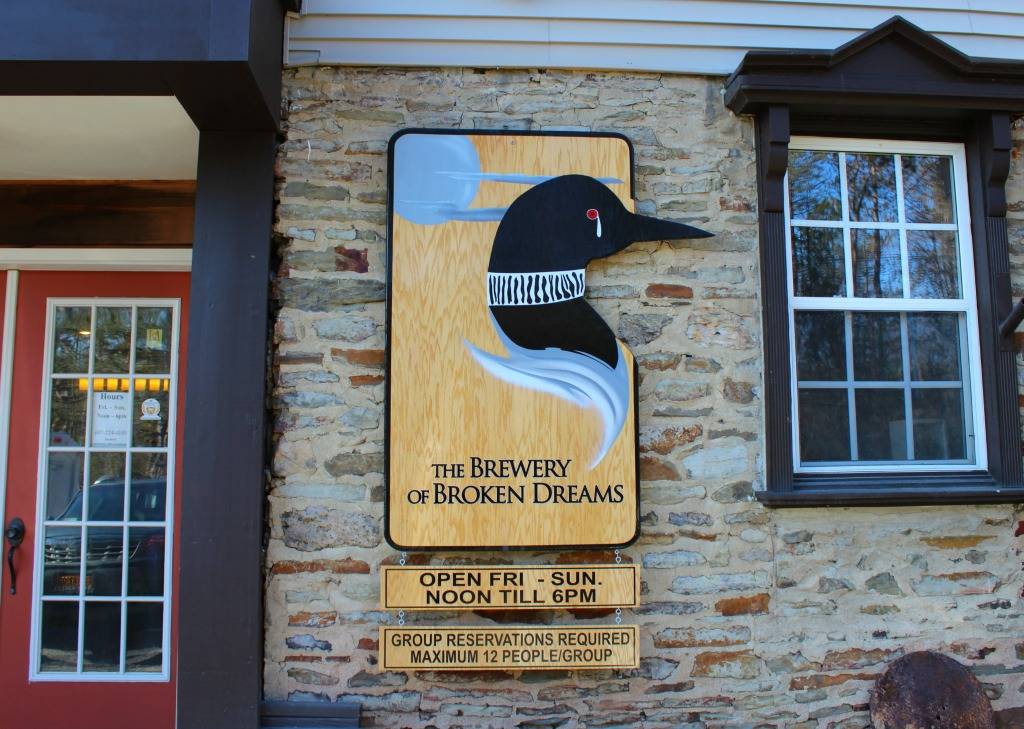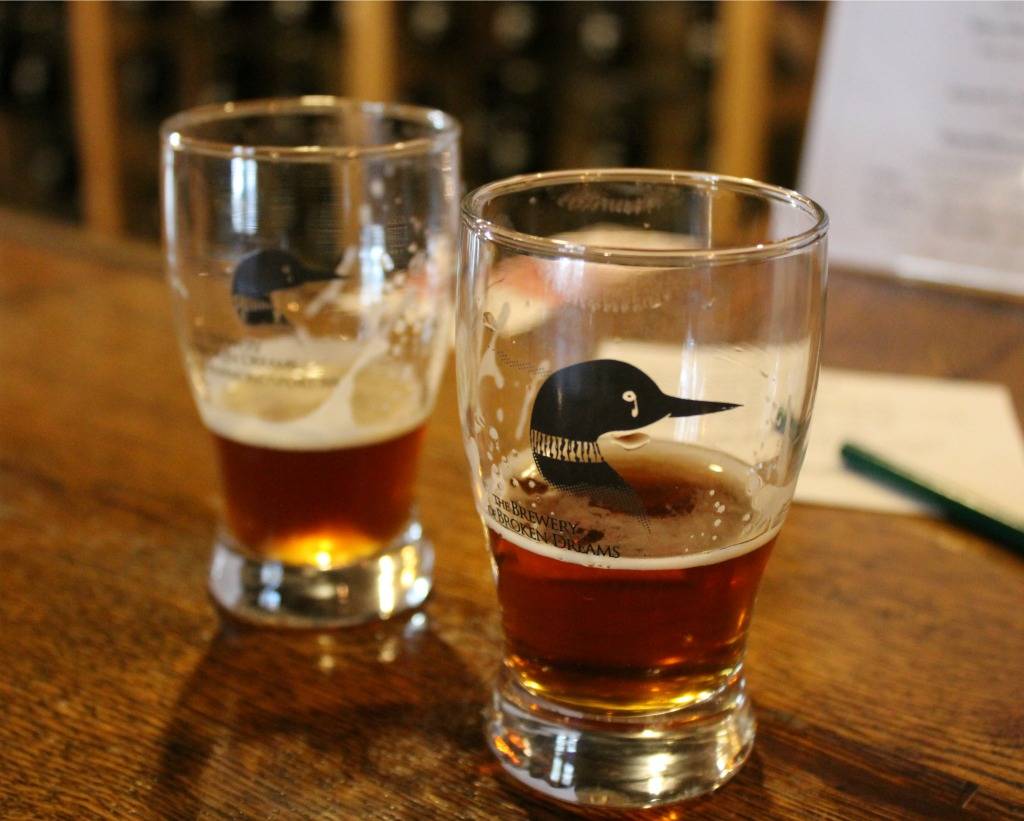 Like Steuben Brewing Company, the Brewery of Broken Dreams is also a proud New York State Farm Brewery. By this time in the day, I couldn't possibly begin to remember which beers we tasted, but I can tell you that a) we enjoyed them immensely and b) the cozy, warm tasting room was enough to bring us back time and time again.

Unbelievably, our full day of wine and beer tasting only covered about six miles along the western side of Keuka Lake. I'm taking this as a concrete sign. We have to return and explore the other side of the lake!
Plus, I still haven't finished gushing about all of my Finger Lakes' favorites! So, up next time? My greatest hits, featuring Hand + Foot and Moonshadow B&B. Stay tuned, lazies!
xo!
the wino
Our time in the Finger Lakes was in partnership with the Corning and Southern Finger Lakes division of the Steuben County Conference & Visitors Bureau. My opinions are entirely my own.
Save
Save
Save
Save
Save
Save
Save
Save
Save
Save
Save
Save
Save