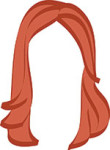 When we told most people that we were going to Mexico, their first reaction wasn't "that's amazing, have so much fun!" It was usually more along the lines of "don't leave the resort, you'll die!" and "don't get beheaded!"
Though the news does report these things (and I think maybe moreso in Texas where K is from because he got the most warnings), we weren't too concerned. For one, we weren't planning to leave the resort during this quick trip, and for another, there are tons of articles refuting that ALL of Mexico is unsafe.
Still, we found that there were very real dangers in the resort itself.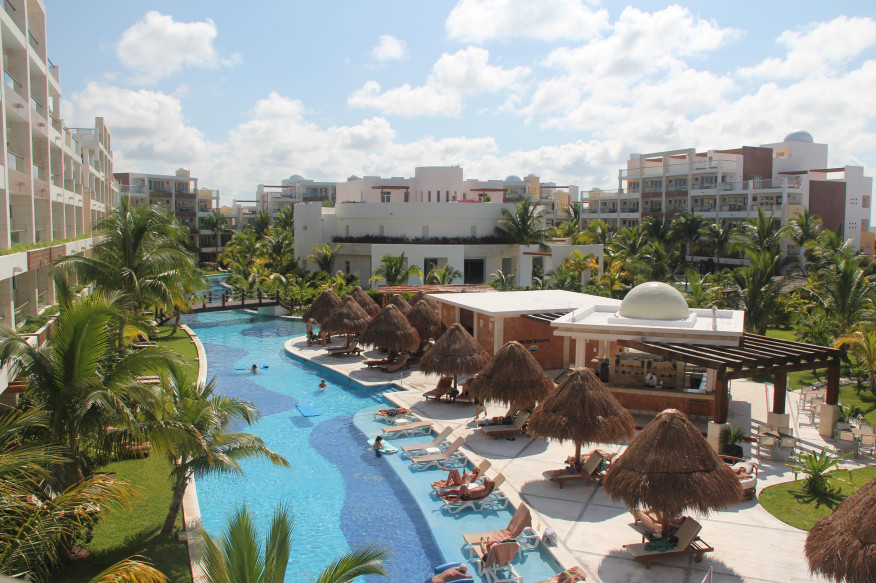 Aggressive Lizards – We were pretty excited everytime we saw a lizard hanging out sunning him/herself, until we met a couple in the pool (who had been to the resort before so they knew Important Things) warned us that these are tail whippers and if you get too close, they will swing their tiny tails at you and leave a welt. There was fear in his eyes when the husband whispered, "just like gettin' whipped by a bath towel."
Repeat Offenders – I mentioned this briefly before, but the real danger at Excellence Playa Mujeres wasn't the tap water or the threat of being beheaded: it was anyone who had been to the resort before and wanted to share their knowledge. It was from a Repeat Offender that we heard, "You should go to Spice. Their Thai food is SOOO GOOD." Guys. Thai food at a Mexican All Inclusive Resort: not good.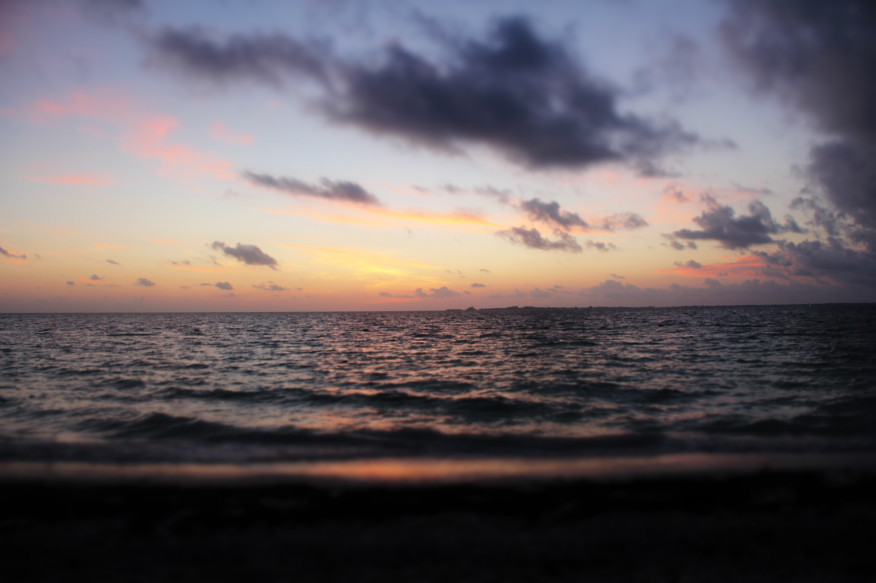 Night Swimming – Another word of wisdom from a Repeat Offender? "Oh, you can swim after 8 PM! They say you can't, but as long as you're quiet and ain't hurtin' nobody, you're fiiiiiiine." Fast forward to us swimming around (quietly!) at 9 PM when 5 machete-wielding guards threatened to cut off our hands if we didn't get back to our rooms and lock the doors. Luckily, we are a group of smooth talking con artists and they totally believed our "Whaaaat? We thought the pools closed at 10 PM! They don't? Are you sure? 10 PM!" as we Aladdin-ed ourselves out of there.
Swingers – Worse than repeat offenders? Couples who are splitting their time between two resorts and the second is Desire (<– ummmmm, NOT SAFE FOR WORK, PS. I found out the hard way, so you are welcome). I'm not saying that all couples at Desire are swingers, but the couple we experienced felt more like cult recruiters trying to lead us to naked salvation.
Poison – Do you even KNOW how many ways there are to get poisoned in Mexico? Forget about getting beheaded, getting poisoned is where we all need to be concerned. Food poisoning, sun poisoning, alcohol poisoning: all of these things are lurking around every corner, and I am pretty sure we ended up with 2/3.
Fiestas = Hidden Dangers
All in all, I came away feeling like maybe–just maybe–this whole MEXICO IS THE MOST DANGEROUS PLACE IN ALL THE LAND campaign is a little exaggerated. Of course there are parts of the country that tourists should avoid, and obviously you should run away from any situations that can put you in danger (especially drug related: be smart)… but isn't that the case with all travel?
For now: beware of tail whippers and bath towels, travelers.
xo!
the romantic