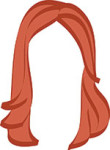 Is anyone else cursing Mother Nature for giving us what is hands down the most gorgeous day of the year on a MONDAY? Ok, good, me too.
This weekend, the hubs and I took Parker McPugface to the dog parks in Carl Shurz Park, which is basically my most favorite park in all of Manhattan. Forget that Parker doesn't really DO dog parks–we tried both the large and small dog runs and he sat off to the side and stared at us. Carl Shurz is on the East River and the running/walking/strolling-pushing (duh, it IS the Upper East Side) path is more like a boardwalk. Basically: heaven.
While we soaked up the sun and tried to make our dog less socially retarded, I realized that visiting parks while traveling is a necessity for me. If one of the things we love most when we travel is a glimpse of the local life, then I'm positive that public parks are possibly the #1 place to experience the local culture first hand.
A few of my favorites?
Killarney National Park (still not convinced it wasn't Fern Gully):
And while we're in Ireland, we can't forget St. Stephen's Green (for more than just the sheep dog I fell in love with):
See also Great Falls Park, both Virginia (below) and the Maryland side (per the wino):
Sleeping Giant State Park, CT:
Lake Nockamixon, Bucks County (and yes, I do recommend kayaking!):
The Regent's Park, London (umm if not for the roses alone, because come on):
AND Hyde Park, London can't be missed either:
And of course, we can't forget Central Park. Carl Shurz may be my local go-to, but I'll be the first to admit that Central Park is pretty close to perfection:

I'm missing about a million more (Tuileries, for one!) but now this is just making me want to shut down my computer and bolt outside. Who's with me?
xo!
the romantic