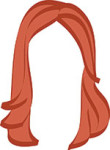 After a recent trip up north, I had a few revelations. I obviously decided to throw together a handy little guide to guide to Northern Ireland, but first: let me be introspective, mk?
One of the biggest revelations I've had since moving to London is that outside of this very cosmopolitan, international city, the UK & Ireland are far more suited for adventurists and lovers of the great outdoors. As they should be! The countryside is beautiful, and if hiking, biking and coasteering are your thing, well, have at it!
But, what if they're not your thing? Are you destined to never leave London, lest you be shunned by the rest of the UK for not getting your wellies dirty enough?
Nay, I say. Let's take my (fairly) recent weekend stint in Northern Ireland as an example, shall we?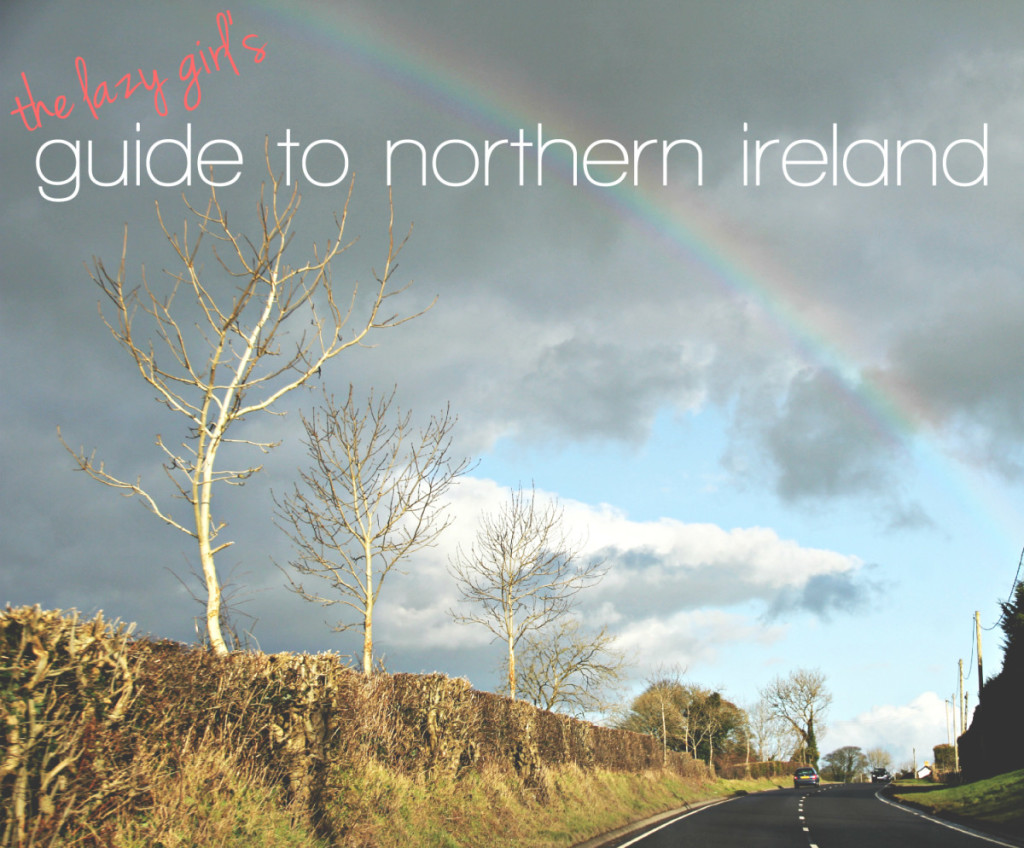 Step 1 // When in doubt, fly. Sure, the train can offer gorgeous views — our four hour ride up to Glasgow over Christmas proved this. But, even so, if you have a long weekend, there's nothing better than zipping off to the airport, boarding a flight for a 10 AM departure, and arriving in your destination, ready to eat lunch.
Once we picked up our rental car from Avis, we planned to hit up the highly recommended Portaferry Hotel for lunch. Instead, concern over catching the car ferry across to Strangford won out, so we nixed it in favor of making my spa appointment at the Slieve Donard.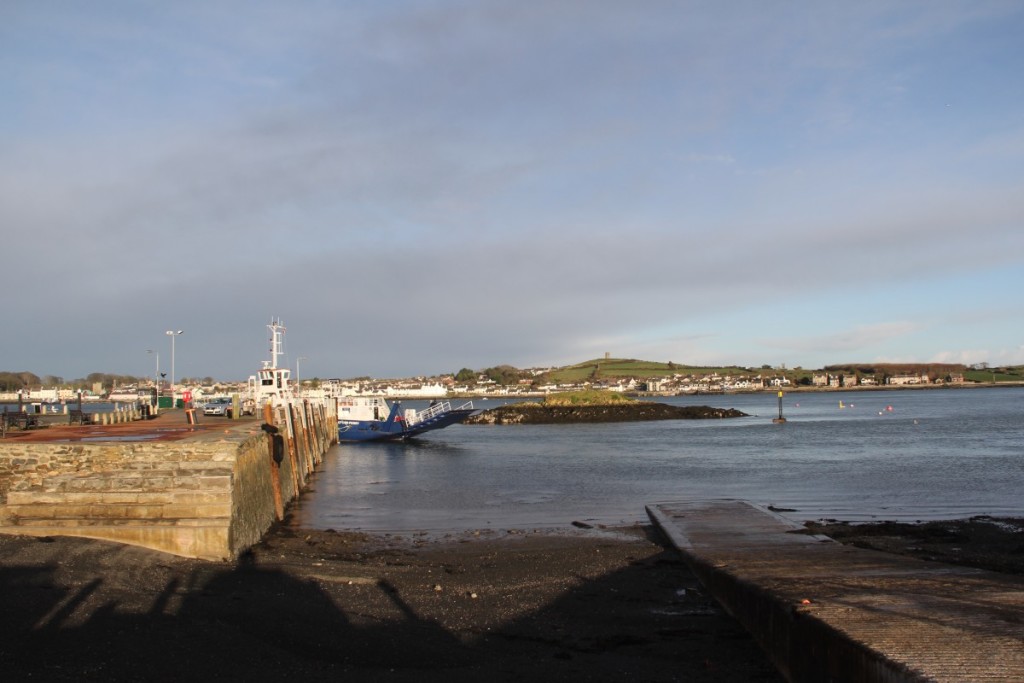 This proved to be a complete waste of worry, as the car ferry runs more often than the info I had found online, so, armed with a few extra hours on our side, we stopped for lunch at The Lobster Pot. The views, the food, and our first pints of Guinness did not disappoint. So, if you find yourself with time to kill in Strangford, give it a go.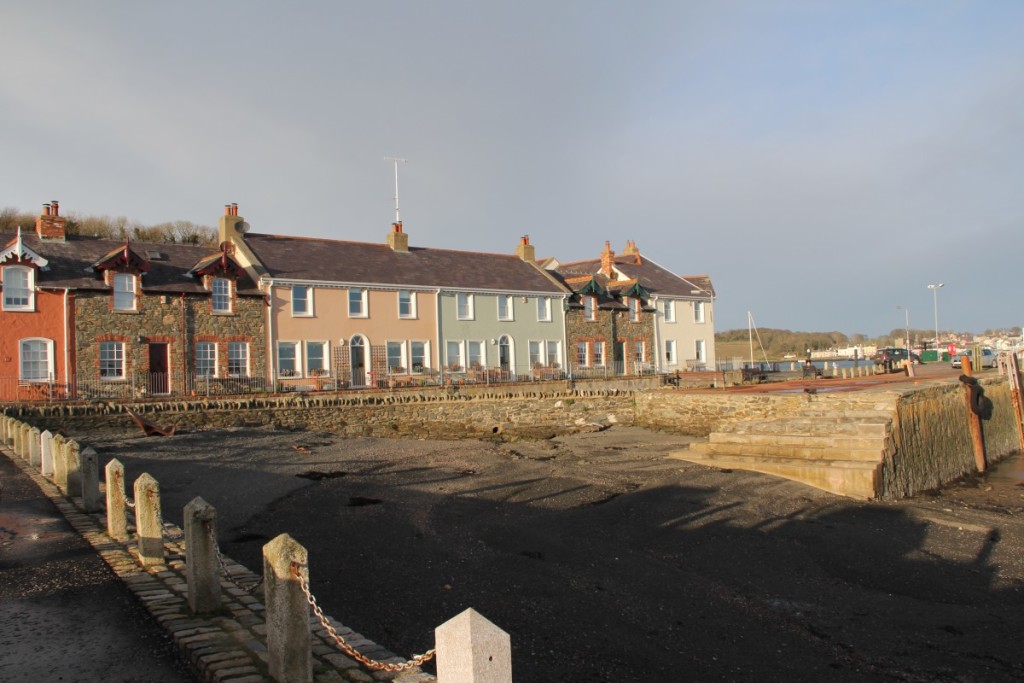 Step 2 // Stay somewhere beautiful. In a country as gorgeous as Northern Ireland, basically anywhere you stay is going to have a room with a view. I've learned in my travels that this can make even the drabbest of rooms feel amazing. I know this because I slept in a creepy old windmill once, and minded it significantly less when I realized you could see Mont St. Michel way off in the distance.
Fortunately, the views only add to the experience of staying in any of Hastings Hotels' 6 luxury properties scattered throughout the country. After our two nights at the Slieve Donard Resort & Spa in Newcastle, I'm declaring this one la crème de la crème.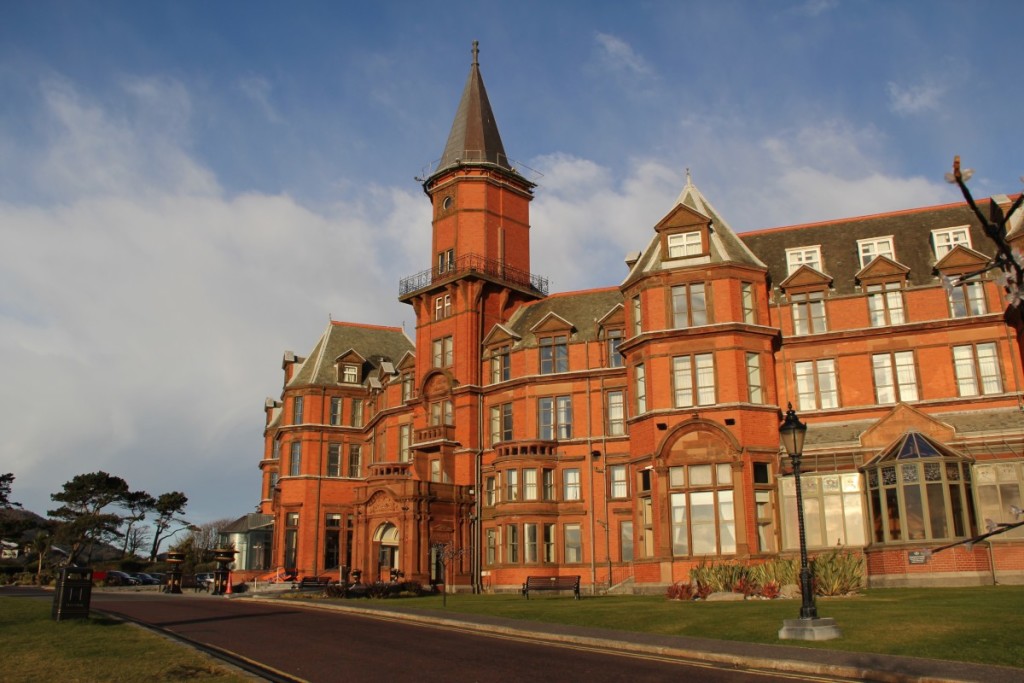 Full disclosure: I have nothing to base this on, as this was the only hotel we visited during the trip. But, I'm confident it's the best!
I mean, this was the view from their parking lot: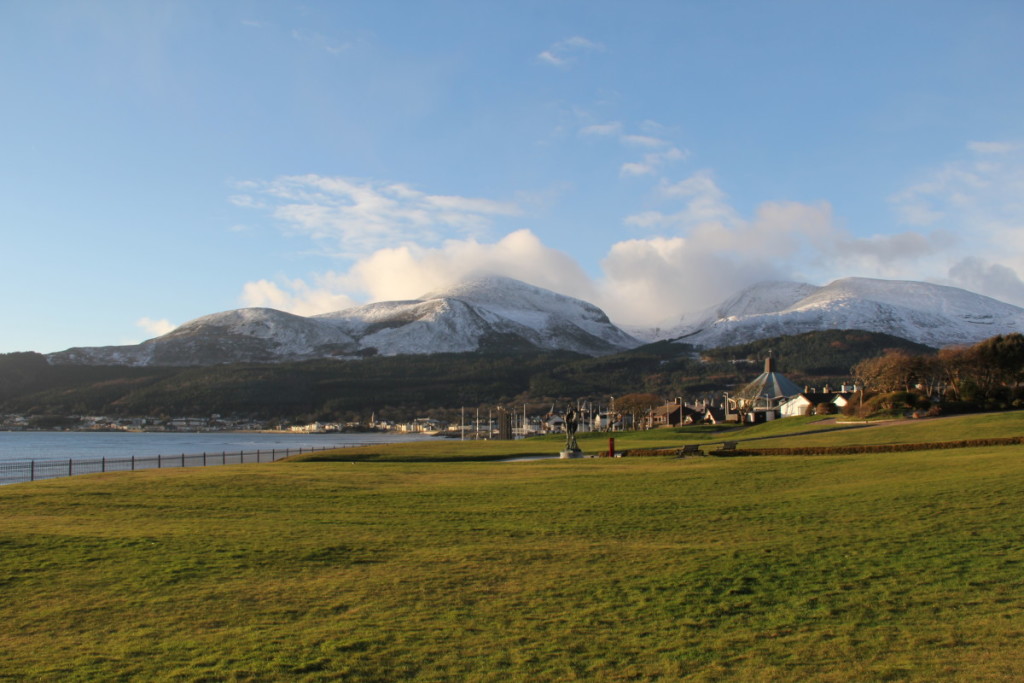 It was freezing and I literally screamed as a I ran from the car to the front door, stopping for 0.5 seconds to snap this picture. I screamed again, this time with glee, when we checked into our room to find the same view + macarons + homemade fudge + a friendly seagull who popped up to say hello.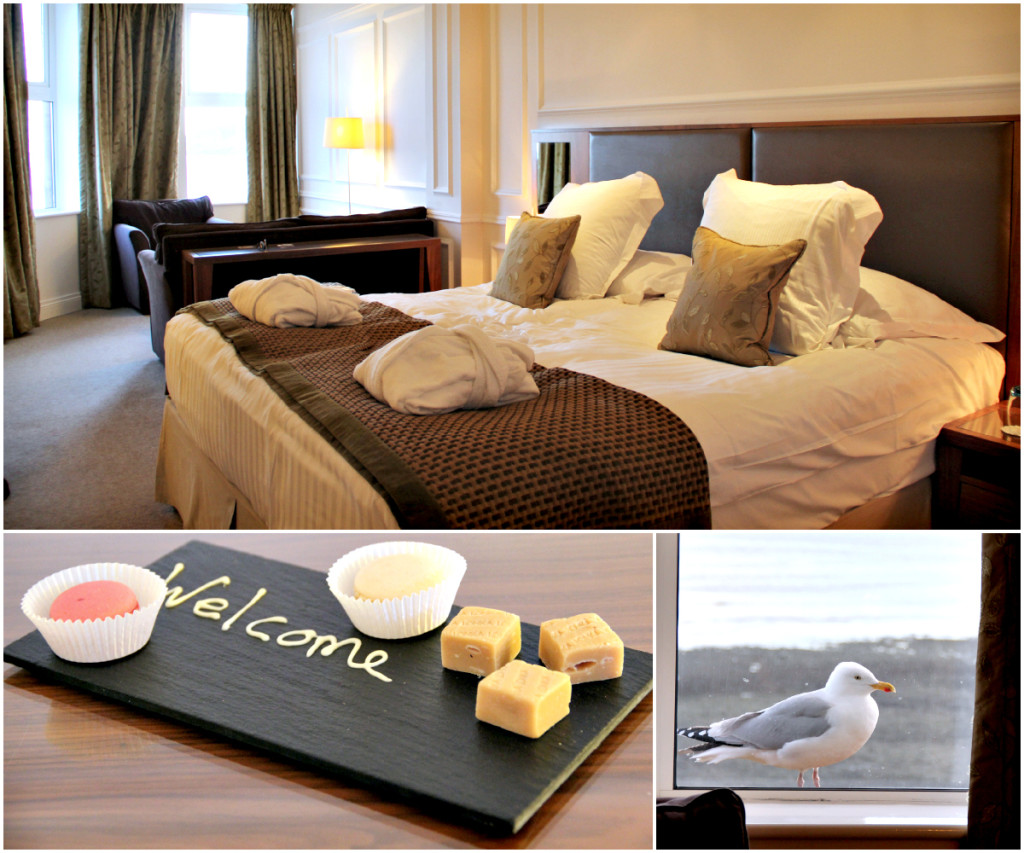 The resort itself is larger than I expected — the front is a bit misleading! Nestled at the base of (and named for) the Slieve Donard mountain in the Mountains of Mourne, it's only a short walk from downtown Newcastle. But it still feels like you're set off in the peaceful countryside. Our room was in the recently renovated resort wing, which was stunning. And, for a random weekend in January, surprisingly lively! The resort was packed with locals who had escaped their own hometowns for a weekend retreat. Always a good sign.
Step 3 // Treat yo'self. Shortly after we checked into the hotel, I was whisked off to the spa for a three hour treatment called the Winter Retreat. It's similar to their current Spring Sensation special, complete with all ESPA products, though more geared toward dry winter skin. As this is something I definitely struggle with every year, it did wonders for my face. The fact that I fell asleep a few times on the table is a testament to how completely and totally relaxed I was.

By the end, I was short on time before our dinner reservation. But I'm certain I could have spent an entire day lounging in their Relaxation Room or overlooking the Irish Sea from their vitality pool.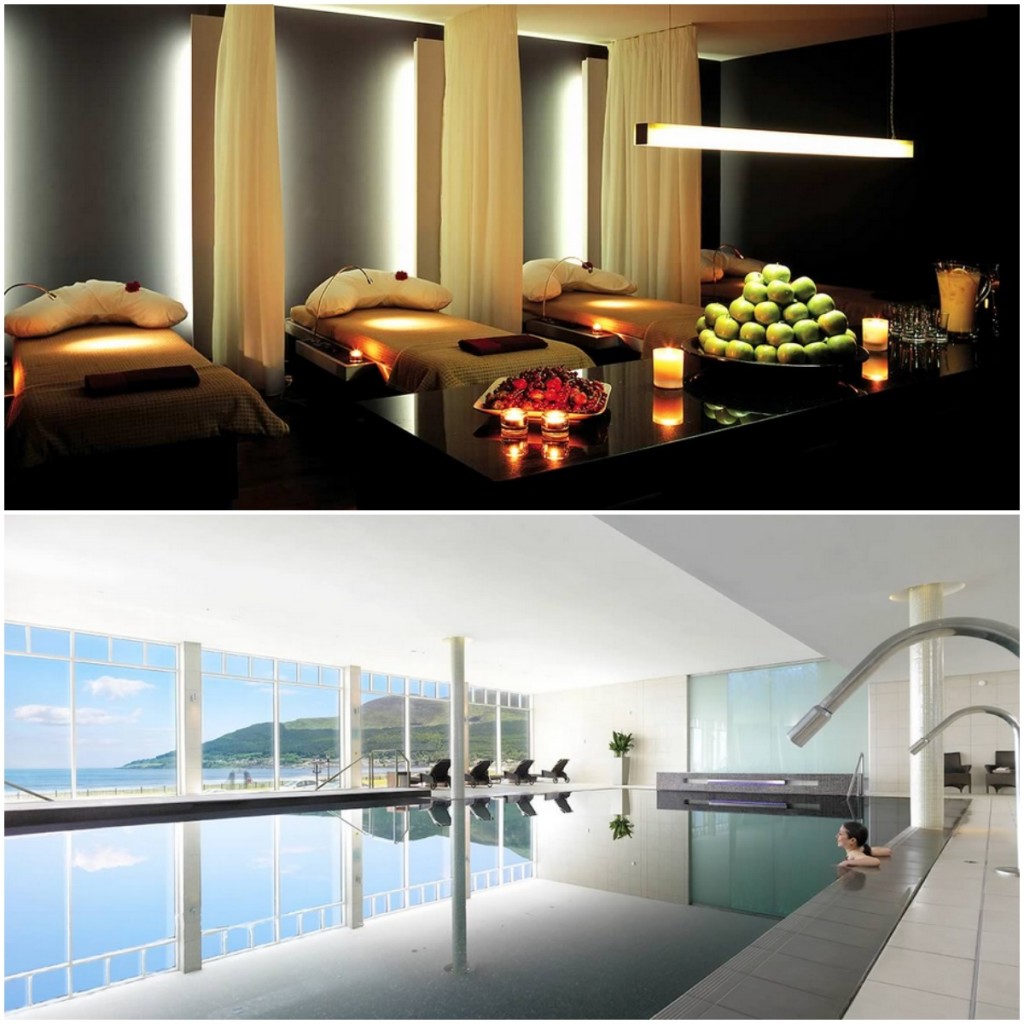 Photos via the Slieve Donard Resort & Spa
The hubs, left to his own devices, hit up the gym and the pool, and when we met back up post-spa day, we were equally as relaxed. Ok, fine, I was waaaay more relaxed, but he had nothing but positive things to say about his afternoon.
Step 4 // Indulge. On night one, we sauntered downstairs to the resort's own Oak Restaurant for a few signature dishes comprised of fresh, local ingredients. The food was absolutely delicious, and the dinging room was beautiful. But I will note that the ambiance catered to an older generation. A piano player tinkered away throughout the meal, and conversation was mostly kept to just above a whisper. After, we felt a bit more at ease in the lobby bar just down the hall. There, we had one final glass of wine each before calling it a night. The major perk of this arrangement was that I didn't have to bundle back up after my afternoon pamper sesh. This was extremely, extremely welcome.
The next night, we enjoyed dinner at Brunel's Restaurant at the Anchor Bar in downtown Newcastle. It's a five minute drive that would have been an easy walk had the bone chilling wind coming off the sea not turned us into giant wimps. Located on the second floor above a lively pub, the food was again locally sourced. This is something that NI chefs clearly prioritize. The menu changes seasonally, so we each went with the specials of the day. Because I'm a bad blogger, I again took zero photos. It was a bit dark, and is there anything worse than a flashing light going off in the corner of your eye while you're trying to enjoy your meal?
Instead, we sat back and soaked it all in before heading back to the lobby bar of the Slieve Donard for one more nightcap. This time, on the strong recommendation of Mrs. O, who had just visited NI a few weeks before, I ordered a Shortcross Gin & Tonic. Though I'm still getting my gin legs, I loved that it was paired with an orange garnish, and can definitely see this being an upcoming summertime craving.
Honorable mention: Maude's came highly recommended as a quick breakfast stop and UMMM, go. I can't find their website. But they're right on Harmire Road in the heart of Newcastle and the scones will change your life. I barely even like scones, that's how good they are.
Step 5 // Explore from the passenger seat. Opposites attract, and it bodes well for me that I married someone who doesn't mind driving. I played navigateur (en Français, c'est très chic), while the hubs carted me and my camera all along the Causeway Coastal Route in search of some of Northern Ireland's most famous landmarks and stunning landscapes.
NI delivered, and we were not disappointed… especially because we practically saw all four seasons in one day. Pardon this next bit of photo dumping, but I promise you, there were a lot, LOT more I could have shared (and probably will eventually):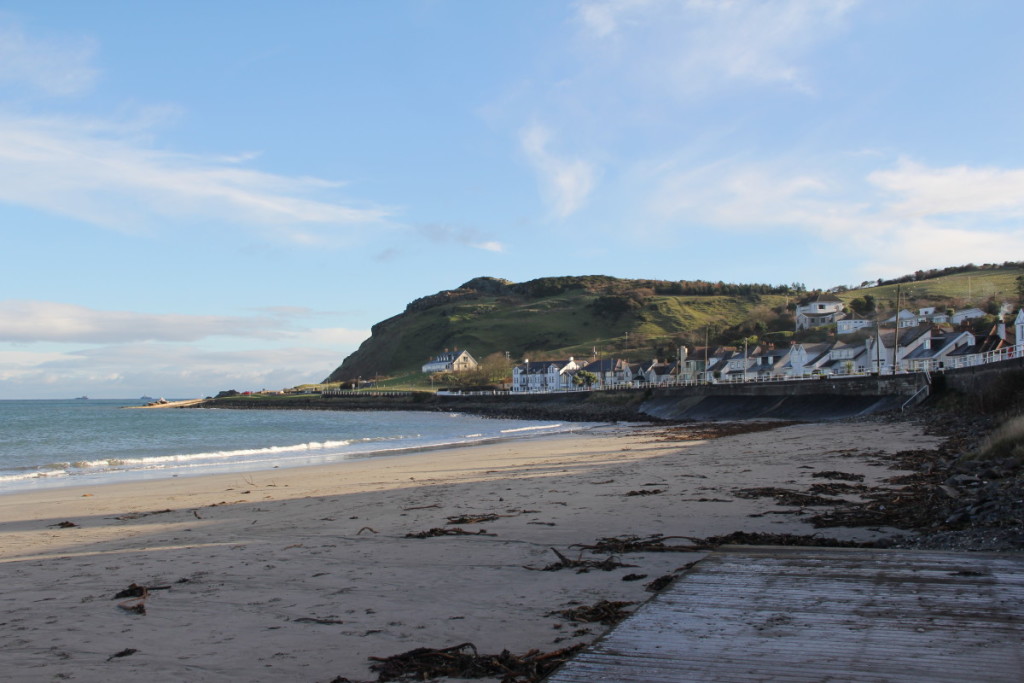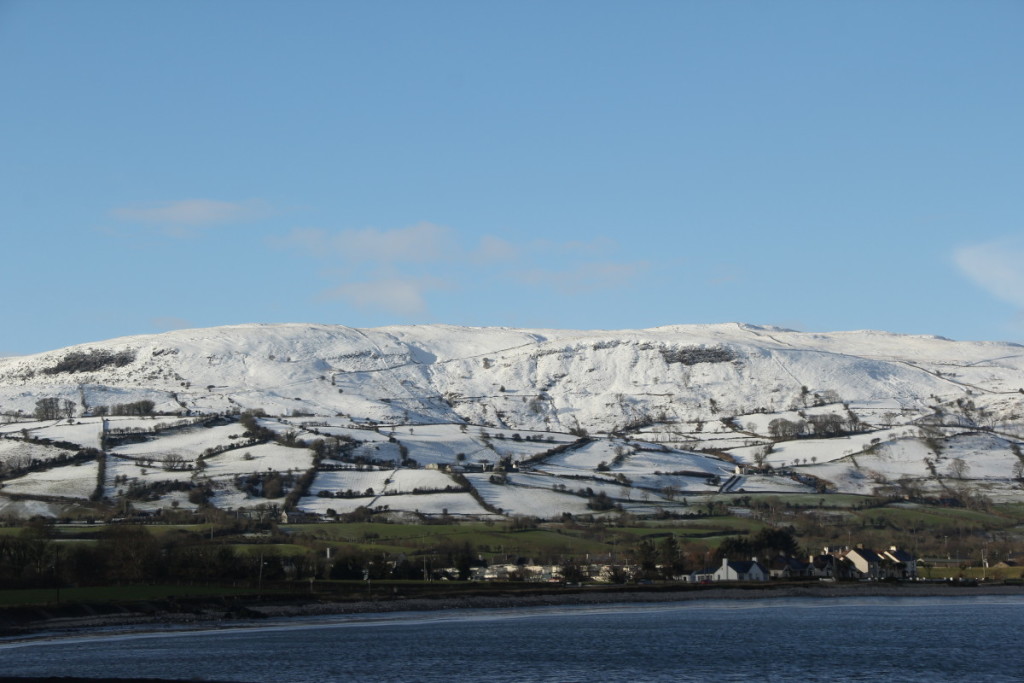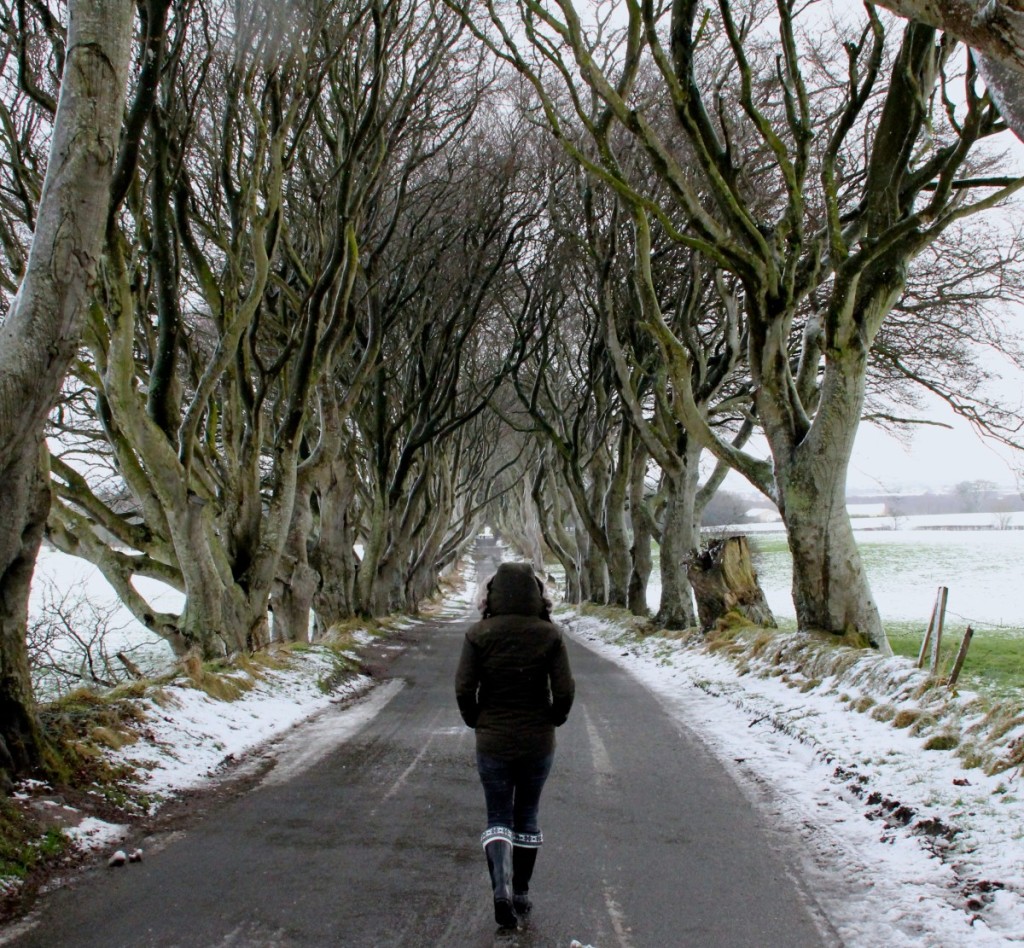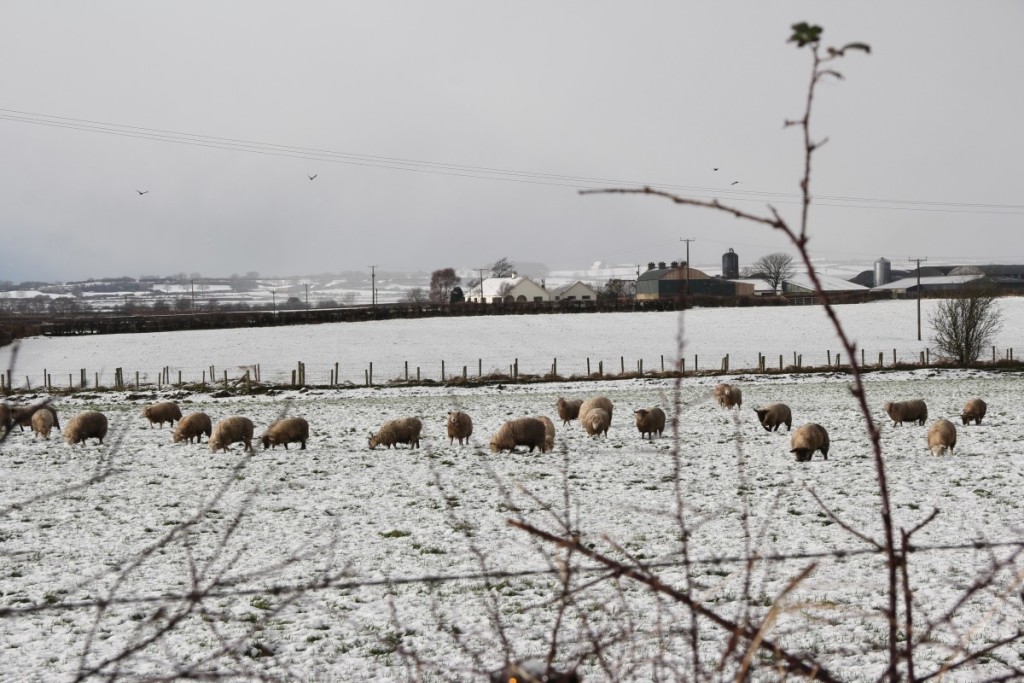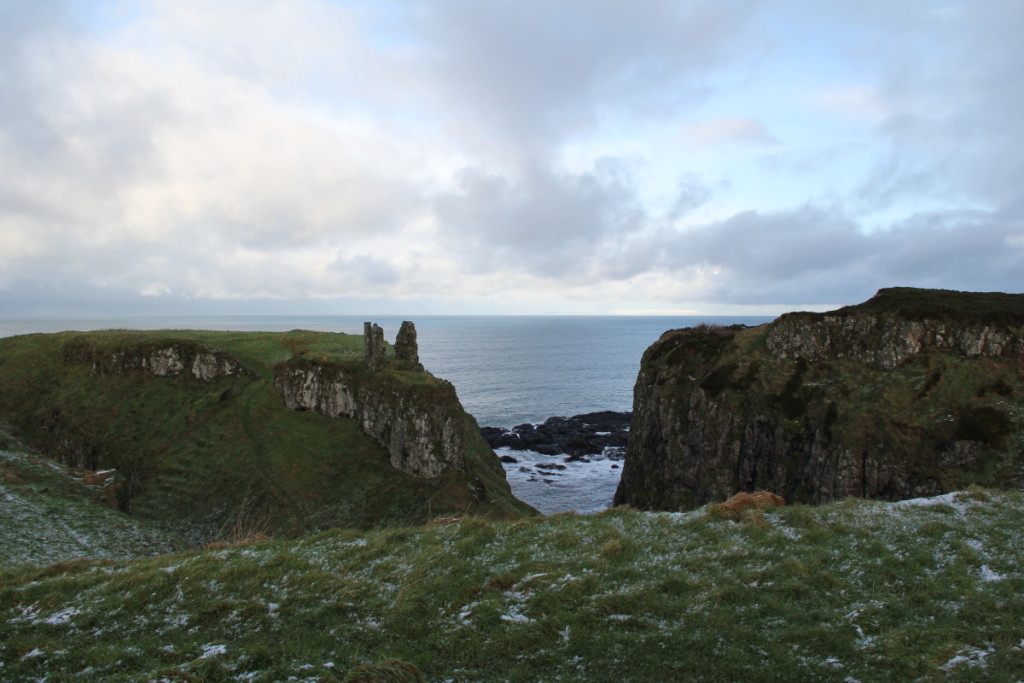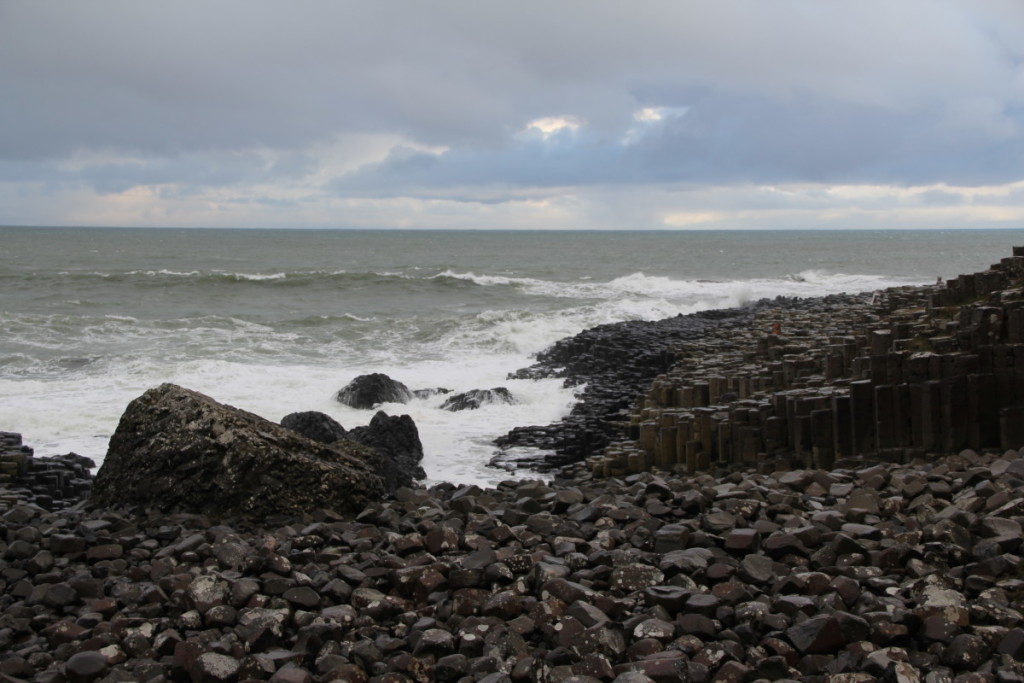 The Causeway was beautiful, but the Dark Hedges really did it for me. Game of Thrones fans will recognize them from the show. I personally have no idea what the context is — I just thought they were beautiful. We arrived from the less famous angle… I think we drove up from the south and they're more commonly seen looking down from the north? Either way, it was for the best. It felt like we had one of the most poplar sites in Northern Ireland all to ourselves. It wasn't until we reached the end and saw a queue of cars that we realized. We were probably looking at them from the "wrong" angle. If you see a line of cars, I say drive to the other end and snap away.
Other notable moments of the day included a quick swing by Bushmill's tasting room, which the hubs was all about, and an attempt to grab lunch at Ramore Wine Bar. We were unsuccessful as they had literally JUST closed for their afternoon break, but friends recommended it. Since one is from Northern Ireland, I'm passing along the rec and keeping it on my list for next time.
Step 6 // Never let go. I'll be honest, of all the things we had planned for the weekend, by the time it rolled around, I was least interested in heading into Belfast and going to the Titanic Museum.
I KNOW. WHO AM I? For one, 6th grade me would be appalled by that statement. For two, when have I ever not felt like spending time in a city? I don't know, I just was so relaxed and at ease in our resort… back to the grind and hustle and bustle of a capital city just did not sound appealing.
Fortunately, as it was a Sunday, it was a slow ease back into civilization. The city was nearly dead! We had a quick bite to eat at one of the few restaurants that was open before heading off to the Titanic Belfast.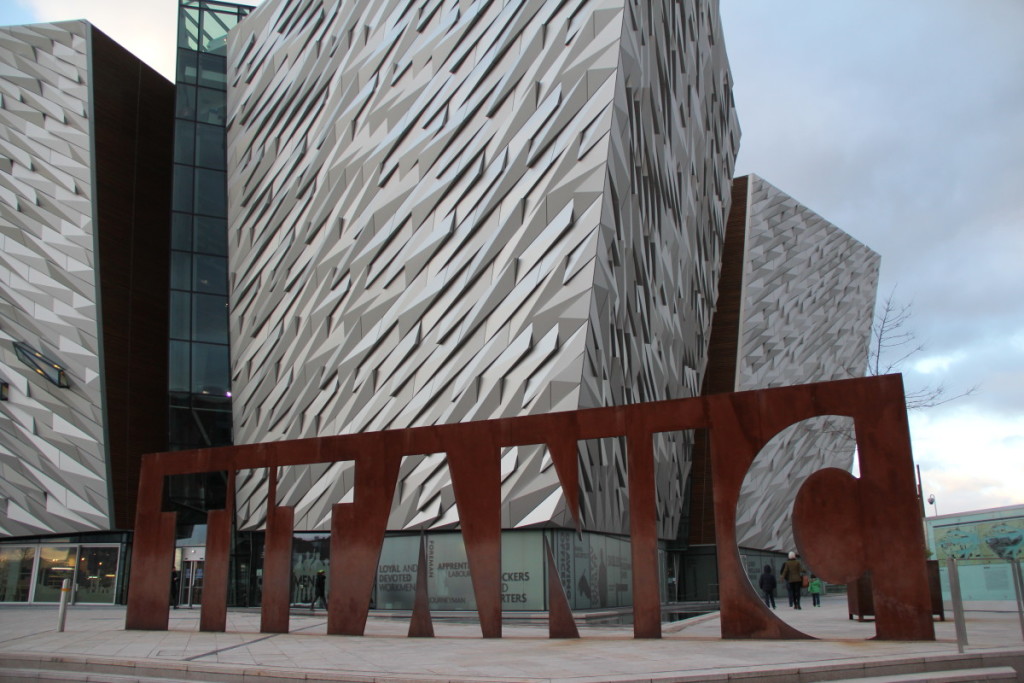 The architecture of the building itself is notable, and we took some time wandering around the perimeter snapping photos and taking it all in. It's easy to see the nautical influence, and it does the perfect job of setting the tone as you enter.
I'm not sure that going into deep detail of the experience benefits the museum. Part of the allure was that I had, genuinely, no idea what to expect. The exhibit begins with a smiling photographer who takes your photo in front of a green screen. You're then superimposed onto the base of the famous staircase in the grand dining room. Kicking off with this note of excitement feels a bit jarring, knowing what's to come. But it's soon clear that this is intentional. You're on the journey, too, alongside the investors, servants, crew, third class passengers, and first class VIPs. Though it's a story we all know now, the museum does an excellent job of inserting you into the events surrounding the ship's fate. Even if you thought you maxed out Jack & Rose's version circa 1997, it's well worth a visit.

The slipway where the Titanic was born.
My personal favorite was the floor dedicated to the interiors. Here, a 3-sided black box takes you on an immersive, digital tour. You travel through each deck of the massive ship, from the engine room up to the captain's quarters.
And sadly, that was a wrap! Shortly after our tour of the museum ended, we were back in the car and en route to the airport. This is, like, 2 seconds from the city center. So… don't worry about cutting your time short to make your 90 minute flight back to London.
Clearly, as such a small amount of our time was spent in Belfast, a return is necessary. I'm thinking a summer escape full of pub-hopping and exploring the famed live music scene is in order? Though it'll be hard to resist not going back out to Newcastle, too…
xo!
the romantic
– Thank you to Hasting Hotels and Discover NI for hosting us for the weekend. Your officially showed us all that County Down and County Antrim have to offer! All opinions are, as always, my own. Now that I live such a quick flight away, I promise I will be back.
Save