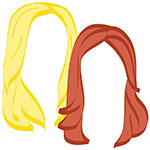 As we get older — and, we'd like to think, wiser — we've learned to prioritize when it comes to travel-planning.
Once we've settled on a destination, we spend our pre-trip time wisely: finding the perfect hotel (or villa or chalet or château, we're not picky), picking out a dream destination-specific wardrobe that we probably can't afford, and figuring out what and where to eat and drink our days away.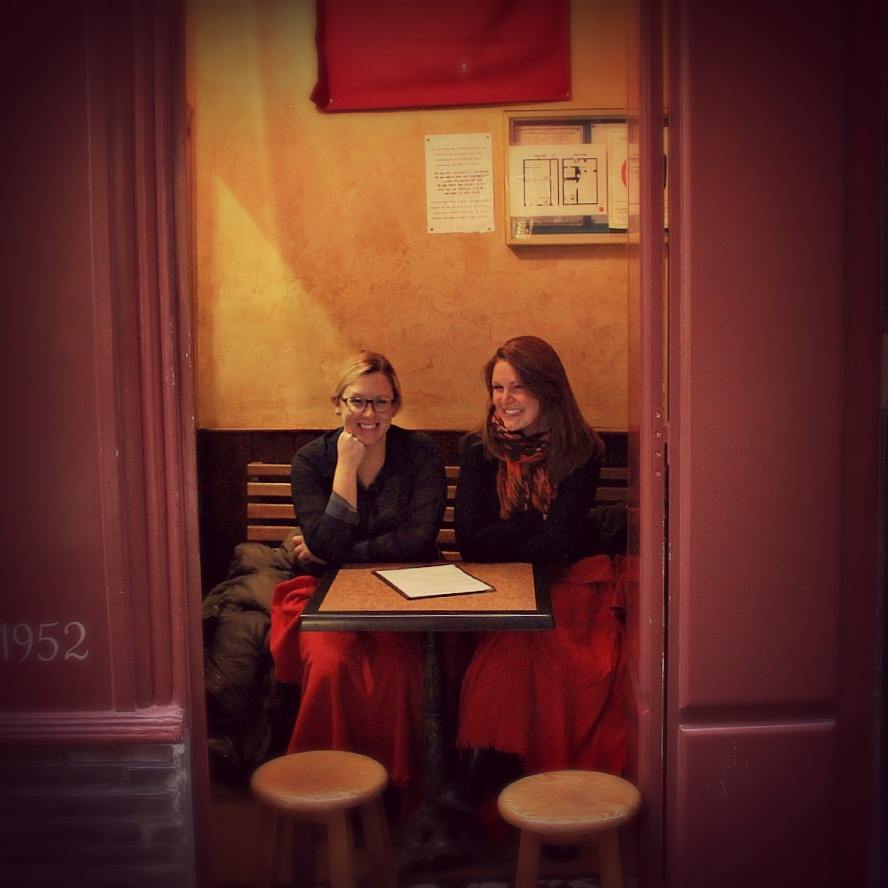 Us in Paris, not climbing the steps of Sacré-Cœur.
This means, though, that we very rarely plan to do anything particularly tourtisty. If we find ourselves standing in front of a monument or walking past an important building? Sure, let's snap that pic! But going out of our way to pre-book tickets to a museum or actively seek out something like, say, the Spanish Steps? If it's up to the two of us, that's just not our style.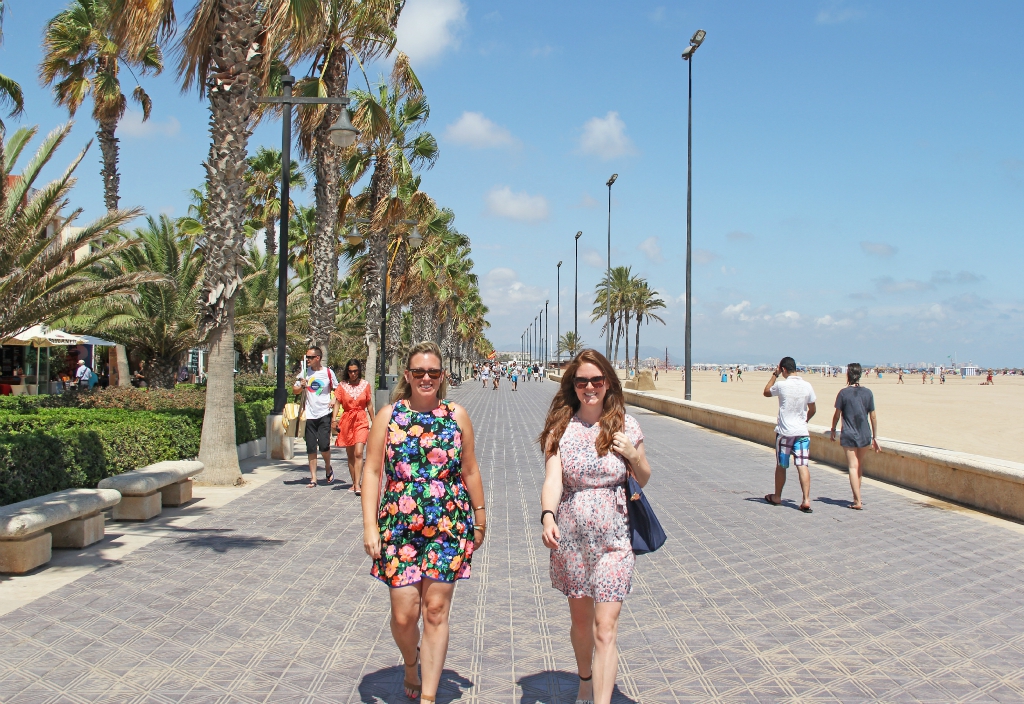 In search of authentic Valencian paella!
We saw… nothing else in Valencia.
It's not because we're avoiding culture… we're just (spoiler alert) LAZY. Sourcing that stuff is time-consuming, and we'd rather be on gchat, figuring out what to pack!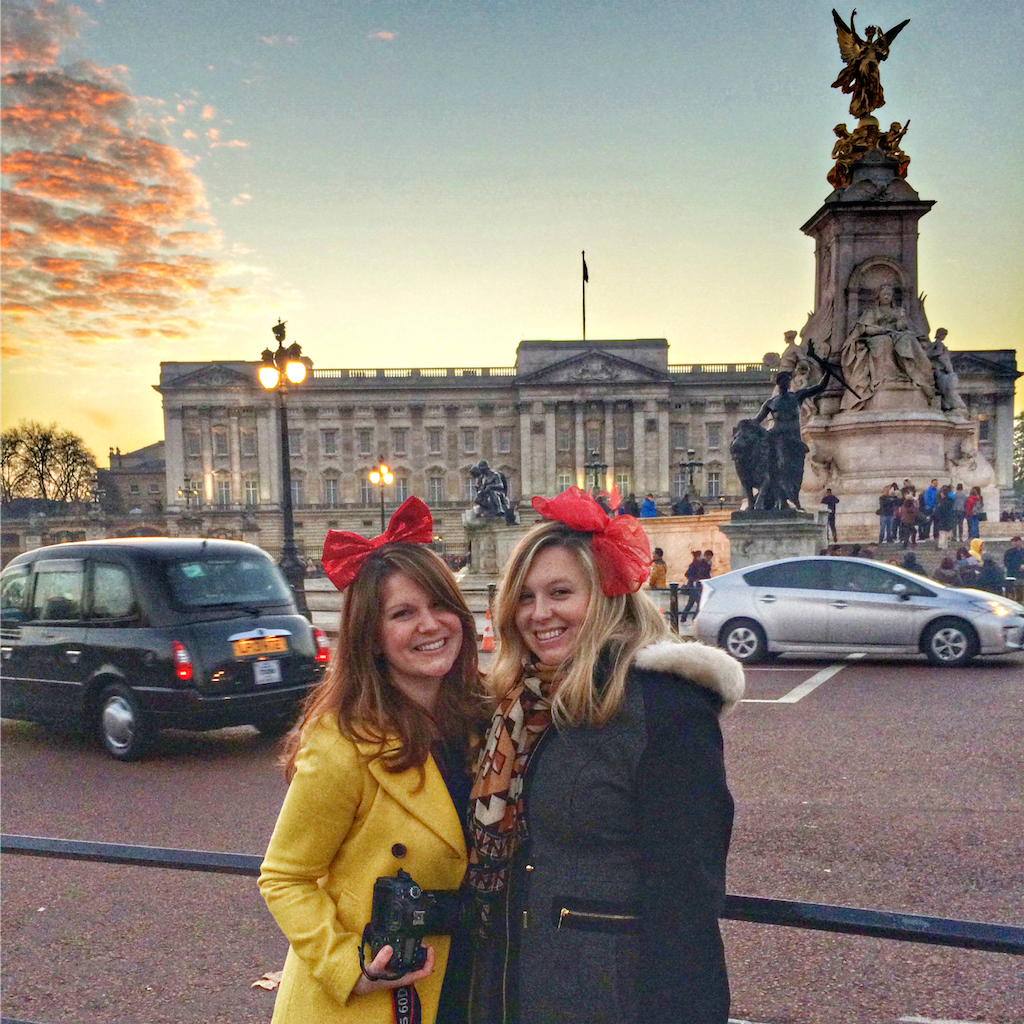 Trust us when we say: the Queen didn't want us inside the palace this day.
Enter, our new trip-planning guru: RueBaRue.
Their team reached out to us to take a peek at their new app, and to be totally honest, before we looked at the website, our first reaction was, "meh." Itinerary-planning apps are a dime a dozen, and they often end up just reading like one of those "Top 10 Things to See in BLAH BLAH" posts we all know and hate. Lots of tips, little useful info.
Then we downloaded it, and we couldn't have been more wrong.
In an effort to show you how the app works, we decided to pick a city and see what RueBaRue recommended based on our parameters. While we've already clocked many hours using the app to map out dream trips to Dubai and Tokyo and Athens (you can see the full list of RueBaRue's destinations on their website), we realized we wouldn't really know if these were great itineraries unless we picked a city we already know and love: London.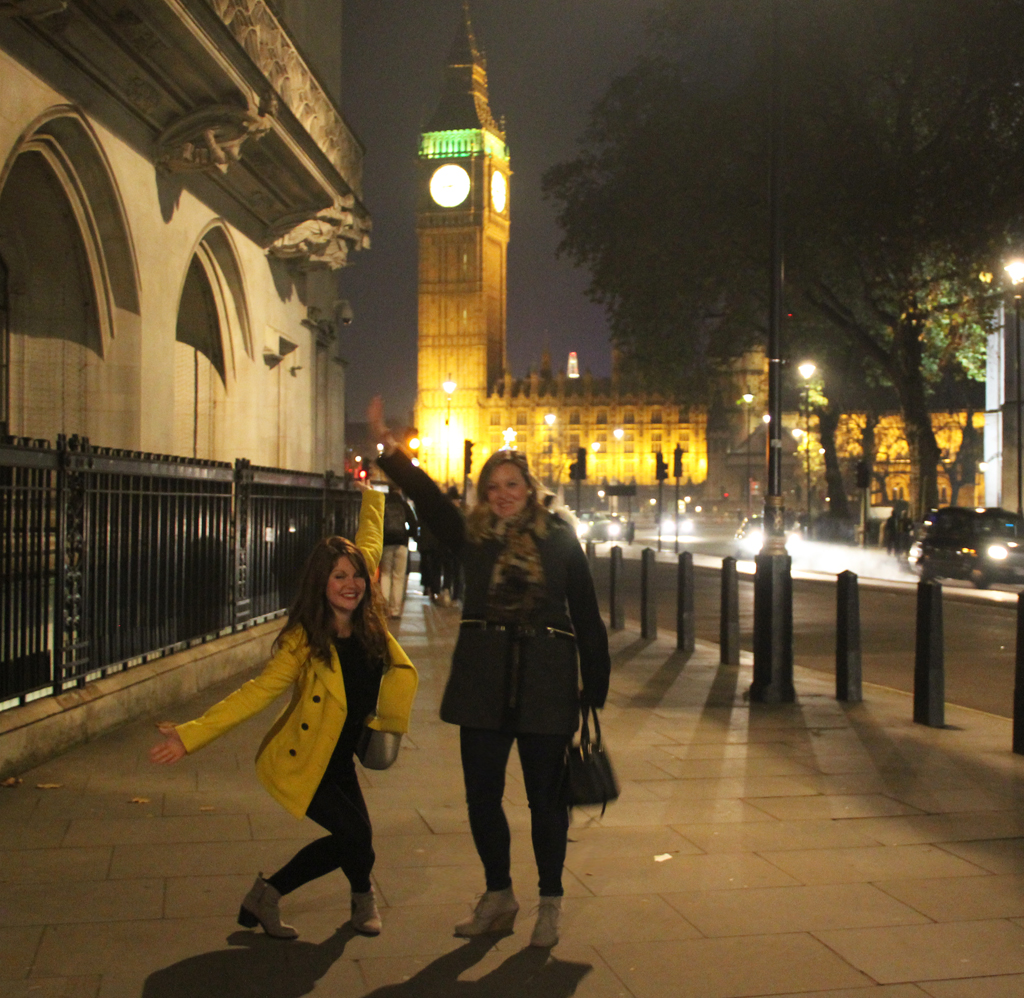 One time, the wino's husband threw up outside Big Ben.
….that counts for something, right?
It took the wino about a half a dozen trips to London before she saw the inside of the Tower of London, and honestly, we only went because we stayed in an apartment that looked right at it. Seriously, we were neighbors. Similarly, it took the romantic moving to the city to even know that the Churchill War Rooms exist, so really, we could have used RueBaRue years ago.
We decided to use RueBaRue to plan a pretend three-day trip to London, keeping in mind all of our usual parameters:
The itinerary, first and foremost, should be slow-paced (again, LAZY).
The "touristy" sites must be sandwiched between plenty of eating, drinking, and down time.
…and now that we think of it, those are our only two parameters.
When using RueBaRue, you have three main options: browsing top attractions in your chosen destination; planning a trip using an already existing starter guide; or, planning a trip from scratch.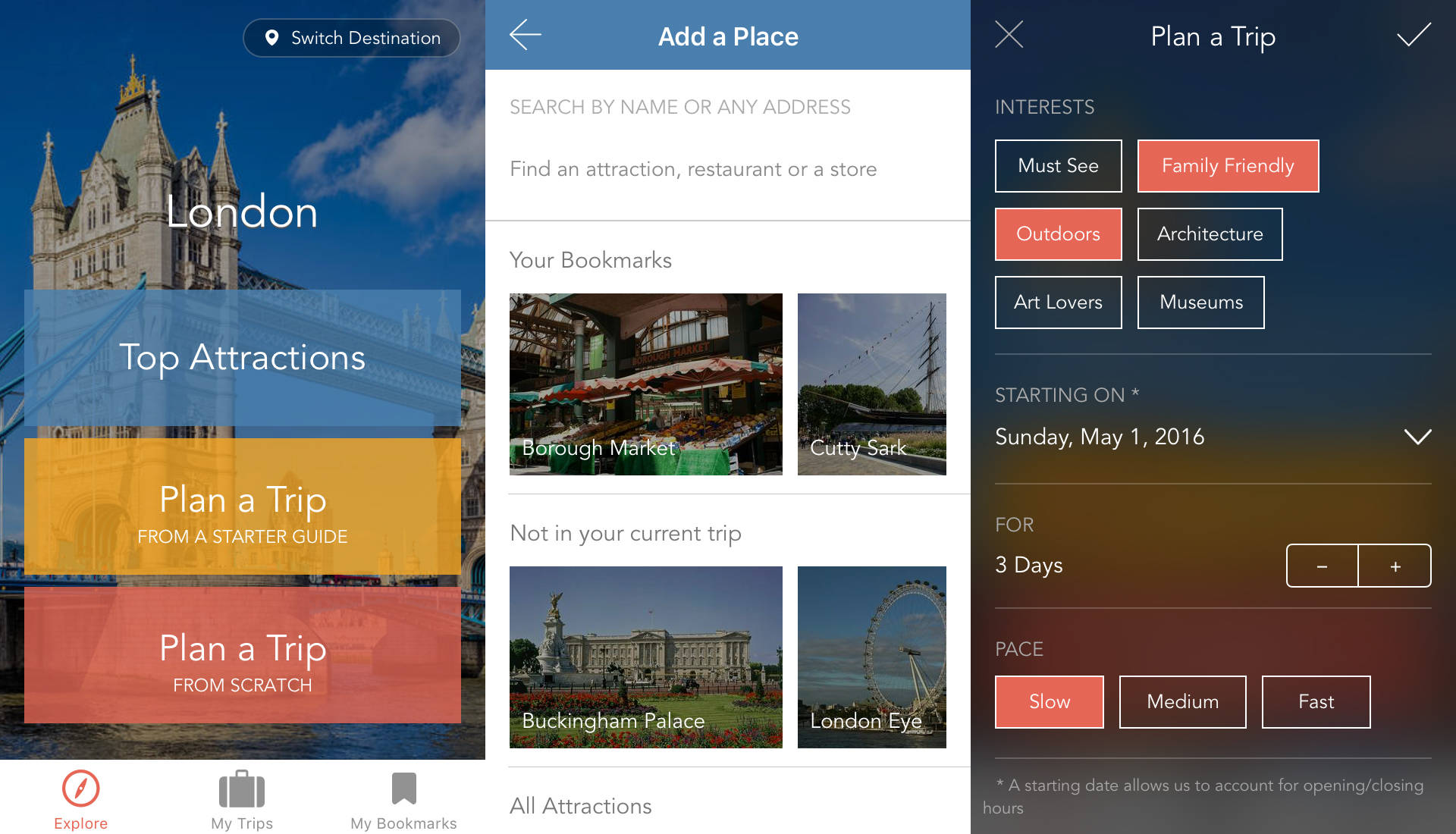 We started by exploring the Top Attractions in Londontown to see if there were any "must see" places on RueBaRue's list that we hadn't yet visited. From museums, to parks, to the local markets, RueBaRue had them all, including pictures, descriptions, and reviews of each, along with recommendations on how long you should plan to visit, information on how to get there, contact information for any info desks and reservation lines, AND — what may be our favorite feature — a direct link to call an Uber or Lyft to get you there! Genius.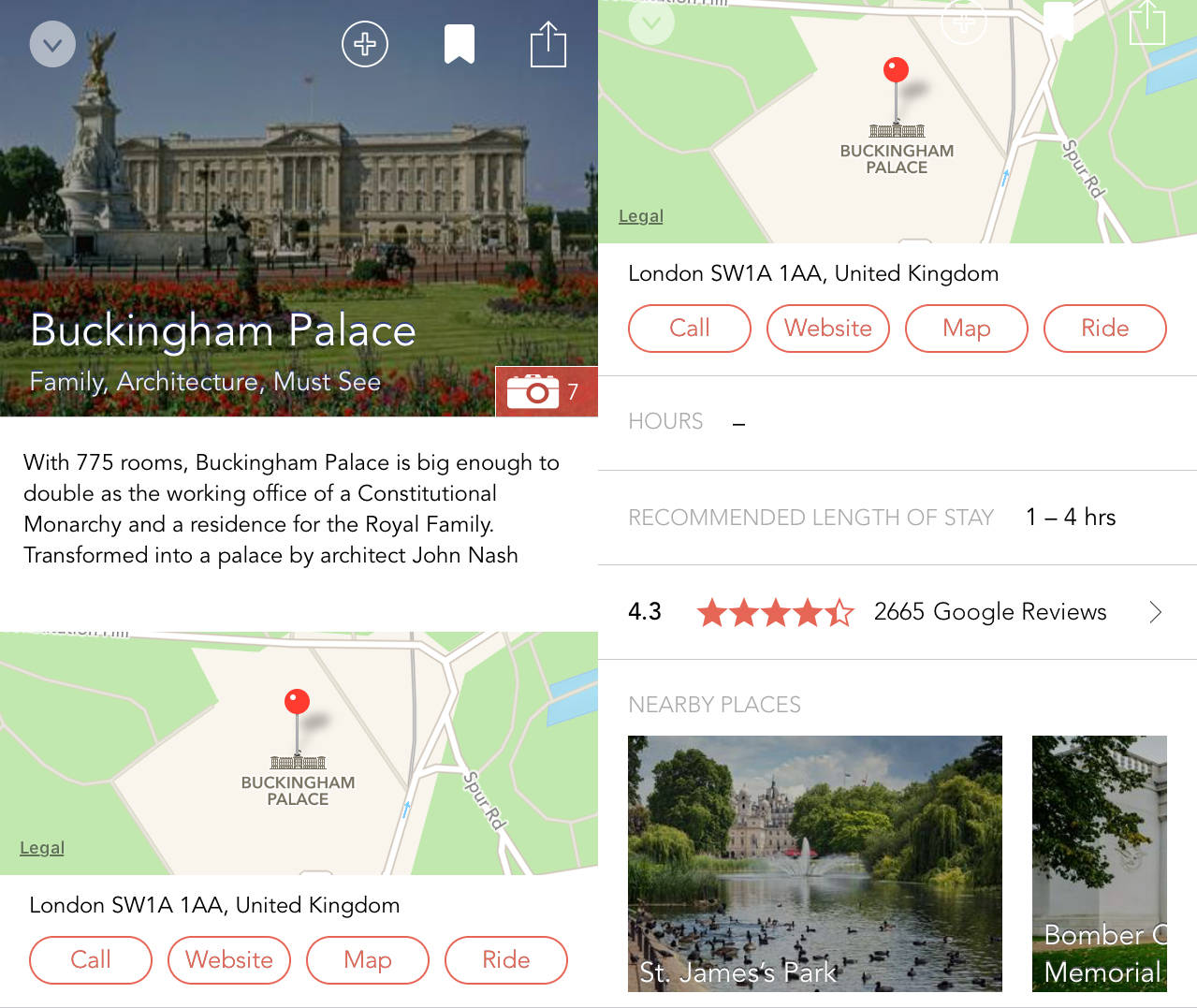 After bookmarking a few of the top attractions (ahem, all palaces), we used the RueBaRue Starter Guides to get a sense of what a slow-paced, three-day trip in London might look like when NOT planned by the Lazy Travelers. We were able to narrow the focus of the guides based on our interests, like selecting "family friendly" now that #lazybaby is in tow, and "outdoors" because we tend to wander, albeit slowly, from neighborhood to neighborhood.
On Day 1, our Starter Guide itinerary had us visiting Buckingham Palace in the morning, St. James Park in the afternoon, and Big Ben in the evening, with plenty of time between all three to wander. On days 2 and 3, they offered places like the Palace of Westminster, the Tower of London, and Convent Garden, all properly spaced out so that nothing seemed rushed or jammed together. Meaning, we could stop for wine between ALL of these tourist attractions. Again, genius.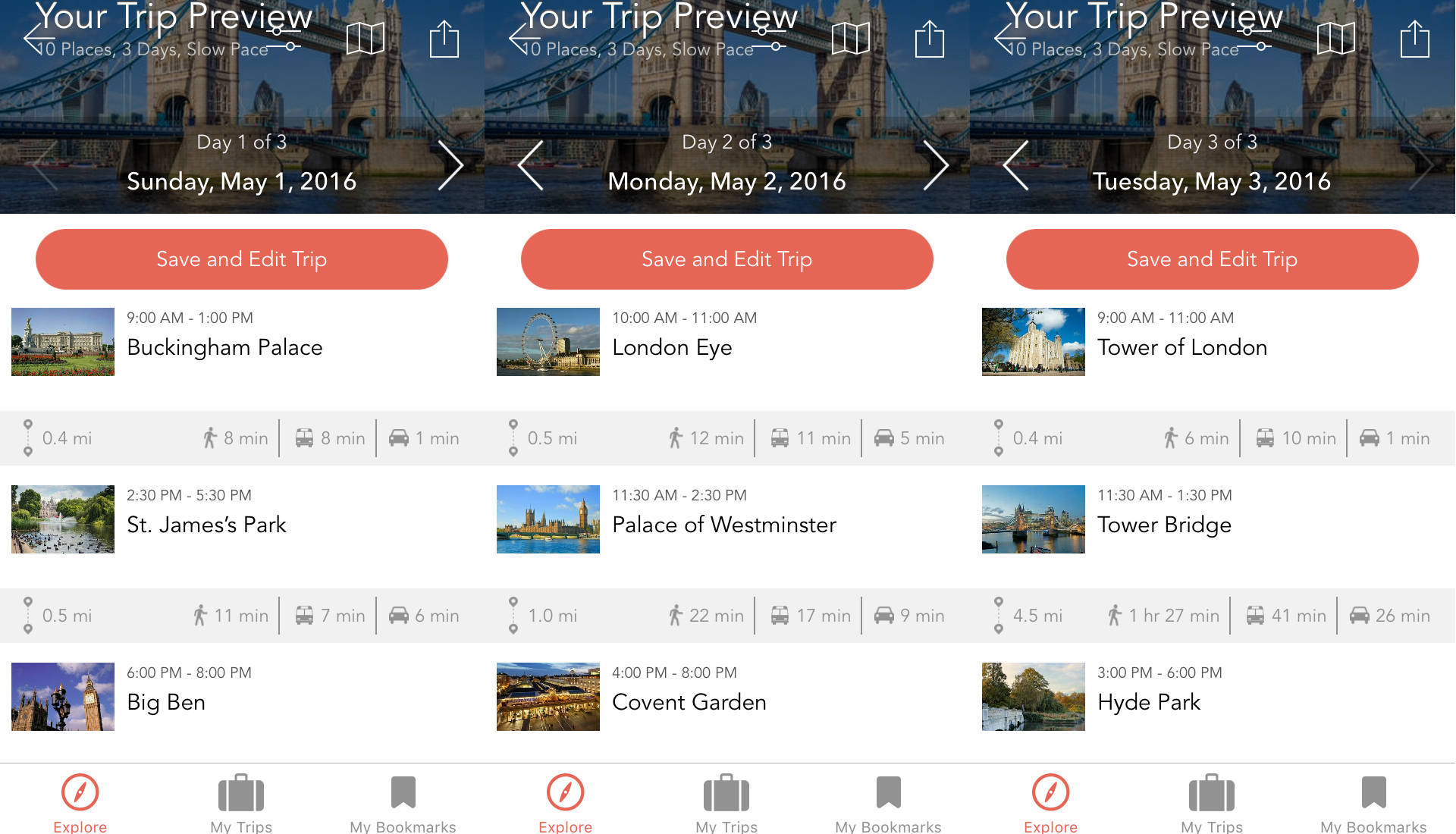 Next, we Planned a Trip from Scratch, where we had the ability to add in our accommodations and browse and add any of the bookmarked attractions that we had marked before. With the ability to search for any attraction, restaurant, or store by name and address, this is a great option for seasoned or well-researched travelers that already know the places they definitely want to visit.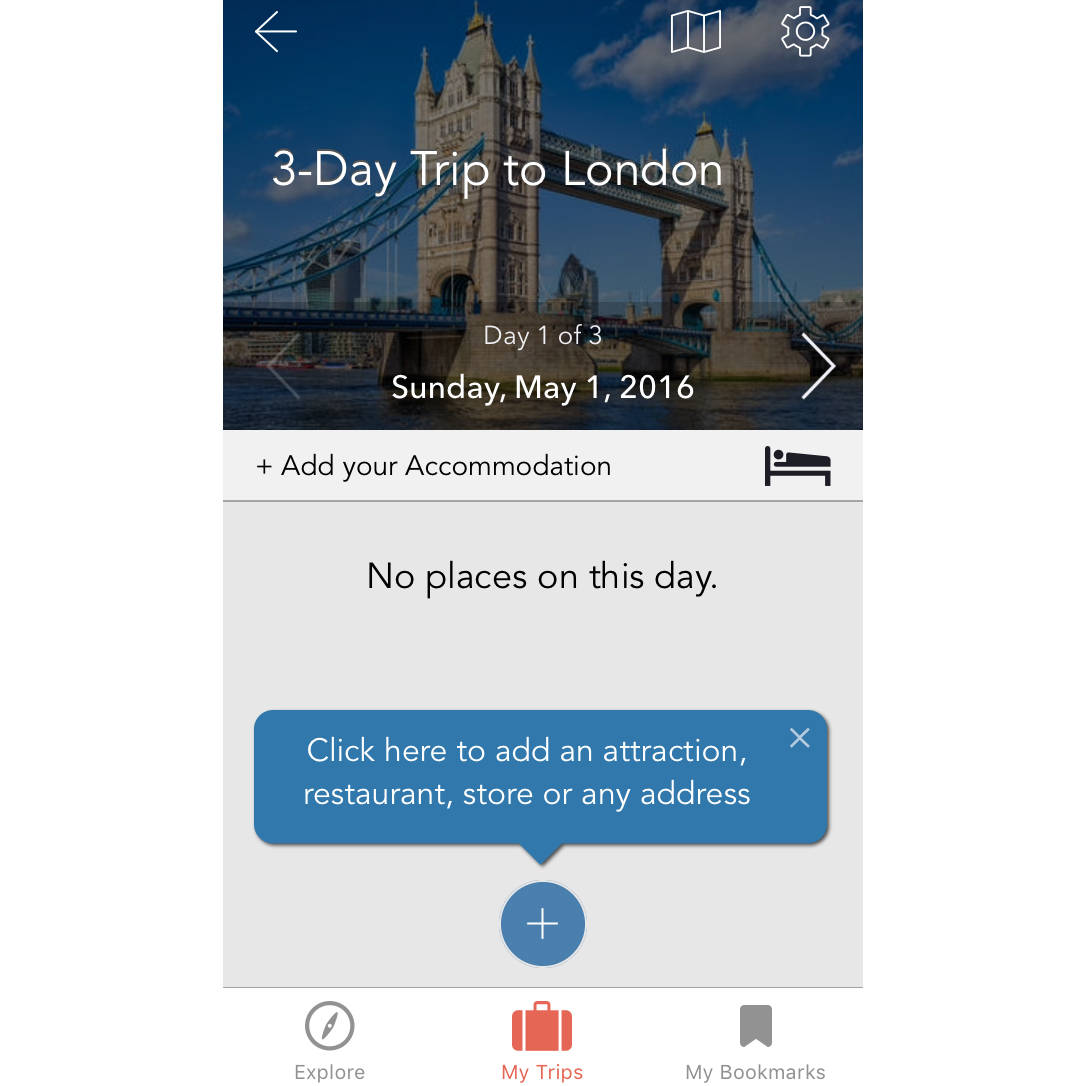 The entire app is extremely easy to navigate, and everything you may need to know is readily available or a few clicks away. RueBaRue even offers alerts when one of your itinerary spots may close, if ticket lines are getting long, or if you're not allowing enough time between sites. And, you can continually add to or adjust the itinerary as you travel, so if you DO get lazy and skip one or two (or three or four) of the suggested sites, you can reschedule them for later in the trip or switch them out for alternative options, like more wine.
Our bottom line? We'd happily use RueBaRue for future trips, for both cities we've never visited and those we already know a lot about.
  The real question is, where will we travel next…
xo!
the romantic & the wino
– Thank you to RueBaRue for inviting us to test-drive! RueBaRue is free in the iTunes App store, and no registration or log-in is required (another bonus for fellow lazies). Though this post is a paid partnership, all opinions are our own, pinky swear!