Is it wrong to admit that we're kind of over this "real world" nonsense? WE don't mean to complain—we are aware it's completely ridiculous—but sometimes, we just can't cope with the realities of Monday morning. So much so that by Tuesday, we are usually twitching for the weekend to get here. Blame it on jet lag, but when a friend from high school was making a business trip up to Manhattan and staying at a hotel in midtown, we were all about crashing this trip and making it our own mini escape.
When we woke up in the morning, we agreed: we felt like we were on vacation. And, as such, we've decided that we've officially found a tried and true formula for the perfect staycation.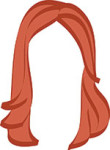 Do something out of the ordinary: Or in our case, ridiculous. One of the stipulations of our Tuesday-night staycation was that we had to stop by a work event first. Unfortunately for us, that event happened to be a party for Cosmo's 50 Hottest Bachelors. I know, we have hard lives (and hubs was very confused as to how this event just HAPPENED to land on a night when he was out of town for business, but I can't help that). While we're normally not the types of girls to jam ourselves onto a packed dance floor and watch a parade of 50 men dance around with their shirts off, we ARE the types of girls who are pro-open bar. And it ended up being so hilariously absurd that we couldn't help but have a good time.
Live a little: We saw a girl at the event wearing sky-high stilettos and an open-back dress with a slit waaaay down… to reveal a wolf tramp stamp. On a Tuesday. Guys, we can't fault her for this–we can make fun of her, sure–but there's a lesson to be learned here. Out of everyone, that girl went home having had the BEST night of her LIFE. And why? Because she treated her Tuesday like a Saturday night in Atlantic City. Social norms be damned, you go out and live like you're on Spring Break in Cancun. While we can't all pull off a wolf tramp stamp (don't feel bad, no one really can), we can eat junk food most people reserve for the weekend. For us, that meant a healthy dose of onion rings, grilled cheese, and champagne.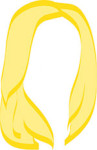 Venture out to a new neighborhood: I'll admit it- with my long work hours, I spend most of my time going between the Upper East Side and Flatiron. On the rare days when I find myself on the Upper West Side or way downtown, I realize how much of New York City there's still left to explore. On Wednesday night, we strolled through Times Square, a part of NYC that I hadn't been to in years (see: obnoxious crowds, novelty stores, and one too many TGIFridays.) It felt like a mini escape from my day-to-day NYC lifestyle, and in reality, it's only a cab ride away from my apartment.
Get crazy, book a hotel: Sure, it's financially irresponsible, but spending a night away from home is totally worth it. Round up your friends to get the price down and book a room in a neighborhood you don't normally frequent. Waking up on Wednesday in a big comfy bed at the Park Central Hotel, I felt like I was on vacation. Plus, having two of my best friends there to laugh with made it much easier when my alarm went off.
Fortunately, it's already Thursday which pretty much IS the weekend, so you have the next few days to plan your own midweek staycation for next week. We can't recommend it enough.
xo,
the romantic & the wino