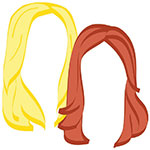 As much as we'd love to be all luxury all the time, we're no dummies. We adore laying our heads down on a feathery cloud as much as the next girl! But, unfortunately, we kinda adore our meager savings accounts more.
Though our most recent reunion adventure took us to some amazing places, we couldn't have done it without our signature travel move: the high/low accommodation mix.
Should you find yourself planning your own holiday in Budapest, Bratislava, Austria or Prague, know this, friends: it can be done on a budget, but you don't have to sacrifice comfort!
Budapest
Night 1: The Four Seasons Gresham Palace
We have two rules when it comes to booking accommodations. First, start your trip with awesomeness.  Second, end your trip with awesomeness. The wino was coming from a hurried layover in London after a long flight from New York, the romantic was coming from a 17 hour overnight train ride from Croatia. To say we needed a good night's sleep is a severe understatement. Luckily, we are straight up geniuses, and knew this would be the case.
Enter: The Four Seasons Gresham Palace.
We were lucky to tour the full property, so we'll save our best photos for a more detailed recap, but there's no question: should you find yourself in Budapest, at least an evening spent at The Bar is an absolute must.
Night 2: AirBnb Luxury Flat in City Center
Photos via AirBnb
Adorable apartment in an amazing location for $60? Uhhh, what's the catch?
Ok, well, there was a catch. There was no AC, no fan, and no circulation because the apartment faced a courtyard. In normal Budapest, this all means no problems, but when you happen to book a night on the hottest day of the year? This means everyone sleeps very far apart, possibly with a cold, wet towel over their face (ahem, the romantic), and with the windows open with the smallest wish for a breeze.
The place was clean, the location was great, and the price was even better. We'd return… but probably only in cooler months.
Bratislava
Night 3: The Radisson Blu Carlton Hotel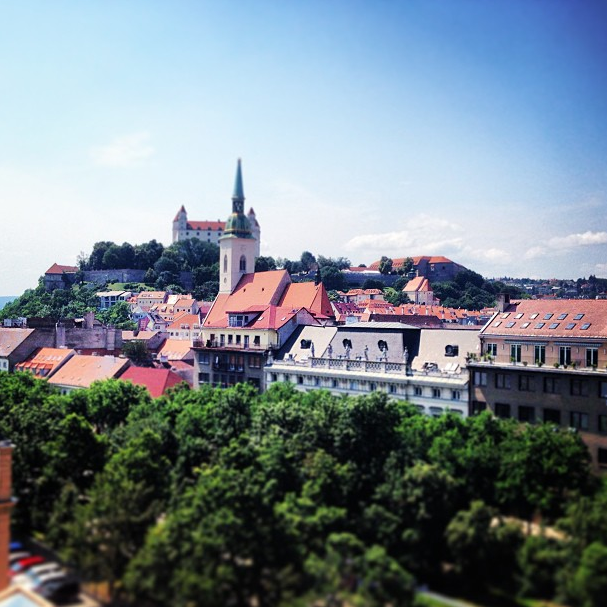 This place. Oooh, this place. The Radisson Blu Carlton Hotel in Bratislava–she comes with many stories. Tales of sinus infections and midnight room changes and free wine upon arrival! Naturally, another story for another day (like probably next week per our content calendar).
What you need to know: great for business travelers, terrific location, excellent breakfast. Also, this was the view from the wino's room! The staff was, well… the Radisson Blu Carlton Hotel staff is a group of people who works at the Radisson Blu Carlton Hotel. We'll talk about it later.
Vienna
Nights 4 – 10: Luxury Apartment Stay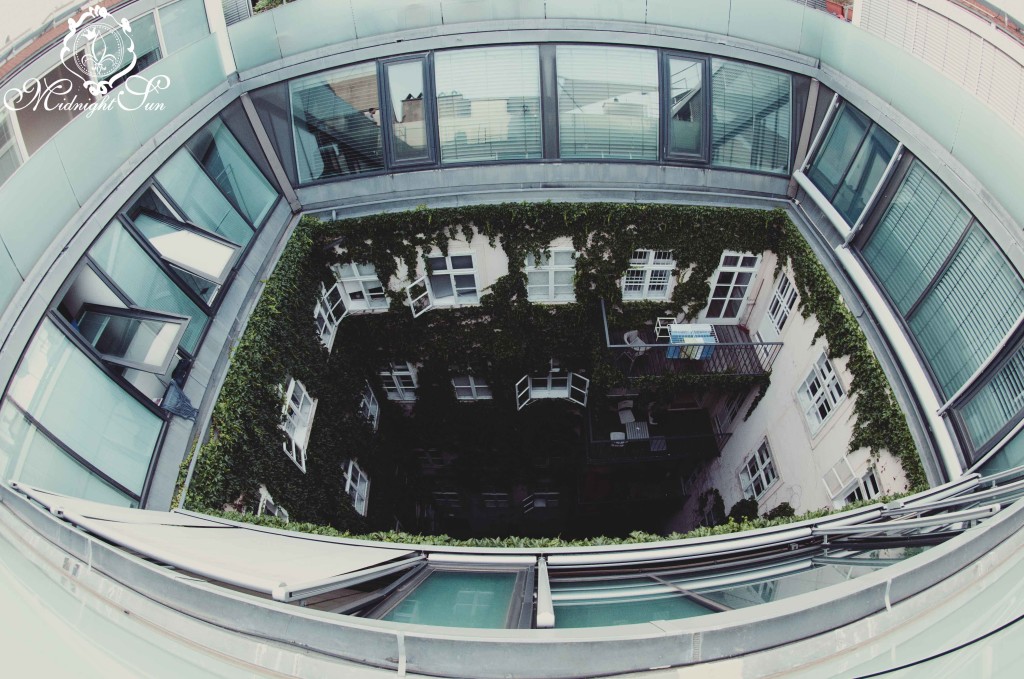 The view looking down from our deck- thanks for capturing, Midnight Sun!
After three nights bouncing around from place to place, we were thrilled to arrive at our apartment in Vienna. We planned to stay here for a full week of beer drinking and strudel making. We couldn't believe our luck when it came to the location- situated right off Judenplatz, smack dab in the middle of the Innere Stadt, it couldn't get any better.
After much deliberation on how we'd approach telling our apartment stay story, what we'll say is this:
The good: beautiful deck, terrific locale.
The bad: a shower that leaked, a bathroom with glass doors that provided NO privacy from sight, sound, or uh, any of the other senses, and a landloard who was less than helpful.
The ugly: a malfunctioning elevator that trapped us in a basement that could be described aaaaas the outer rings of hell.
Prague
Night 10: Four Seasons Prague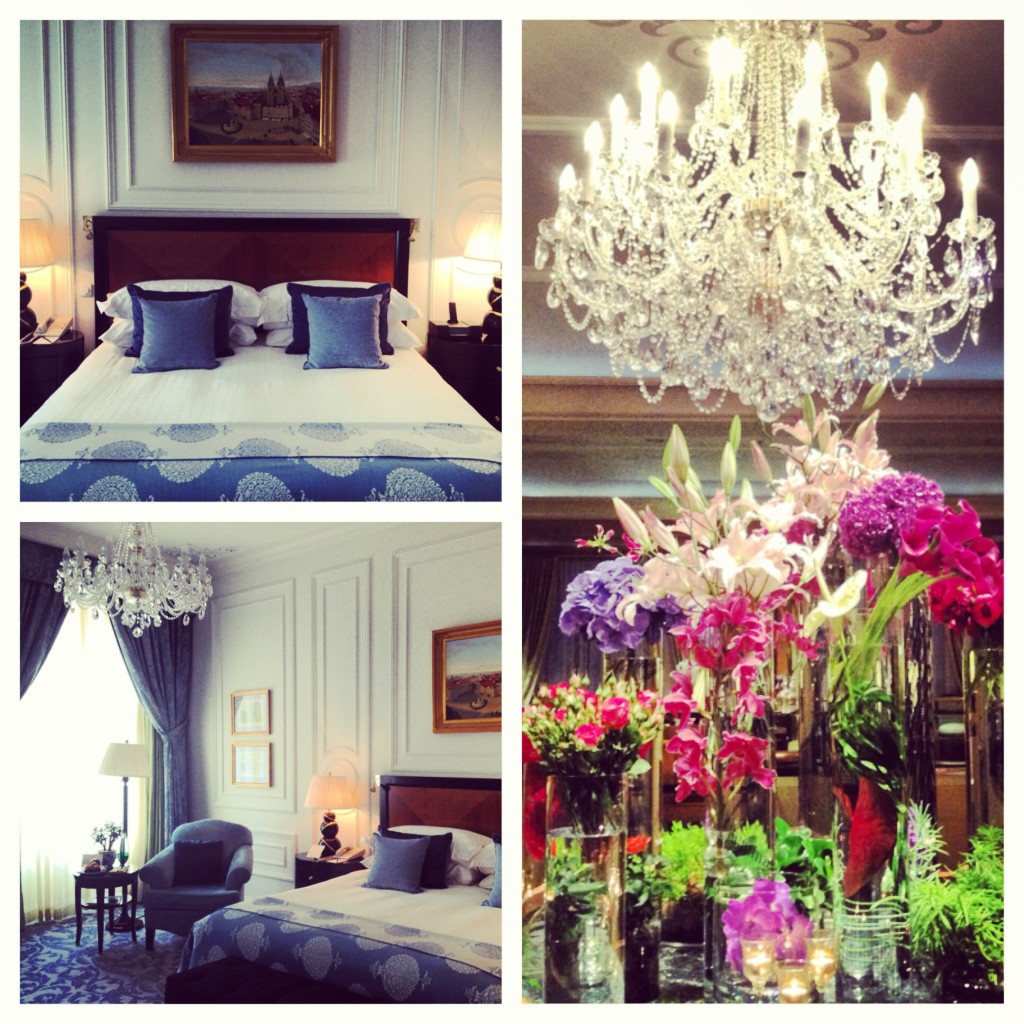 Ahhh night ten. Night ten brings us to the glorious Four Seasons Prague, and we couldn't have needed it more. Nothing has ever felt better after a four hour early morning train ride than arriving in the perfectly decorated Four Seasons rooms and falling into a king-sized down-covered bed. Our time spent at the Four Seasons confirmed what we already knew to be so true: if you can only afford one or two nights of luxury, reserve those nights for the beginning and end of your trip.
Night 11: A charming & historic apartment

Photos via Flipkey
After a four hour walking tour with our beloved tour guide, Milos (more to come on that later), we couldn't wait to get a feel of local Czech culture on our last night. We opted for this charmer, which was the perfect way to end our much-anticipated reunion. The apartment had plenty of space for four of us, and a full kitchen, should we decide to try our hand at making a traditional Czech meal. Instead, we cuddled up in the living room and drank wine, which suited us juuust fine.
Four countries and six accommodations later, we're here to tell you this: you don't need to choose between budget or luxury. We've found that mixing it up is part of the fun. Stay tuned!
xo!
the romantic & the wino
Save