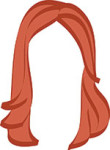 Excited for another week of Jetsetters, our weekly feature with fellow travelers? This week… jetsetters: the romantic! You can read the wino's here, and always check out the Jetsetters tab at the top of the page.
Favorite place you've been: Hardest question ever, but I daydream about France (Paris and the Riviera) daily
More importantly, favorite meal: Chateau Eza in Eze. I could have been eating bugs, the view was so amazing.
The moment you caught the travel bug: Officially? The view flying into Athens on my first European experience with hubs. I think I may have cried?
First experience traveling alone: Hmmm… I've never really traveled very far completely alone, actually. I took the train down to DC by myself my freshman year of college and my mom cried as I boarded? We're criers. The first time I flew without any parental units was when hubs and I went to a wedding in Atlanta/Savannah. I was rewarded with a lot of public drunkenness during Savannah's St. Paddy's celebration. Did you know you can drink in the streets there?
Ever been (or thought you've been) in imminent danger while traveling?: Ugh yes: in Egypt the day we were on our own sightseeing in Cairo. We came across as pretty easy targets.
Favorite way to travel: With people I'm not afraid to spend a lot of time with (it's a smaller list than you'd think)
Worst hotel/hostel experience: Mountain Airy Lodge in the Poconos, pre-renovation–they put our family of four in the honeymoon cabin (my sister and I were both under 10), which I remember as a serious trek into the woods from the main hotel, and was complete with an in-room pool and a heart shaped bed. It smelled like cigarettes and chlorine. We went home.
Best hotel/hostel experience: The W in Vieques. OH and the Hotel Bel Ami in Paris, who figured out how to ship us a box of Pierre Hermes macarons when we returned stateside. Nevermind that it cost $150 due to miscommunication and they arrived in pieces. OHH and also the Suites of the Gods in Thira. I don't want to play this game anymore, now I'm thinking of all of the hotels we stayed at on our honeymoon…
Favorite family vacation: Our Beatles' tour of England, obviously
Must-have packing item: Canon DSLR
Most unbelievable travel experience: Taking a speed boat in a thunderstorm from our hotel in Venice to the airport
Favorite "I can't believe I'm doing this" moment: Riding a camel up to the pyramids in Giza
Favorite tourist attraction: The pyramids might win this again, but I also cried the first time I saw the Eiffel Tower so it's a toss-up (…I seriously cry a lot)
Favorite "I'm trying not to look like a tourist" attraction: people-watching in Central Park, especially because I'm really not a tourist!
Place you can't wait to return to: I'm antsy to take hubs on a proper tour of Ireland, because we had an amazing time during a 6 hour layover in Dublin
Place you can't be paid to return to: Liverpool
Any exciting trips coming up?: An anniversary trip to Amsterdam, Bruges, Brussels, and London in October
Dream vacation: Currently, a chartered sailboat for 10+ in the Mediterranean. Or the Aegean, I'm not that picky.