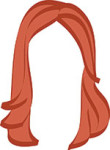 Why yes, this is another packing post. Another necessary packing post. Maybe it's less necessary for you and more necessary for my sanity, but either way, it's happening.
As the wino pointed out yesterday, packing is not our forte… so we are making a conscious effort to turn that around for this trip! The wino blames our advanced planning on the dropping temperatures in and around Geneva, I blame the fact that we now show our faces around here and I want to look cute for you people. Ahh, vanity, you are the best motivator.
Though my actual outfit selections are still very TBD, there are a few key must-haves for this trip: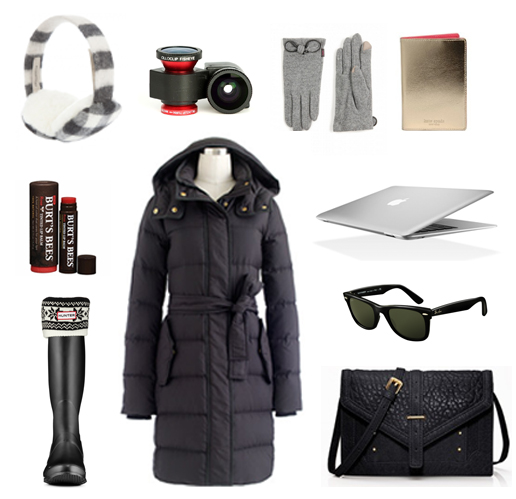 Ear Muffs – Keeps you warm, doesn't mess up your hair. Done & done.
Ollo Clip – The wino and I both ended up with Ollo Clips after a work event, and you can bet we're breaking them in in Switzerland. Though I'll have my trusty DSLR on hand, the Ollo Clip is totally something I'm more comfortable managing while wearing gloves. Bonus? Since we're both pretty obsessed with instagram, the clip will make it easier to share the panoramic views with our beloved followers. (You hear that? You're only beloved if you follow us).
Echo Touch Gloves – Ok, so these I don't technically have yet (and probably won't before the trip) but I WANT! I saw a girl on the subway wearing them and they're cute AND you can use your iPhone while wearing them! Need!
Passport Cover – You know what is really awkward? When you arrive at your hotel after hours upon hours of flying and they ask for your passport to confirm your check-in and it takes you about 45 minutes of shuffling through your navy purse to find your navy colored passport? And you have to do that awkward smile/eye roll/shrug apology while mumbling, "I know it's in here SOMEWHERE!" Obviously it is, dipshit. They wouldn't have let you board the plane otherwise. SO anyway, this hasn't happened to me yet (ha haaa fooled ya), but I prevent such incidents with a shiny gold passport cover, courtesy of Kate Spade. The wino opted for orange from J. Crew, and the four of us couldn't be happier together.
Tinted lip balm – My skin HATES the cold. It's clearly my body's way of telling me I should move somewhere tropical, but for the time being, I keep lip balm on hand at all times.
J.Crew Wintress Puffer – There was a time when I scoffed at people in long puffer coats. I don't know why, I just never loved the way they looked? But this baby is like walking around in the comfiest sleeping bag to ever exist. It got me through a snowy February weekend in Paris and I'm hoping it'll do the same in the negative temperatures apparently waiting for us in Verbier.
Macbook Air – The better to FaceTime our loved ones and make them hella jealous with, my dear. Oh, and also for blogging purposes. We wouldn't abandon you for a whole week, guys!
Hunter Boots with Fleece Liners – My Hunters were easily one of the best gifts I've ever received, and the fleece sock liners are 100% necessary in the winter. Just don't dry them in the dryer, because they get seriously misshapen and weird looking.
Sunglasses – We are banking on sunny days and snowy mountains, which are a terrible combo for your retinas. These are a must.
"Out & about" clutch – As the wino already pointed out, a big bag is definitely necessary, especially for our plethora of daytrips. My Longchamp will be along for the ride once more, but I also like to pack a smaller bag for nights out. This one from Tory Burch is really thin, but still fits everything I need for a proper snowy evening on the town (see: tinted lip balm).
Aside from all the obvious things missing from the list (clothing, perhaps?), anything else you can't travel without? Especially when you're flying directly into a frozen tundra?
xo!
the romantic