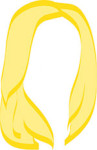 After a short stint in the rural suburbs of Bucks County, I can happily announce: my fiancé and I have moved into our new Philadelphia apartment! Now that we're (somewhat) settled, it's our mission to fully explore our new city. And where did we start? With the Philadelphia craft beer scene, of course!
It took us a few more months than we initially planned. But we've made the transition from bagel-loving, bodega-shopping, subway-riding New Yorkers to cheesesteak-devouring, soft-pretzel eating, Santa-booing (jklol) Philadelphians. All we need now is our go-to list of bars for post-work happy hours and weekend benders, and we'll really be locals, right?
Over time, Sean has weened me off Miller Lite and introduced me to the more nuanced creations of craft breweries around the country. This has been both good and bad:
The Good: Craft beer tastes like, way better than a lot of mainstream beers. Plus, girls look really cool ordering it, ya know?
The Bad: Craft beers tend to have a higher alcohol content, meaning my beer-induced hangovers are aplenty these days.
So where am I procuring said hangovers? We started with this handy list from Philadelphia Magazine, which ranks the 50 best bars in the City of Brotherly Love. In the two weeks since becoming residents, we've been ordering up craft pints at a few of these establishments. All in the name of research, of course. Here are our findings.
Varga Bar // 941 Spruce Street
In my years visiting Philadelphia, I've passed by Varga more times than I count. They have an abundance of outdoor seating, a rotating draft list, and a menu selection of updated and re-imagined bar food staples (duck confit wings, whaaat?). You can see why it's quickly becoming one of my Philadelphia favorites. After a night of drinking there on Friday (one too many Lagunitas Pils), Sean and I ended up going back on Sunday afternoon to sample their crab meat, truffle, and fontina fries, and their draft list had already been updated. Also, as a result of the cheese fries, our lives will never be the same again.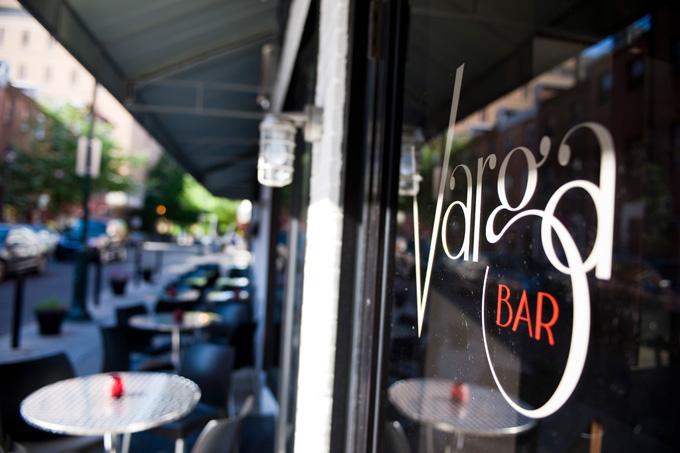 Photo credit: Varga Bar
Strangelove's // 216 S. 11th Street
We went to Strangelove's on a Friday night at the tail end of happy hour, and it was PACKED. Luckily, with dual bars on the first and second levels, we were able to find standing room upstairs. Here, we settled in for a few beers. Not luckily, standing room meant we couldn't taste test the french onion dip that we saw at almost every table. Nonetheless, we enjoyed our Pennsylvania-brewed beers (Victory Festbier for her and Yards Love Stout for him). We would most certainly return to try out some (or, all) of the menu items. Bonus points for good happy hour beer pricing! We dig you, Strangelove's.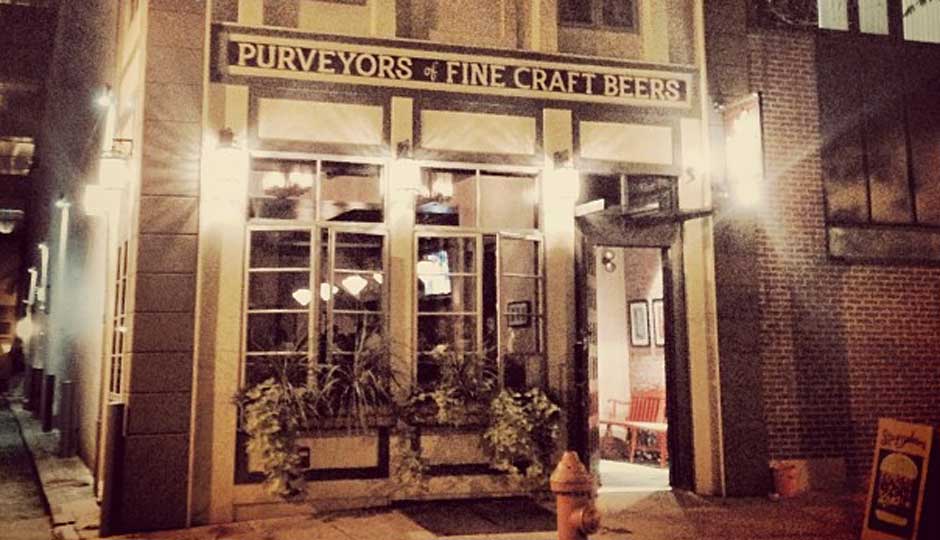 Photo credit: Philly Mag
MilkBoy // 1100 Chestnut Street
We wandered up to MilkBoy more for the poutine than its beer selection, but LO AND BEHOLD, the poutine is no longer. Ever the adventurers, we decided to stay for a drink, and we managed to nab an outdoor table along 11th Street. At MilkBoy, beers come in cans and they come cheep, which is juuust fine by us. I went with the Sly Fox and Sean went with the Sixpoint. I think. We were drunk.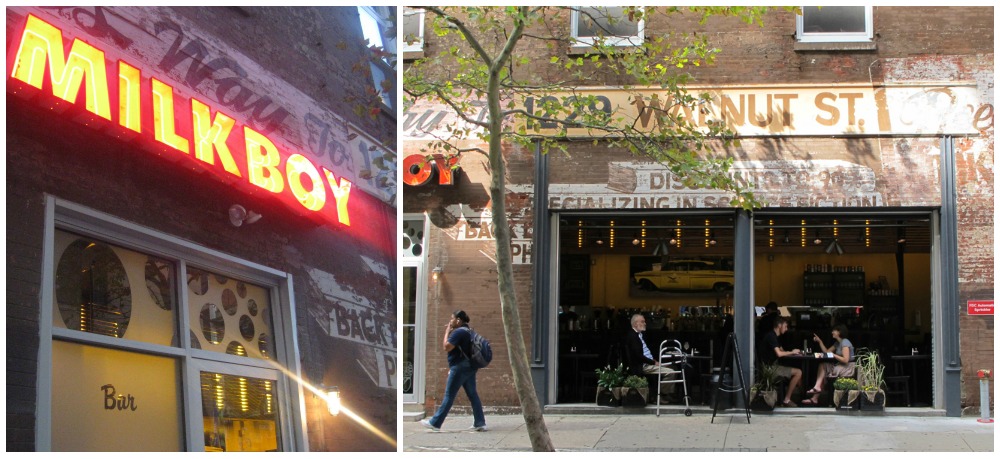 Photo credit left: Midtown Lunch / Photo credit right: Kevin McMahon
Our outdoor table on the busy corner of 11th & Chestnut proved to be a prime people-watching location. At one point, a four-man marching band drummed by because, Philadelphia. All in all, if cheap beer is your jam, this place is a good go-to in Center City.
The Cambridge // 1508 South Street
Since leaving New York, we've had a void in our hearts where The Penrose used to be. Missing our favorite Upper East Side spot so dearly, we wondered if we would find a new hangout in Philadelphia that could match Penrose's burgers and bloodies. COULD WE? Enter The Cambridge, similar in vibe and style but with an even larger craft beer selection than its New York counterpart. We're not quite cool enough to hang out here, but we'll force our way into the hipster wait staff's collective heart and stay there until they feed us all the burgers. Also, all the everything.
Photo by R. Kennedy for Visit Philadelphia
The Industry // 1401 E. Moyamensing Avenue
My sister lives about two miles south of us in a South Philly neighborhood called Pennsport, known for its family vibe and cluster of Mummers' clubhouses and bars. On a quiet corner of Moyamensing sits one of Philly's best new bars, The Industry, which was recently opened by the guys behind another one of our Philadelphia favorites, Good Dog. The Industry caters to, duh, people in "the industry," offering a 20% discount to servers, bartenders, chefs, and restaurant peeps across the city. And, its kitchen is open until 1:00am, good for both people in the business AND for people like us who just like to eat.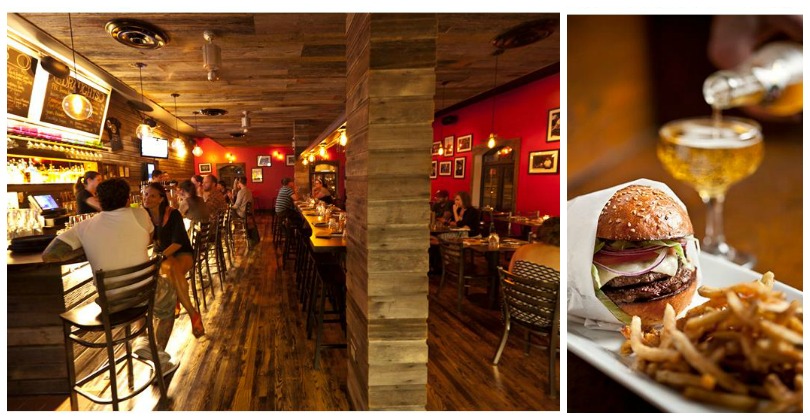 Photo credit: The Industry
On an evening mid-week when we were looking for a good place to watch the Flyers game (read: Sean wanted to watch the Flyers, I wanted beer), we settled in at the bar of The Industry. For their nightly happy hour, all Pennsylvania brewed beer was on special. That meant an evening full of Troegs and Sly Fox brews, which is always just fine by us, and we topped those off with an order of the mac & cheese croquets and a burger. Success.
With only two weeks under our belts in Philadelphia, we're making real progress on our craft beer hunt. Where to next, Philadelphians and beer-lovers alike?! Warning: if no one comes up with additional suggestions, we'll be forced to return to the Cambridge over and over until we try every menu item.
xo!
the wino