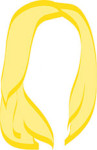 Remember a few months ago when I pledged to put away a (very) little bit of money each time I made a Lazy Travelers post? Well, friends, I am happy to announce that my little nest egg is finally starting to turn into something worthwhile! With the addition of my tax return today, my head is reeling with dream itineraries galore!
While brainstorming, I've realized that my travel choices always trend in the direction of Europe. While I'll never really get over my continental love affair, I've been thinking that if I'm making the effort to save the money, maybe I should start thinking outside of the box. Why not spend my trip money somewhere that I haven't been able to financially consider before?
Some of the places that have piqued my interest lately:
Iceland
Everyone that I know that has been to Iceland has fallen in love with the place. I have a vision of myself trudging through a lot of snow with a beer in hand. That's what people do there, right?

Morocco
I once got stuck in Epcot's version of Morocco during an afternoon Florida downpour, so I spent my time trying on loads of fancy Moroccan attire, much to my boyfriend's chagrin. I'm hoping to re-enact this scene in the real-deal country. Challenge accepted!
Alaska
Like I've mentioned before, I tend to read books that are set in locations unknown to me. One of my recent books took place in the Alaskan wilderness,  and I haven't been able to stop thinking about how beautiful it would be there.
Nepal
On my travel wish-list since my collegiate anthropology days, and I can't shake it!
Fiji
I meaaan, come on. Doesn't this photo say it all?
Have any of you been to any of these places? Any favorites?
Bon weekend, travelers!
the wino