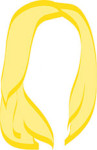 Since I've started saving for my next big trip, my mind has been racing with ideas of where I should spend my millions. African safari, perhaps? Sailing through the Mediterranean? The possibilities are endless! I've decided that in order to choose, I have to design a variety of dream itineraries and then line them up against each other  to see what reigns supreme.
I present to you, Option 1: A Grand Tour of Great Britain, with a pit-stop in Paris.
FIRST LEG: PUB-HOP THROUGH LONDON
Every time I return to London, I fall more and more in love with the city. And the pubs! Ohh the pubs.
SECOND LEG: DRIVE NORTH THROUGH THE ENGLISH COUNTRYSIDE
We highly recommend renting a car wherever you travel– its one of the most organic (and fun) ways to see the sights. After a successful drive across Ireland with the Romantic, I consider myself somewhat of a pro at countryside driving, and I've been chomping at the bit to repeat the experience through the rolling hills of England.
THIRD LEG: EXPLORE SCOTLAND
There's just something about men in kilts and the allure of the Scottish highlands. Thats why I'm gonna drive my little rented car through England to Scotland, where I'm sure there's a castle with endless kegs of beer awaiting my arrival. If not, there must be a good amount of pubs that will welcome my patronage with open arms.
FOURTH LEG: RETURN TO THE HOMELAND
it's been too long since I've paid homage to my ancestors, and by pay homage, I mean raise a pint to them in an Irish pub. So I plan on hopping from Scotland over to the Emerald Isle to spend a few days in my old haunts and chatting it up with the lads at the pubs.
FIFTH LEG: BEAUCOUP DU VIN A PARIS
It wouldn't be a true trip unless I ended up in Paris drinking plenty of red wine. And so I plan to do just that. Bread and cheese and wine, c'est magnifique.
How this will hold up against all the other dream itineraries to come, I'm not sure, but its looking pretty good to me so far.
xo,
the wino