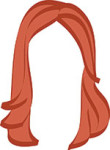 HEY! GUESS WHAT? I just realized that today marks the official one month countdown to when the hubs and I depart for sunny (rainy?) Costa Rica & Panama. Pour yourself a glass of wine (or a cup of coffee, depending on where you are in this world) and let's discuss what I'm most excited for, shall we? We shall.
Life on a coffee plantation at Finca Rosa Blanca
Full disclosure: I'm not a coffee drinker. When I have the teensiest bit of caffeine, my insides feel like they're trying to get out of my body and I get a crazed look in my eye and I can't sit still for more than 15 seconds. The hubs really likes it! So naturally, we're staying on a coffee plantation.
I just was not passing this up, caffeine high and all:
Screaming my face off while zip-lining
Oh, believe you me, I am HORRIFIED. I actually have never had any desire whatsoever to go zip-lining, but there seems to be a very serious crew of people who think you can't go to Costa Rica without zip-lining and this crew is called everyone and their mothers.
That will be me. Tube socks, too, maybe. Who knows. Could get crazy.
I don't see over-water bungalows in Tahiti in our (very) near future, so when the hubs and I found this option for our short stay in Bocas del Toro, we both screamed "SIGN US UP!" and started frantically trying to figure out how to make a reservation (the website is seriously confusing). Oh and P.S.? The bungalows have glass windows in the floor.
SLOTHS.
I mean, I'm no Kristen Bell, but I'm saying here and now: I am banking on seeing one sloth. Apparently it's not that common to see them, blah blah blah. I just want, out of this entire trip, to see one goofy little sloth hanging from a tree. Is that so much to ask?
Though SERIOUS bonus points if anything this awesome happens:
Because, WHAT?
In true LT form, the hubs and I haven't done much more than secure our flights and book our hotels (five in total! Who do we even think we are?), and even with no idea of what to expect, I'm barely functioning from the excitement. We're used to spending our annual week-long vacation hopping around a European city (or four), and I'm positive this getaway will take us completely out of our element.
So, any Costa Rica/Panama/general Central American tips? Fire away, travelers!
xo!
the romantic