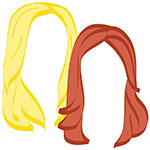 If you're planning a holiday getaway, chances are you have a few obvious destinations on your list. Perhaps a trip to Vienna or Berlin to stroll the traditional Christmas markets? Or a family getaway to Aspen or Vail to hit the slopes? By the time New Year's Eve rolls around, you may be on your way to Edinburgh for Hogmanay! Or New York City's Time Square to watch the ball drop (god bless your soul)! But what about the top Euro destinations that don't get enough love?
We've had our fair share of ski trips and holiday markets in traditional locales. We we're even known to return again and again to our favorites (hello, Paris)! But "well-known" does not always mean better. In fact, we've stumbled across more than a few lesser known destinations that have worked their way into our hearts.
1. Innsbruck, Austria
The wino visited the former Olympic city of Innsbruck during a weekend winter tour of Austria and Switzerland. In typical lazy travelers' fashion, very little advanced preparation went into the planning of her trip. With no plans to ski and no time to venture into the mountains, the wino was at a loss. How would she spend her time in this snowy Alpine city?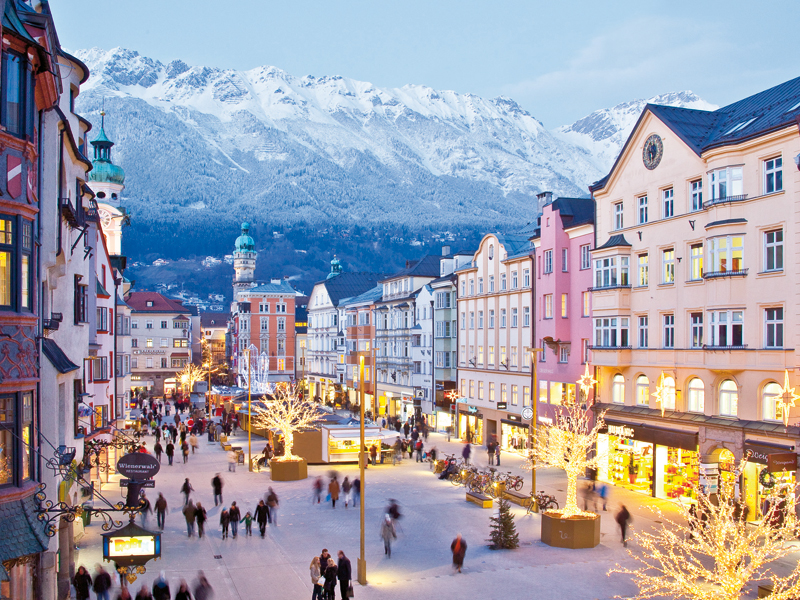 Photo credit
Regardless, the charm of the mountain-side city earned Innsbruck its spot on this list. With its tiny vaulted alleyways adorned with Christmas lights, coffeehouses serving warm pastries, and the view of snowy peaks in the distance, Innsbruck is perfect for a holiday getaway. BONUS POINTS: you can sip on your coffee in ski attire and then hop the next gondola up to the slopes. Or, just stay in town for the après-ski. We know what we would do…
2. Bern, Switzerland
Once upon a time, in what feels like another life, a flight deal came through our work emails, offering discounted airfare to cities all over Europe. We gchatted one another furiously — should we return to an old favorite, or visit somewhere new? At almost the exact same time, we realized which city would be new and exciting and beautiful in December. Geneva.
With only two months to plan, we mapped out a rough itinerary, and began counting down the days to our Swiss adventure. Naturally, about two days into our trip, we decided to take full advantage of our Swiss Rail passes and see what felt like ALL THE CITIES. Along with Geneva, Verbier, Montreux and Lausanne, we added in an afternoon in Bern.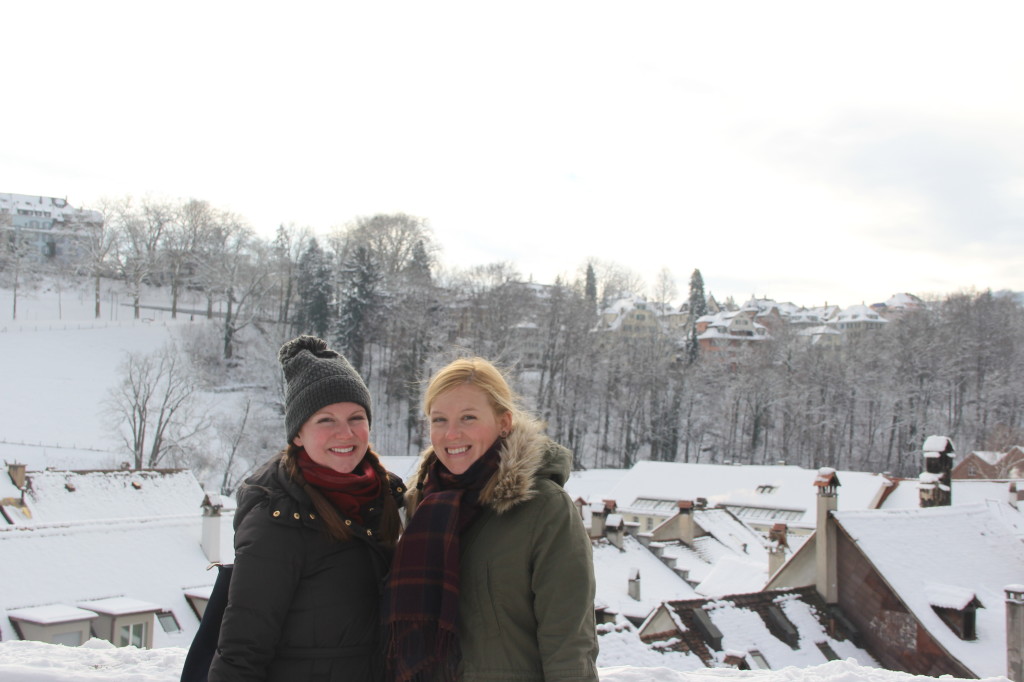 We hadn't previously given much thought to Switzerland's capital city, but as soon as we arrived, we were smitten. We stepped off the train into a Swiss German snowglobe. A small but festive Christmas market filled the main square, soft pretzels lined the windows, and empty bear cages sat glistening in the snow (hibernating, duh.) Now, when people tell us they're heading to Switzerland and can't decide between Geneva or Zurich, we happily toss Bern in as a suggestion, too.
3. Tours, France
During our grand and rather impromptu tour of the Loire Valley's finest châteaux last winter, we made an afternoon stop in Tours to pick up wine and cheese (as you do, natch). Not knowing what to expect from the city, we were more than pleasantly surprised to find the streets lit up for the season and rows upon rows of holiday market stalls.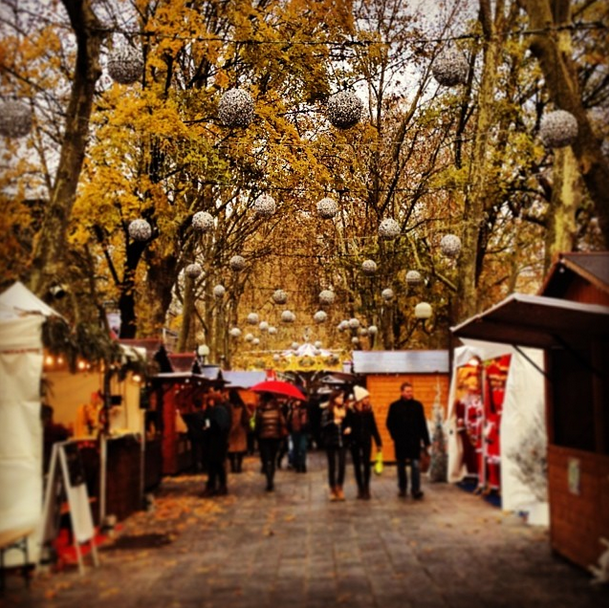 We strolled around the city, noshing on crepes as we took in the sights, and went on a quick drive past the city's own castle before heading onto our next destination. Because in Tours, shoving your face with Nutella and swinging past a castle is the norm… so why haven't you booked your flight yet?
So, tell us! Where are your favorite not-so-obvious winter destinations?
xo!
the romantic & the wino