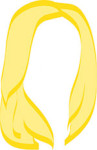 Greetings from the land of the unemployed!
Now that I'm temporarily back in Bucks County, I've got Christmas on the brain. It's been all wreaths and cookies and decorating here. Today, I made my way to Peddler's Village, one of my Bucks County favs, to do some Christmas shopping and to check out the annual Gingerbread house display. This year, my favorites included Hagrid's Hut and Old McGregor's farm from Peter Rabbit!
The next few days will be busy busy busy while I prepare for my move back to the District. Not too busy to wrap all the presents I just bought, however.
D.C. or bust,
the wino