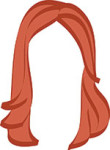 It's Thursday, the event that has been preventing me from being a good blogger happened last night and is officially in my past, and tomorrow I have a half Friday. Life. is. good.
If you follow us on twitter (@lazytravelers, do it!), you may have noticed that I was on a hunt for Boston hotel tips last week. WELP, surprise, surprise, change of plans!
For this weekend's adventures with B & K, we'll be trekking it to Shohola, PA for a weekend of river walking, beer drinking, fire-building (well, B will handle that part), and barbecuing. Through a friend of K's, last year was the first summer we visited Shohola, so this is my motivation for making it through today and half of tomorrow:
High-fashion water shoes.
Conquering the raging river of death.
Fresh air.
Smelling like a campfire for three days. Not joking.
The official start of summer food goodness.
And summer drinks, too! Sweet tea vodka + lemonade, always. Though I don't know what that Godiva liqueur was for?
And finally, lounging under these babies after dinner.
xo!
the romantic