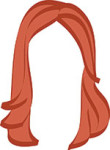 As is always the way, our time in France has officially flown by.
With only a few more weeks left, the hubs and I are planning to make the most of our time here… by leaving.
To be fair, we've done a pretty killer job of ticking everything off our Frenchie bucket list—Normandy, Champagne, Colmar, Cassis: check, check, checkity check.
So, with one last week of nothing to do (thank you, student life), and while the wino is kicking back on the Jersey Shore, we'll be waving from the other side of the Atlantic…

 From Portugal! 
photo via Visit Portugal
For one week, we'll be on a whistlestop tour of a country that has long eluded us. We'll start in Lisbon, drive to Alentejo, make our way down to the Algarve, and wrap up with one last (presumably epic) night in Lisbon. I have my trusty Mrs. O already feeding me tons of tips, and stays lined up at some pretty killer hotels that I can't wait to share.
 Tune in beginning June 25 as I kick off #LTcoast2coast and cheers the wino from directly across the pond. Seriously!
 So! Bom dia*, darlings, and stay tuned.
xo!
the romantic
*I always assumed "bom dia" was an expression of excitement… but does it mean good morning? What's Portuguese for "WOOHOO!" ?