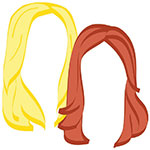 Listen, we love autumn. We're all about the fall foliage and new sweaters. We've even been known to sip a few pumpkin-flavored beverages! And now, with Halloween behind us and the temperatures continuing to drop, we're getting itchy for the next holiday. Enter friendsgiving: alpine edition.
Ah yes. Our most favorite American holiday. Mainly because it involves many carbohydrates and lots of time to do what we do best! Eat, drink, relax, repeat.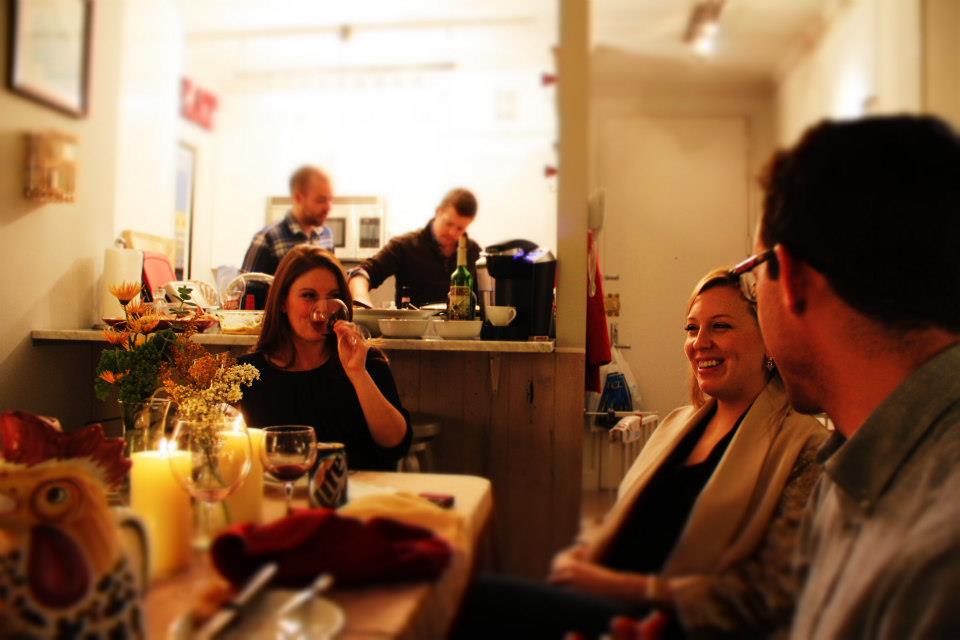 So, dear friends, we invite you to pour yourself a glass of red wine or whip up a steaming hot toddy (or hot chocolate for the fellow pregos) and put your feet up by the fire while we regale your with one of our favorite holiday tales…
#LTfriendsgiving, a tradition
It all started in one tiny midtown Manhattan apartment many years ago. With any excuse to throw a party, and in spite of the space limitations, the romantic hosted a pre-Thanksgiving FRIENDSgiving. She prepared the turkey, and procured her mom's stuffing recipe. Along with a few too many fellow New Yorkers for one apartment, they shared the first holiday meal of the season.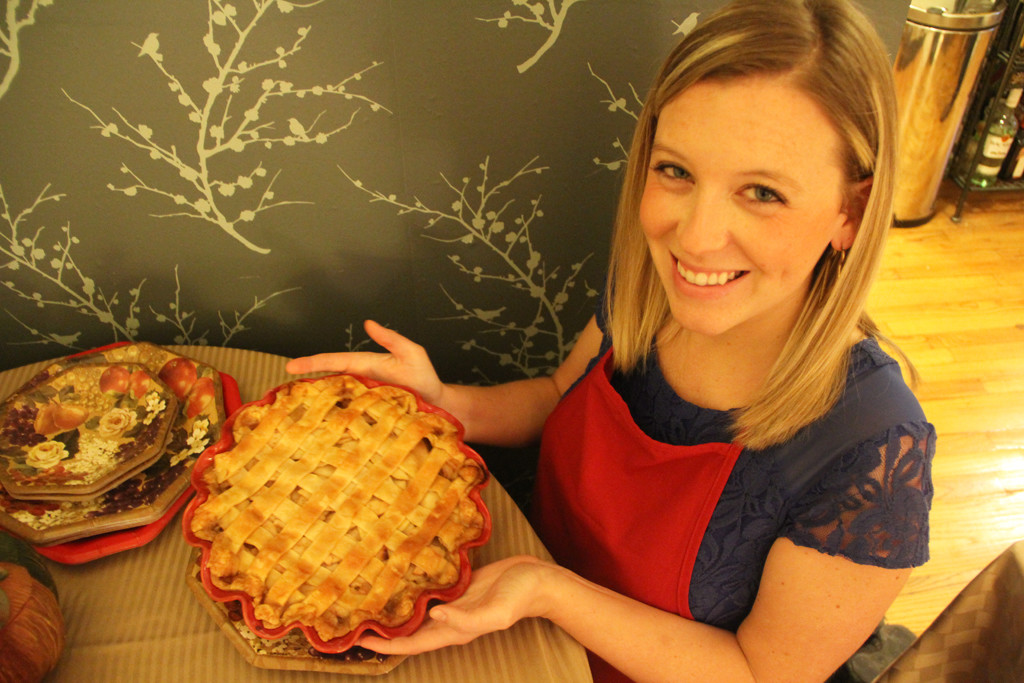 Over the next few years, the romantic and Jeff's Friendsgiving get-together became a tradition. In three different Manhattan apartments, we cooked turkeys, and attempted our family recipes. We also had far, far too much wine for people operating stovetops and ovens.
When the romantic and Jeff packed up their apartment (and their pug) and moved abroad to France, we promised to keep the tradition alive! Yes, despite the ocean between us all. So that November, on Thanksgiving day, the wino and Sean were wheels up to Paris for a whirlwind weekend of chateaux hopping, engagements, and eventually, a Thanksgiving meal.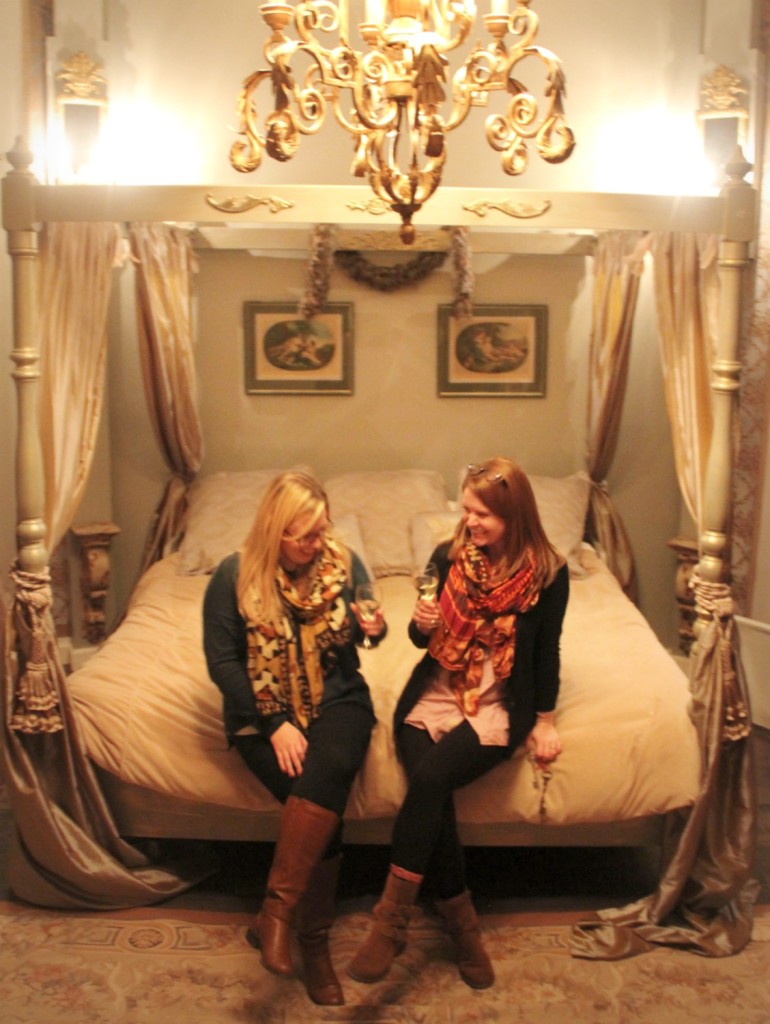 A year later, after yet ANOTHER move for all of us, we were London-based for our Thanksgiving tradition. This time, our good friend Amy, who had since moved to Geneva, joined us at Mrs. O Around the World's house in Henley-on-Thames for #LTfriendsgiving in the English countryside.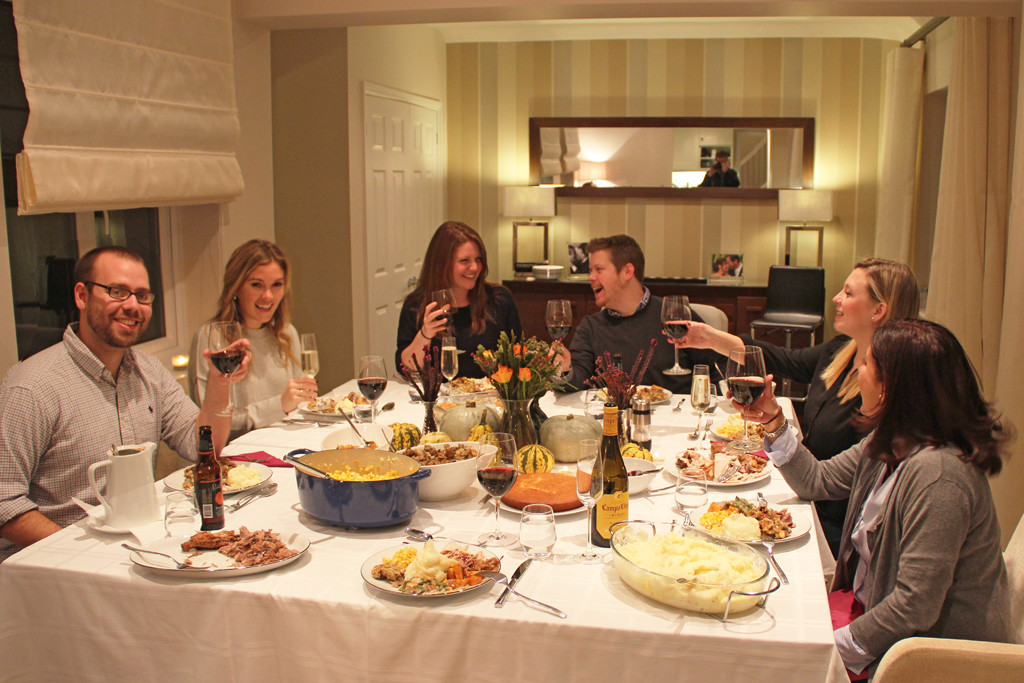 We may have gone a little overboard on the amount of food (and wine), but we knew something for certain: #LTfriendsgiving was a tradition we meant to keep for years to come, no matter what countries and continents we were living in.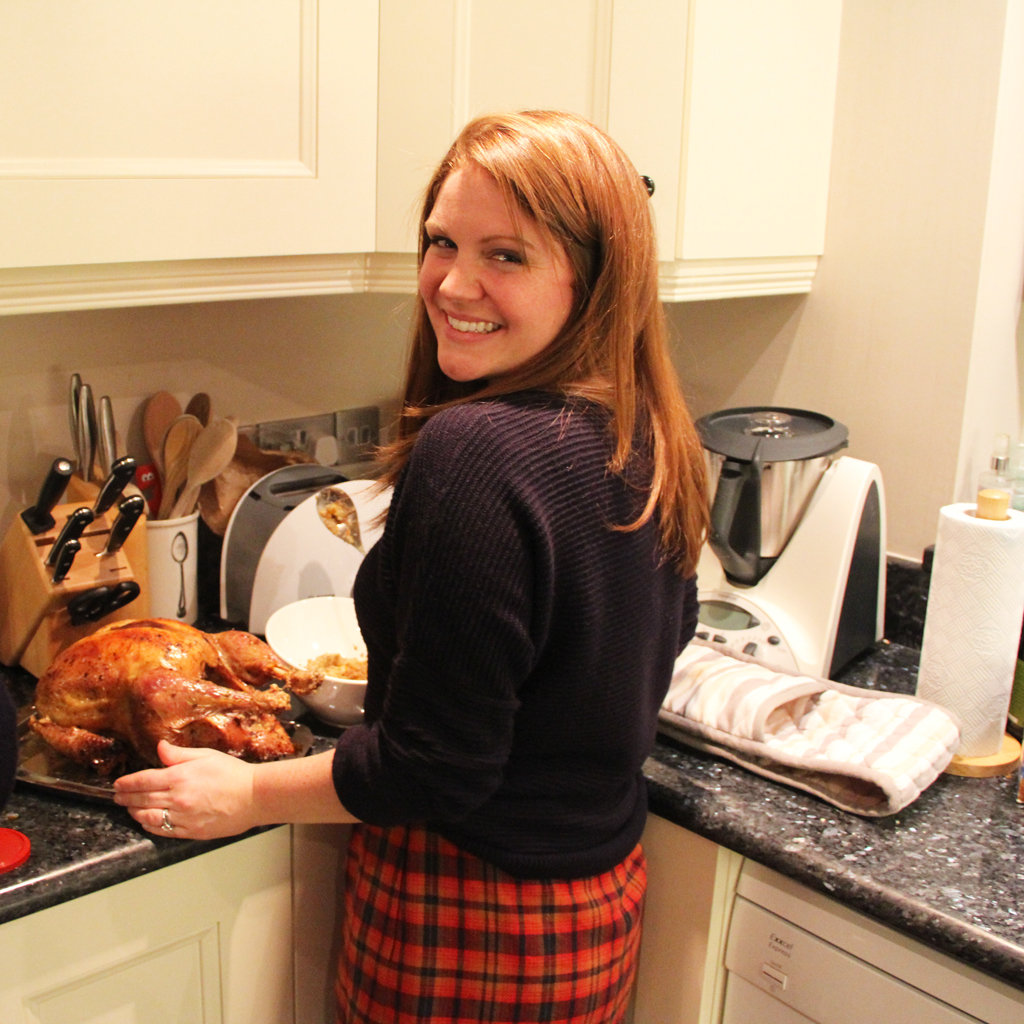 Though the romantic has been the most graceful of hostesses over the years (aaaand, curtsy!) it's time to hand over the reins to the other members of our #LTfriendsgiving circle. This year, it's Amy's turn. Since she's still Geneva-based, we set our sites on a snowy, alpine holiday this year.
So, three weeks from today on Thanksgiving Day, we'll all be flying into Geneva to meet our new hostess with the mostest, where we'll rent a car courtesy of Auto Europe. From there, we'll roadtrip it across the border to France. We'll drive approximately two hours south to Val d'Isère in the French Alps. With our 4-wheel drive SUV from Auto Europe, we'll have plenty of room! We need to carry our ski equipment, luggage, and all of our Thanksgiving groceries… of which there are sure to be plenty.
Once in Val d'Isère, we'll post up at a chalet for the weekend through VIP Ski. The slopes open for the season during our holiday weekend, so we'll be hitting the trails at least one of the afternoons. The rest of the time, we'll curl up in our chalet, fireside. You can find us in our pajamas, eating leftover turkey, mashed potatoes, and stuffing until our hearts are content. Or at least until our bellies are full, whichever comes first.
So, little travelers, be sure to follow along on both Instagram & Snapchat at @lazytravelers! The countdown to #LTfriendsgiving alpine edition is ON.
xo!
the romantic & the wino