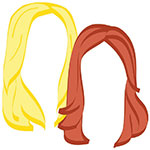 Last August, as we floated around the pool at our villa in Spain, cocktails and mocktails in hand and bellies full of manchego, we vowed that a week-long Lazy Travelers' summer vacation most definitely had to become an annual tradition. Fast forward ten months, and we decided: a do-over was necessary, and this time with one week in Northern Portugal.
So many of our travels are hectically scheduled between other commitments or jammed into weekends. It felt absolutely luxurious to vacation in one place for an entire week. Now, a year later, it's time to make good on our promise to ourselves.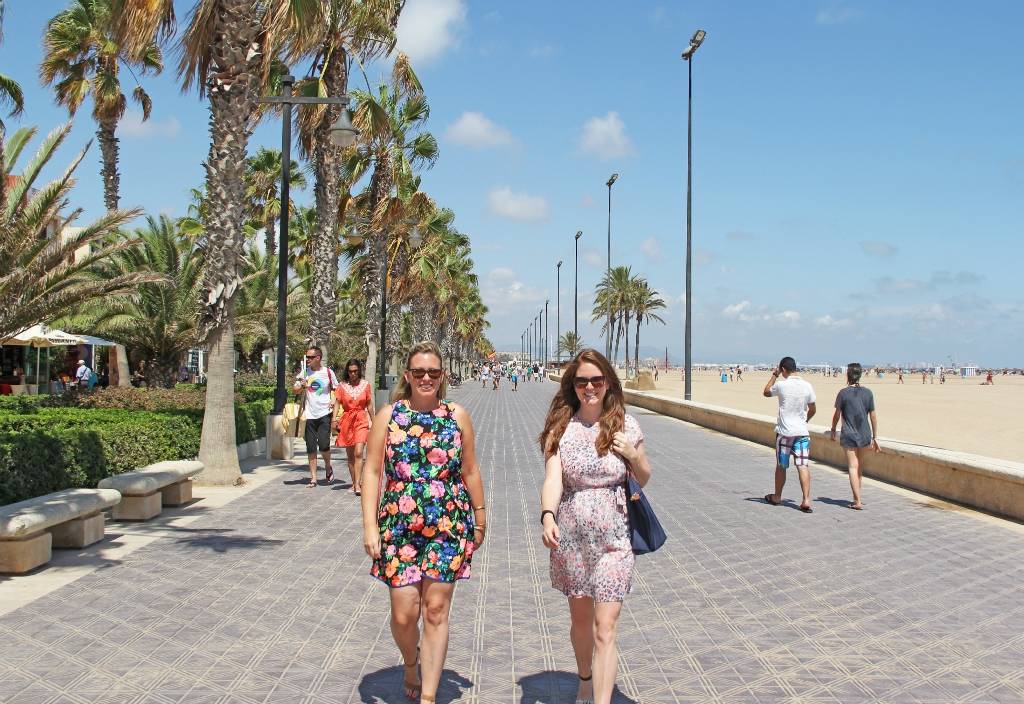 Relaxin' to the max in Valencia, Spain.
When we told people we were planning another European getaway in mid-August, we could tell they thought we were mad. Mostly because they said: YOU'RE MAD. But, after our very successful and very inexpensive trip to the Costa Blanca the year before, we knew we could do it! We could find another location that had both a big wow factor and a small impact on our budgets.
As per usual, our parameters were flexible:
Somewhere warm
Somewhere… well, warm was pretty much our only parameter.
We kept our eyes out for flight deals, perusing travel search sites like Skyscanner, hoping to find a great destination with an equally as appealing price tag. After exploring many, many options, we landed on a spot that would be new to both of us: northern Portugal! While the romantic and the hubs visited Lisbon and the Algarve pre-lazy baby, northern Portugal remains a place officially unexplored by the Lazy Travelers, and we stand behind our firm belief that no wine region should be left behind.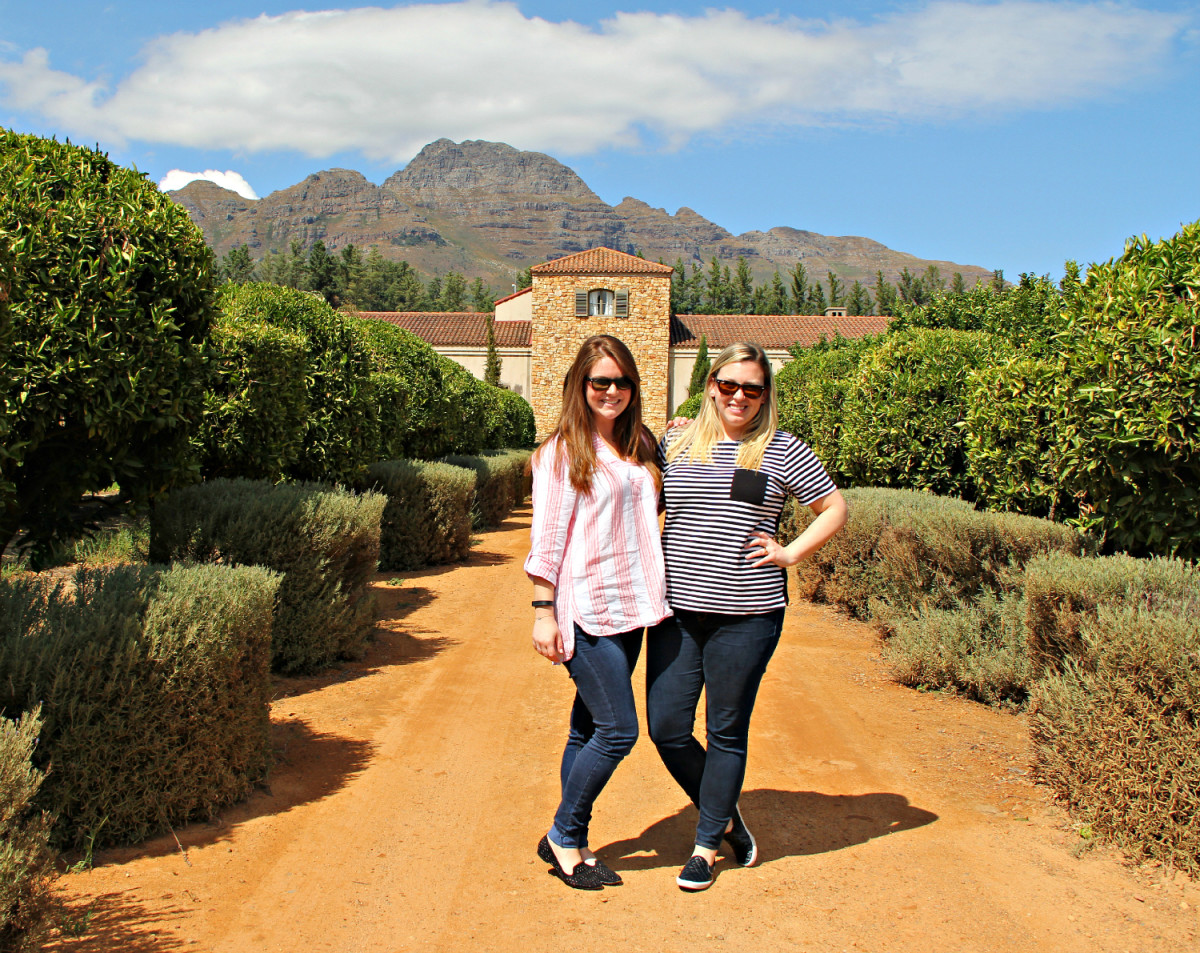 Here we are, crushing it in South Africa's Franschhoek
(the "it" we're crushing being SEVERE jetlag.)
We find that traveling mid-week to mid-week always saves us a few bucks, so as our first budget-friendly move, we nabbed Tuesday-to-Tuesday flights. Once our airfare was nailed down, it was time to plan the perfect itinerary (ie. lazy + lots of wine drinking.) We wanted to recreate the relaxed vibe of last summer's trip to Spain while keeping in mind that we'd be excited to explore a place that none of us have ever been to, so we decided to split up our itinerary into two parts.
First, we'll spend a few days in the Douro Valley, known for its scenic beauty and wine production (quelle surprise!). We've purposefully left this portion of our week wide open, knowing that we'll likely spend most of it floating around in our villa pool and maybe, just maybe, venturing out to a few vineyards.

How do you think the Douro will compare to Napa?! *insert pensive emoji here*
Next, we'll move east to Porto, where we'll definitely be ogling the azulejos tiles, and even more definitely making our husbands Instagram the hell out of us standing in front of them. We'll also be visiting The Graham's 1890 Lodge, where we'll get to taste Portugal's world-famous port wine.
We'll be sharing our Portuguese adventure on Instagram, Facebook, and Snapchat using the hashtag #LTportugal, and if you follow along, you can count on plenty of pictures of the wine we're drinking and the fun we're having, and let's be honest, probably a cute #lazybaby snap or two. Find us on all at @lazytravelers, and be sure to say hello!
xo!
the romantic & the wino
We will be guests of Graham's during our visit to The Graham's 1890 Lodge.
Save
Save
Save
Save
Save
Save
Save
Save
Save