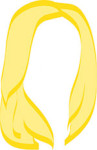 It's been a really big year for me. I mean, really big. So it's natural that I'm capping it all off with something else really big. One week in Switzerland, in all its Christmassy glory.
In January, I married my handsome fiance. I had a year of travel firsts, from my trips to southern and northern California to our epic and life-changing #LTsouthafrica adventure. I spent time in London, re-discovered Spain, and spent many weekends toasting to dear friends at weddings, housewarmings, baby showers, and thirtieth birthday celebrations. Honestly, I could happily hang my hat after 2015, but unbelievably, it's not over just yet.
You may have already heard, but in less than three weeks, Sean and I are headed across the pond for #LTfriendsgiving, the alpine edition. But what you don't know is I'm extending my trip by a week! AND my mom and her best friend, Mari, are joining me. Together, we'll traverse Switzerland in celebration of my 30th birthday. Don't be so shocked. I know, I know. My wrinkle-free and delicate complexion doesn't give away my age. While Sean flies home to Philadelphia, my mom and Mari will be flying in to Switzerland. They'll meet me for a week of Swiss celebrating, wine-drinking, and raclette-eating.
Just like the last time I was in Switzerland with the romantic, we'll be traveling everywhere via Swiss rail. I'll be taking my mom and Mari to some of my favorite Swiss destinations. Plus, we'll head north to a lakeside city I've never visited before. Switzerland better start preparing the vin chaud now-ish.
Days 1 & 2 // Geneva & Montreaux
I'm expecting my mom and Mari to arrive exhausted. They'll be fresh off an overnight flight from Philadelphia, after all! So, a comfortable and spacious place to stay where they can relax and unwind was an absolute must. We opted for a one-bedroom Deluxe Room with Swiss Luxury Apartments, located just a short walk from the train station. The apartment-style room features a fully equipped kitchen, a separate bedroom, and an en suite bathroom. Plus, the property offers hotel-like amenities, including daily housekeeping, 24/7 room service, and a reception/concierge desk.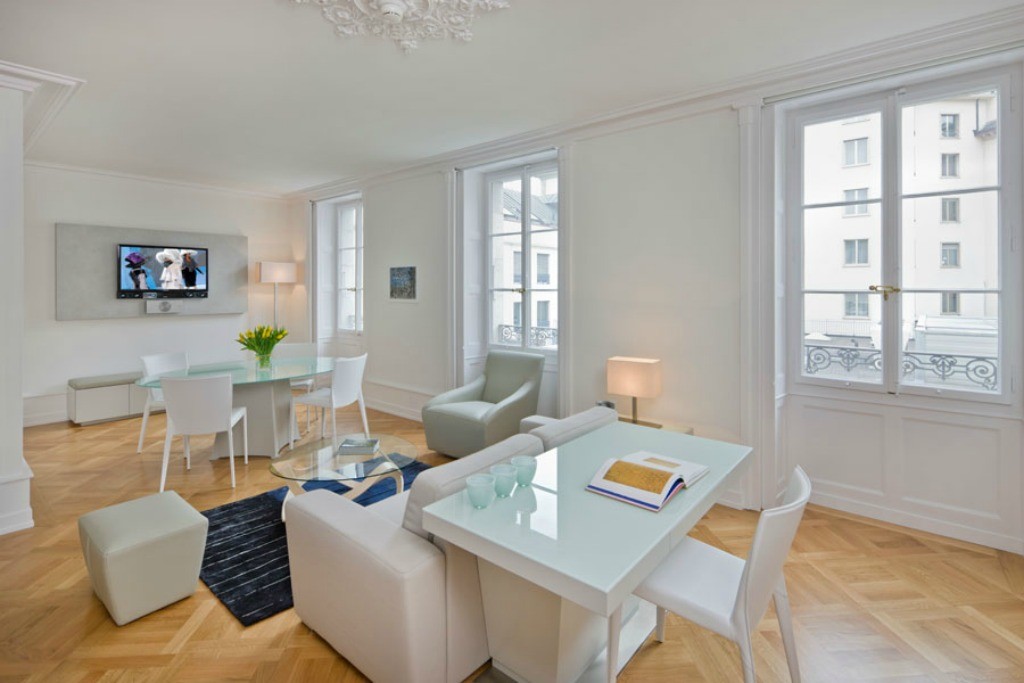 Photo courtesy of Swiss Luxury Apartments
We'll be based in Geneva for our first two days, making quick side trips out to Montreux and Chateau de Chillon for the requisite Christmas market and castle-gazing experiences, respectively. Though I've been to Geneva before, I'm looking forward to exploring more of the city. And, of course, relaxing with some Swiss wine in our luxury apartment.
Day 3 // Verbier
I wanted my mom and Mari to have one truly alpine experience for their first visit to Switzerland. Having traveled from Geneva to Verbier via rail before, I knew a one-night stay in Verbier was completely feasible. Though we won't actually be skiing, we'll definitely take full advantage of the après-ski scene. And, we're staying in what may be the cutest mountainside cottage this side of Lake Geneva. Bring on the vin chaud, s'il vous plaît!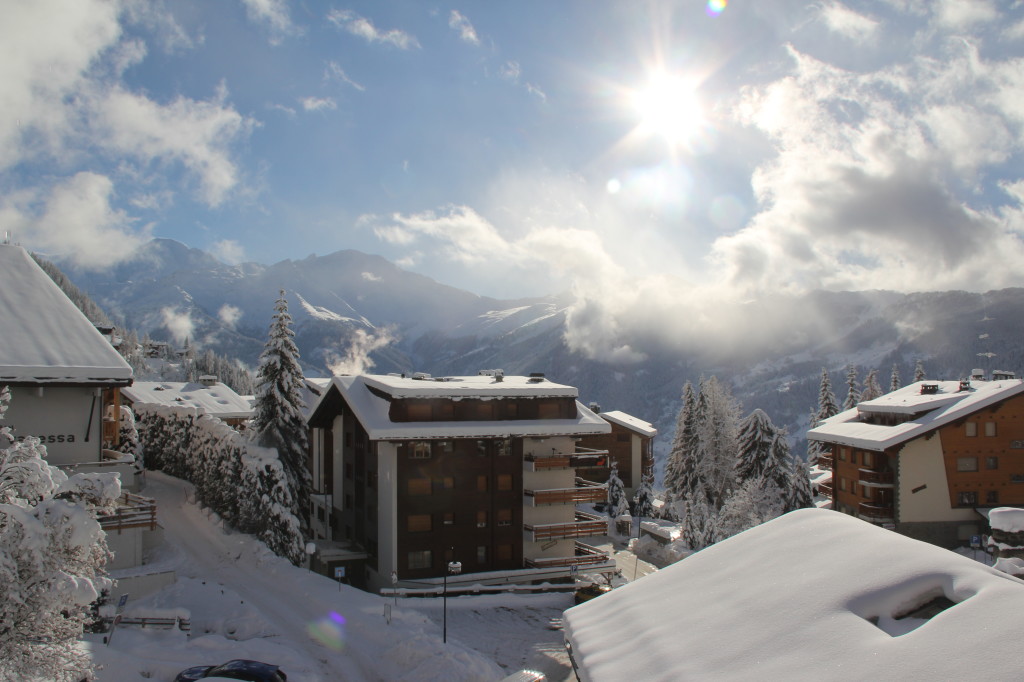 Day 4 // Bern
The last time the romantic and I were in Switzerland, we took an impromptu day trip to Bern. We fell completely in love with the snow-covered capital city! I knew my family would be equally enchanted with Bern's medieval architecture and festive Christmas decor, so I planned a one-night stay at the extremely central Goldener Schlüssel Hotel.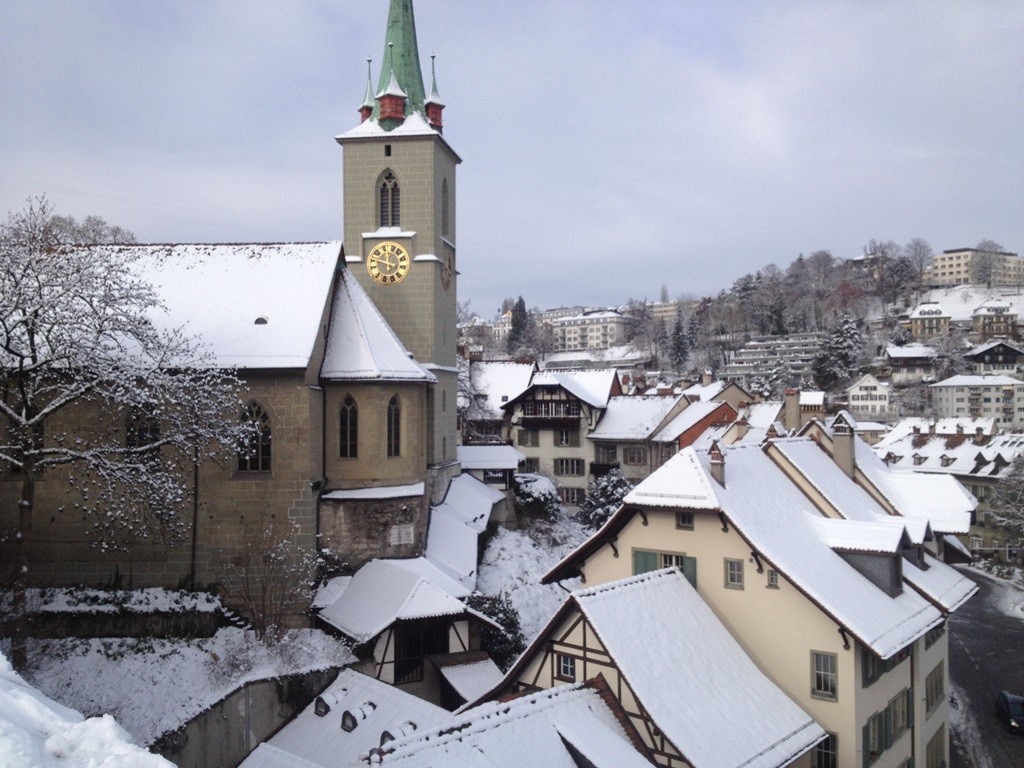 My mom has made a special request to stop by the Zytglogge, Bern's famous clock tower, which happens to be conveniently located around the corner from our hotel in the Grünes Quartier. Other than that, we don't have any concrete plans other than wandering the tiny cobblestone streets and perhaps indulging in a Berner plate or two.
Days 5 & 6 // Lucerne
I wanted one city that was new for all of us, since most of our stops are repeats for me. I think the lakeside city of Lucerne will do juuust fine.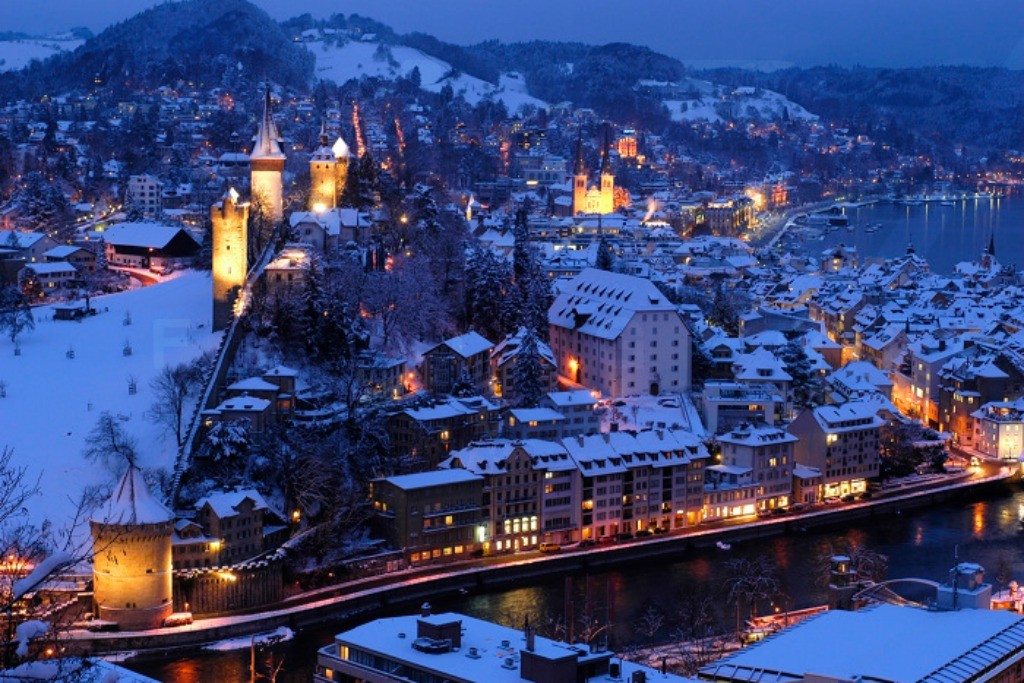 Photo courtesy of Lucerne Tourism Board
We'll be based in Lucerne for two days and nights, during which we plan to take advantage of all the Christmas markets and festivities that are set to begin. While we're in town, we'll be staying at the AMERON Hotel Flora, located a short block away from the water and the iconic Chapel Bridge.
Day 7 / Lausanne
We'll head back to Lake Geneva for one last night in Lausanne. The romantic and I spent a night here during our last Switzerland adventure. I know my mom and Mari will love it, too, with its shop-lined streets and pedestrian old town. Most importantly, Lausanne is where the romantic and I first spotted rosti, and I'm not leaving without giving it a try.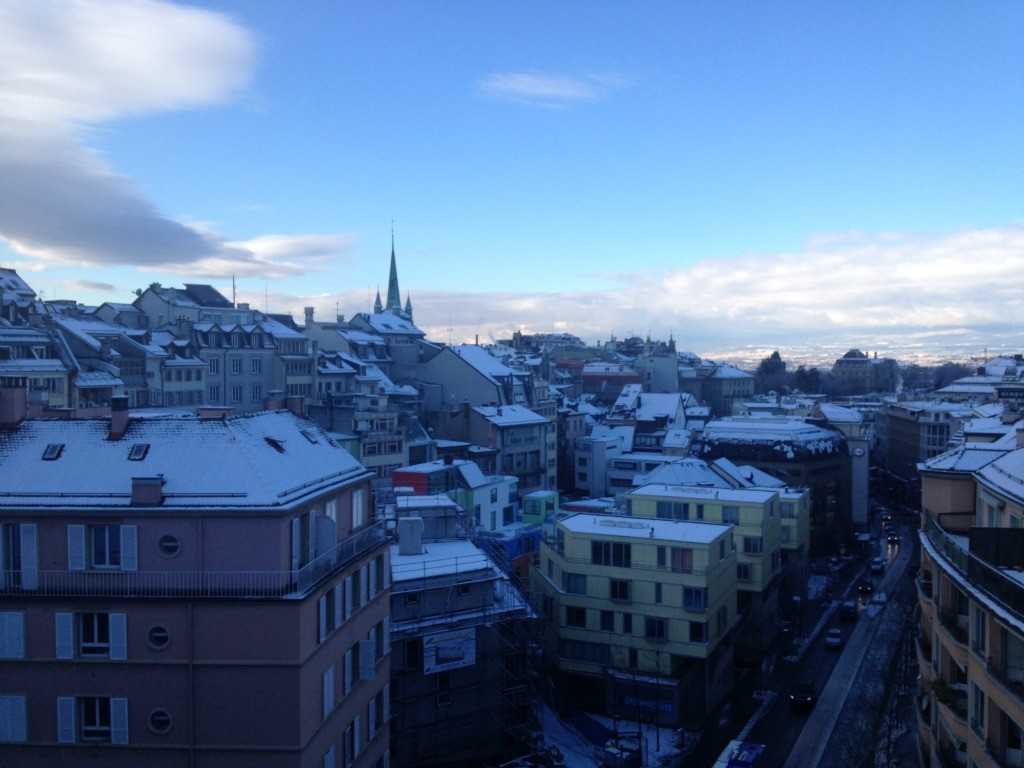 Though there a million and one other places in Switzerland, I know this will be the perfect introduction. I can't wait to show one of my favorite countries to my mom and Mari.
As always, you can follow along on Instagram, and I'll also be Snapchatting (@lazytravelers) some special behind-the-scenes moments! Jusque-là!
xo!
the wino
We will be guests of Swiss Luxury Apartments and AMERON Hotel Flora during our stay in Switzerland. I look forward to sharing my honest review of our experience. This is including, but not limited to, descriptions of all the wine and cheese consumed. 
Featured photo credit: Jan Geerk